Press Release
Give Chance a Piece
Four fortuitous concerts, seven compositions, in four distinct venues
Milwaukee, WI – In life, there are constant uncertainties. We stride in adversity, adapt in transition, and find optimism and joy where we can. Darkness affirms the brightness of light. Present Music's artistic director Kevin Stalheim delivers a concert with seven compositions illustrating the contrast and interweaving between conflict, peace and chance. Four concerts will each be held at a different venue. The distinct characteristics of the venues will contribute to the fortuity of the pieces.
Each venue presents a different atmosphere, providing the audience a selection between an eclectic visual art space at the Jazz Gallery, the sophisticated decors of the Women's Club, the historic Eastside mansion of John Shannon and Jan Serr, or the modern Third Ward loft of Tim and Sue Frautschi.
The concert opens with Henry Cowell's The Banshee (2015), an experimental piano piece played not with keys but by strokes and plucks of the piano string, and followed by Sahba Aminikia's narrative of waking from a violent encounter that changed his life entitled, Shab o Meh follows. The sixth piece entitled "Sounds From Childhood" by Pauline Oliveros asks the audience what sounds they made as children, then used that sounds as part of the performance.
Ensemble include Eric Segnitz (violin), Paul Hauer (violin), Maria Ritzenthaler (viola), Adrien Zitoun (cello) and Grammy Award-winning pianist Cory Smythe.
Compositions (see attachment GCaP_program_notes for details and links)
The Banshee by Henry Cowell
Shab o Meh (Night and Fog) by Sahba Aminikia
A Boy and a Makeshift Toy by Mary Kouyoumdjian
Elegy by Sahba Aminikia
My Desert, My Rose by Aleksandra Vrebalov
Sounds From Childhood by Pauline Oliveros
Dig the Say by Vijay Iyer
TICKETS
$15/25/35 per ticket for Jazz Gallery and Women's Club.
$100 for Shannon/Serr and Frautschi residence. Tickets MUST be purchased in advance.
Tickets are available by phone, online, and at the door the day of the concert (see above exception). Purchase tickets at presentmusic.org or call 414-271-0711×2. Online ticket sales end 24 hours prior to each concert.
Student tickets are half price with a valid student id.
Present Music 2017/18 flex memberships are still available and include admission to this concert (if selected). Subscriber benefits include exclusive invites to special events, better prices for better seats, free transferable ticket vouchers, free ticket exchanges, and 25% off additional single ticket purchases.
Give Chance a Piece is funded in part through grants from the City of Milwaukee Arts Board, CAMPAC, and the Wisconsin Arts Board.
PRESENT MUSIC 2017/18 SEASON (36th ANNIVERSARY)
GIVE CHANCE A PIECE
Intimate music in eclectic spaces
Thursday, February 22, 2018 at 7:30pm | TBD
Friday, February 23, 2018 at 11am | Woman's Club of Wisconsin
Friday, February 23, 2018 at 7:30pm | TBD
Saturday, February 24, 2018 at 7:30pm | Marine Terminal Lofts in the home of Tim and Sue Frautschi
BETWEEN TWO WORLDS
Music exploring the intersection of the pop world and new classical
Saturday, March 24, 2018 at 7:30pm | Helen Zelazo Center for the Performing Arts
SOUND & SIGHT
Concert shaped in sound for the sight of its collection of more than 50 monumental sculptures
Saturday, June 23, 2018 at 5pm | Lynden Sculpture Garden
ABOUT
Present Music is Milwaukee's internationally acclaimed new music ensemble. Celebrating 36 years of new music, Present Music commissions, performs, records and tours the music of living composers. In the past quarter century, more than 60 new works, by composers from around the world, have come into existence because of Present Music. Founded by Kevin Stalheim, Present Music works closely with many of the world's most exciting and significant composers while supporting the talents of emerging voices. It nurtures the next generation of composers through its education program, the Creation Project.
Present Music is a member of the United Performing Arts Fund, which provides major financial support. This season is supported by a grant from the Wisconsin Arts Board with funds from the State of Wisconsin and the National Endowment for the Arts. Additional support provided by CAMPAC and by the generosity of foundations, corporations and individuals. PM has won the ASCAP/Chamber Music America's Adventurous Programming Award an unprecedented six times and can be heard on nine compact disc recordings on the Argo, Albany, Aoede, Northeastern, Naxos and Innova labels. Present Music engages artists and audiences in imaginative and provocative experiences with new music through ensemble performance, education, and commissioning.
KEVIN STALHEIM, ARTISTIC DIRECTOR
Kevin Stalheim is the founder and Artistic Director of Present Music. Committed to commissioning new music and supporting residencies, he has worked closely and extensively with many of the most important composers of our time. Among Stalheim's accolades and honors are a 2012/13 University of Wisconsin-Milwaukee Alumni Fellow honor, 2011 UWM Distinguished Alumni Award, 2002 City of
Milwaukee Arts Board Artist of the Year Award and the 2001 Civic Music Association Distinguished Citizen Award. In addition to serving as Present Music's Artistic Director, Stalheim has served on funding panels for the National Endowment for the Arts, the Aaron Copland Fund for New Music, New Music USA, Chamber Music America, and the American Composer's Forum. He was formerly a board member for the American Music Center in New York City. Stalheim received a Bachelor of Music Degree from Oberlin College and a Master of Music Degree in conducting from the University of Wisconsin-Milwaukee.
Mentioned in This Press Release
Recent Press Releases by Present Music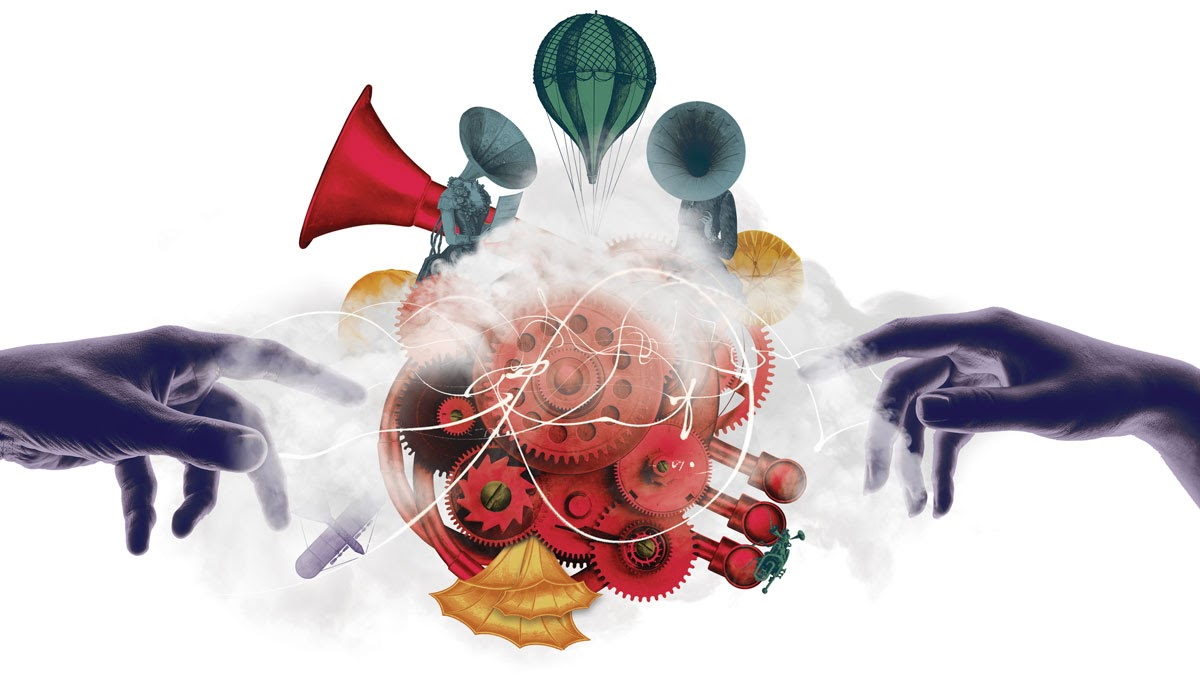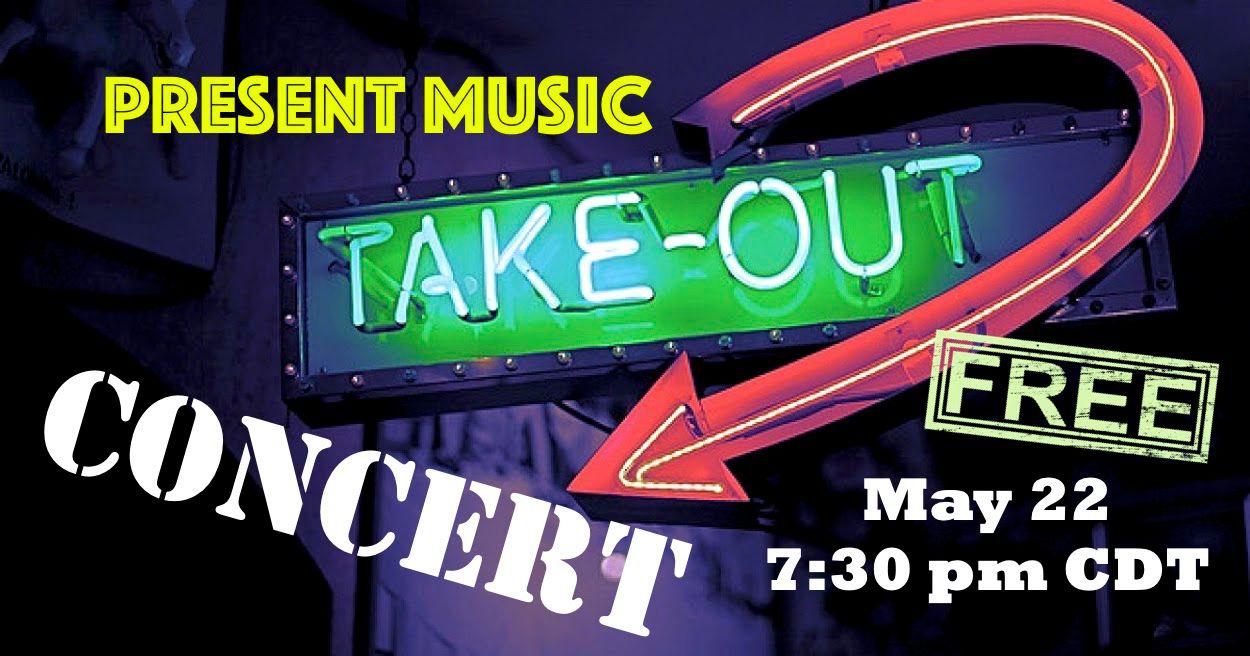 Oct 14th, 2019 by Present Music
Sunday, November 17, 2019 - 5pm. Cathedral of St. John the Evangelist