Press Release
Get Caught Up in the Moment with Sensoria & Wild Space
Sensoria and Wild Space are collaborating on a one night only performance of music and dance improvisation at UW-Milwaukee Kenilworth Square East Gallery.
Eclectic music and experimental sounds by composer/performers mingles and migrates with impromptu movement invented by dancers and choreographers.  Get caught up in the moment at the UWM Peck School of the Arts with faculty, students, and special guests for this one night interdisciplinary performance, featuring: Amanda Schoofs (voice/electronics), Tim Russell (percussion/electronics), Nick Zoulek (saxophones), Debra Loewen (choreography), and Wild Space Dance Company.  The evening will include performances by UWM's gifted student collaborators, including: Nicole Spence (dance), and C. Olivia Valenza (clarinet/electronics), among others. The event is free and open to the public.
Initiated in 2014, Sensoria: Experiments in Time-Based Media and Performance is a series of performances, workshops and events curated by UWM Lecturer Amanda Schoofs and artist/photographer Paul Mitchell.
Led by Founder/Artistic Director Debra Loewen, Wild Space Dance Company is celebrating three decades of inventive performances and innovative outreach programs. Known for site-specific works and artistic collaborations, Wild Space takes audiences on adventures through built and natural landscapes, visual art, history and the human condition through wry humor, clever choreography and emotionally-charged dance. An affiliate of UPAF, Wild Space is a company-in-residence at Lincoln Center Middle School of the Arts in Milwaukee and Lawrence University in Appleton.  Wild Space programs are supported in part by grants from UPAF, Milwaukee County CAMPAC and the Wisconsin Arts Board with funds from the State of Wisconsin and the National Endowment for the Arts.  For more information, call Wild Space at 414/271-0307 or email info@wildspacedance.org.
Sensoria | Caught Up in the Moment, 7:30 p.m., March 1, 2017
UW-Milwaukee Kenilworth Square East Gallery, 2155 N. Prospect
FREE AND OPEN TO THE PUBLIC
For more information:  http://psoacal.uwm.edu/event/sensoria-caught-up-in-the-moment/
Mentioned in This Press Release
Recent Press Releases by Wild Space Dance Company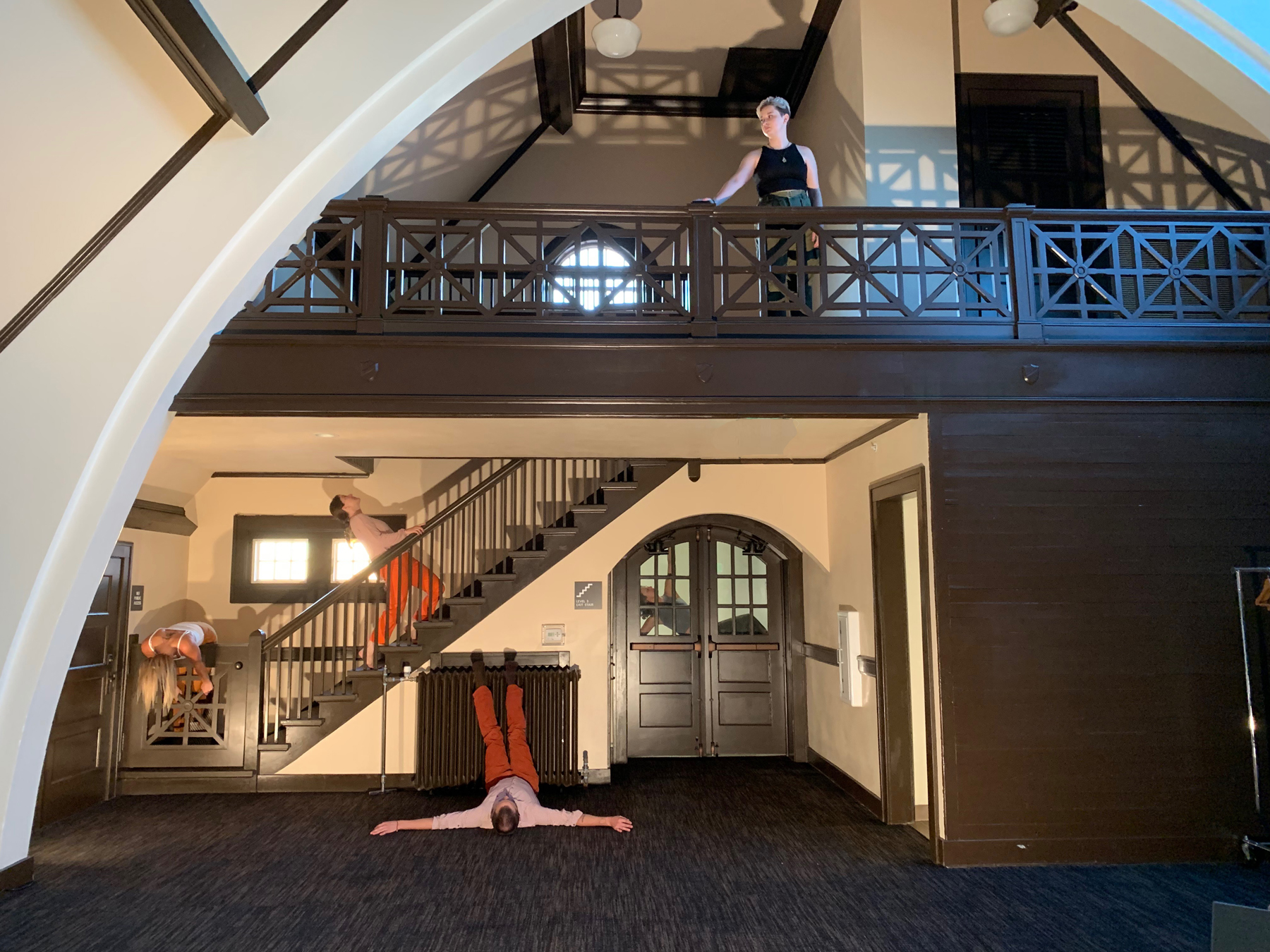 Oct 17th, 2019 by Wild Space Dance Company
Wild Space Dance Company presents site-specific performance at the Echelon Ballroom