Press Release
Fund Milwaukee to Host Two Business Pitches in May
The Bindery and Hometown Bikes seek local investors
(Milwaukee, WI) – Fund Milwaukee invites you to learn about two Milwaukee-based businesses seeking to grow their companies through local, community-minded investors.
Fund Milwaukee May Pitches
https://www.eventbrite.com/e/fund-milwaukee-may-meeting-tickets-61435733934#tickets
Monday, May 20th. 5:00-5:30 pm social and intro to Fund Milwaukee, 5:30-7:00 pm pitches
220 E. Pittsburgh Avenue inside the 88.9 studios
Note: There is never a requirement to invest. Pitches are a great opportunity to learn more about local entrepreneurship!
The Bindery
The Bindery is Milwaukee's resource commons for book and literary arts. We encourage self-expression via self-production, and promote the unifying impacts of word-based work.
Established in 2016, The Bindery is now preparing to launch its much-anticipated, open access facility for writers and book artisans. Our membership hub will reactivate the former Wisconsin Book Bindery—saving its traditional equipment while ushering in an era of modern amenities, inspirational workspace, shared tools, and expanded community programming. Heritage informs our heading as we reinvent a Milwaukee industrial landmark.
Directed by experienced arts manager and preservationist Zachary Lifton, The Bindery is a collaborative, values-driven, benefit corporation. We seek like-minded Fund Milwaukee lenders to join us as we build a permanent home for words in Wisconsin.
Hometown Bikes
After six years, a new name and new and new direction – Coast in Bikes is now Hometown Bikes!
Hometown Bikes is an experience-based bike shop located in the Riverwest neighborhood. The business offers appointment-based bike service, drop off/pick up services, bike rentals, classes/clinics and workshops. The launch of Hometown Bikes coincides with the opening of the Cream City Hostel.
Hometown Bikes will use funds from Fund Milwaukee to purchase a bike fleet for rentals, rebranding costs, and operating equipment.
Fund Milwaukee
Fund Milwaukee aims to foster growth in projects that support our community, our planet and our investments. Fund Milwaukee is run by a small group of volunteers who are not investment professionals. Group members organize meetings and other educational resources about local investing. They do not offer any legal, financial or investment advice. They do not solicit, offer, recommend or endorse any investment opportunities. Any financial decisions you make are at your own risk.
Mentioned in This Press Release
Recent Press Releases by Fund Milwaukee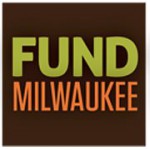 Feb 19th, 2019 by Fund Milwaukee
Fyxation Bicycle Company and Forti LLC seek local investors