Press Release
Fund Milwaukee to Host Two Business Pitches in February
Fyxation Bicycle Company and Forti LLC seek local investors
(Milwaukee, WI) – Fund Milwaukee invites you to learn about two Milwaukee-based businesses seeking to grow their companies through local, community-minded investors.
Fund Milwaukee February Pitches
Monday, February 25th. 5:00-5:30 pm social and intro to Fund Milwaukee, 5:30-7:00 pm pitches
220 E. Pittsburgh Avenue inside the 88.9 studios
Note: There is never a requirement to invest. Pitches are a great opportunity to learn more about local entrepreneurship!
Fyxation Bicycle Co.
Fyxation Bicycle Co. has been designing their own line of bicycles and accessories in Milwaukee since 2009 and is is celebrating its 10th anniversary this year! While Fyxation's products are designed in Milwaukee, the brand can be found in bike shops from San Francisco to Switzerland. The brand was founded by local brothers Nick and Ben Ginster, who's passion for riding goes back to the time they rode together as kids.
After a successful 2017 Fund MKE campaign, Fyxation is looking to Fund MKE to assist in launching their 2020 line of bicycles. This funding opportunity will aid in bringing new models online, and provide stocking levels to get us ready for the 2019 sales season.
Forti LLC
Forti LLC will be a Milwaukee-based furniture manufacturer lead by Sharon Celek Kevil, a designer and businesswoman with nearly two decades of experience working as an interior designer, product designer, and entrepreneur. Forti makes wood guest room furniture for independent hotels, senior living, and university living customers across the country. The company is founded on the belief that there is a more purposeful, sustainable and fulfilling way to make a living, one that involves building camaraderie and community within our walls, in the neighborhood where our business resides, and in the businesses our products serve.
Forti hopes to find like-minded loan partners through Fund Milwaukee to help launch this purpose-driven manufacturing business, and become part of our story.
Fund Milwaukee
Fund Milwaukee aims to foster growth in projects that support our community, our planet and our investments. Fund Milwaukee is run by a small group of volunteers who are not investment professionals. Group members organize meetings and other educational resources about local investing. They do not offer any legal, financial or investment advice. They do not solicit, offer, recommend or endorse any investment opportunities. Any financial decisions you make are at your own risk.
Mentioned in This Press Release
Recent Press Releases by Fund Milwaukee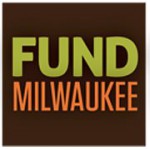 Feb 19th, 2019 by Fund Milwaukee
Fyxation Bicycle Company and Forti LLC seek local investors