Press Release
Full Cast and Creative Team Announced for Zombies from The Beyond
An Out-of-This-World Musical Comedy Spoof of 1950s Pop Culture
Milwaukee, Wis. (December 14, 2017) — Skylight Music Theatre Artistic Director Ray Jivoff today announced the full cast, creative team and band for Zombies from The Beyond, an out-of-this-world musical comedy written and composed by Milwaukee native James Valcq. Zombies from The Beyond will be presented February 2-18, 2018 in Skylight's beautiful Cabot Theatre.
As Cold War paranoia is raging in 1955, a flying saucer lands in Milwaukee, threatening the good folks at the fictional Milwaukee Space Center. Even worse, the budding romance of rocket scientist Trenton Corbett and Mary Malone is jeopardized.
"Zombies from The Beyond is a hilarious spoof of sci-fi flicks," said Jivoff. "It takes a funny, affectionate and nostalgic look at 1950s pop culture and the Eisenhower era," he said. "The show is playful and clever – even the title is funny, because there are actually no zombies in the show. It's about space aliens whose secret weapon 'zombifies' or stuns earth men into submission."
Zombies opened off-Broadway in 1995 to virtually unanimous critical acclaim. The New York Times called it "Dead aim, deadpan, dead-on new musical with keen-eyed skill to spare." The Daily News called Zombies "A dizzy musical above and beyond the call of hilarity."
Director Pam Kriger Revisits Zombies
Pam Kriger will direct and choreograph Skylight Music Theatre's production. In 1995, she co-directed the show off-Broadway with Valcq. Kriger last directed the Skylight 2016 hit I Love You, You're Perfect, Now Change. Kriger said she was delighted to revisit Zombies.
"I am happy to be back in the company of these endearing, likeable and funny characters," said Kriger. "James (Valcq) has written a phenomenally clever and charming show. It is not only a send-up of sci-fi flicks, but also a valentine to them and to musical comedy as well," she said. "The songs run the entire gamut from anthems to a sexy ballad to a big tap dance number. It is such a fun ride."
Valcq is best known as the composer of the off-Broadway musical The Spitfire Grill, written with collaborator Fred Alley, which Skylight presented in 2002 and 2008.
Valcq said he was inspired to write Zombies from The Beyond for his sister, Susan Gottschalk, for not only her comedy skills, but her "unique high lyric soprano voice, which is pitched about a fifth above the usual soprano range. Her 'stratospheric soprano' led to the idea of a flying saucer-driving alien, (Zombina), whose voice is a secret weapon that zombifies all male hearers," said Valcq. Gottschalk played Zombina in the 1995 New York production.
Set in Milwaukee at the Fictional Milwaukee Space Center
Valcq said he set Zombies in Milwaukee as an homage to memorable movie scenes with dramatic finales in iconic locations, such as the Statue of Liberty's observation deck in Hitchcock's Saboteur. In Zombies, Valcq decided to have a flying saucer land on top of the Wisconsin Gas Company Building with its big, color-changing flame light.
"If it all sounds like a lot of quirky, idiosyncratic and innocent fun, it is," said Valcq. "We all need a good laugh. And Zombies from The Beyond keeps 'em laughing for two hours!"
'Zombies' Cast Includes Returning Skylight Favorites and New Faces
Milwaukee favorite Norman Moses will play Major Malone. He was recently seen at Skylight as Georges in La Cage Aux Folles (2016), Henry Higgins in My Fair Lady (2015), Harold Hill in The Music Man (2011) and numerous other Skylight and area productions.
The cast also features two performers who worked with Kriger at Skylight when she directed I Love You, You're Perfect, Now Change: Kathryn Hausman, who plays Mary Malone, and
Rick Pendzich
, who plays Rick Jones.
SaraLynn Evenson will make her Skylight debut in the role of Zombina. Evenson has performed at Joe's Pub at the Public Theater in New York City and in Disney's The Happiest Millionaire.
Also making Skylight debuts are actors Joe Capstick (in the role of Billy Krutzik) who was last seen in 42nd Street at Drury Lane Theatre in Chicago; Matt Frye, (as Trenton Corbett) who has performed with the Milwaukee Repertory Theater in Disgraced and Man of La Mancha and at Third Avenue Playhouse; and Meghan Randolph (as Charlene) whose credits include Jennyanydots, understudy Grizabella, on the national tour of Cats.
The Zombies from The Beyond music director is Kurt Cowling. He will conduct the band including Val Sigal on accordion and Michael (Ding) Lorenz on drums and percussion.
Cabarets Follow Select 'Zombies' Performances
Skylight Music Theatre Artistic Director Jivoff also announced that cabarets at Skylight Music Theatre's Bar & Bistro will take place immediately following performances of Zombies from The Beyond on Friday, February 9 and Saturday, February 10 at 10 p.m., with an additional show on Monday, February 12 at 7:30 p.m.
The cabaret features Shawn Holmes and Ben Tajnai, two powerful singers covering a full range of singing styles from gospel to rock to Broadway to rhythm and blues, with accompanist David Bonofiglio. Holmes was featured in Skylight's Hot Mikado (2017) and seen as Jacob in La Cage Aux Folles (2016). Tajnai made his Skylight debut last season as Beadle in Sweeney Todd (2016).
Admission is $10 at the door for all cabarets. Cash and credit card accepted. Cabaret performances are in the Skylight Bar & Bistro, second floor of the Broadway Theatre Center, 158 N. Broadway in the Historic Third Ward of Milwaukee. Cash bar available at all performances.
Zombies from The Beyond
February 2-18, 2018
Book, Music and Lyrics by James Valcq
Zombies from The Beyond is presented by special arrangement with Dramatists Play Service, Inc., New York
What Critics Said about 'Zombies from The Beyond'
"Hilarious! Superb! Marvelous! Out of this world! A droll, tongue-in-cheek book, and a zippy score. A dizzy musical above and beyond the call of hilarity."- The New York Daily News
"A splendid surprise. This crazy satire is absolutely enchanting. The book is deliciously silly, while the music and lyrics are sveltely appropriate. . . music ranges from Doris Day/Perry Como style romanticism, to Neolithic rock and dewy doo-wop. By all means see it. It's 24-carat fun!" – The New York Post
"Takes an irreverent look at America's naïve fascination with space exploration and all the Cold War paranoia that went with it. The songs are funny."- The New Yorker
"Genial, appealing. Delightful!" – Associated Press
"The audience is sent into seventh satire heaven." – Backstage
Skylight Music Theatre Announced Zombies from The Beyond Creative Team, Cast and Band:
Creative Team
Stage Director/Choreographer….…………..……………………………………………………………Pam Kriger
Music Director/Conductor……….….……………………………………………….……………………Kurt Cowling
Scenic Designer……….……….….…………………………………………………………….……… Aaron Dyszelski
Lighting Designer…………………………………………………………………………..Stephen Roy White
Costume Designer.…………………………………..…………………………………….…….………… Shima Orans
Sound Designer………………………………………..…….…………………………….…………Megan Henninger+
Production Stage Manager…………..………….……….……………………..…………….. Daniel J. Hanson*
* Appearing through an agreement between this theatre, Skylight Music Theatre, and Actors' Equity Association,
the Union of Professional Actors and Stage Managers in the United States.
+The sound designer is represented by United Scenic Artists, Local USA-829
Cast
Major Malone………………………………………………………………………..………………… Norman Moses*
Rick Jones………………………………………………………………………………………..………. Rick Pendzich
Charlene "Charlie" Osmanski…………………………………………………………….………Meghan Randolph
Billy Krutzik………………………………………………………………………………………………..Joe Capstick*
Mary Malone…………………………………………………………………………………………….Kathryn Hausman
Trenton Corbett…………………………………………………………………………………………Matt Frye
Zombina………………………………………………………………………………………………….…SaraLynn Evenson
*Member of Actors Equity Association
Band
Accordion…………………………………………………………………………………………………… Val Sigal
Drums and Percussion……………………..………………….………………………… Michael (Ding) Lorenz
Biographies
About the Writer/Composer: James Valcq is best known as the composer of the off-Broadway musical The Spitfire Grill (Playwrights Horizons, 2001) which won the Richard Rodgers Production Award and received Best Musical nominations from the Outer Critics Circle and Drama League as well as two Drama Desk nominations. Written with collaborator Fred Alley, Spitfire has been produced over 600 times across the United States, in Germany, South Korea, Japan, Australia, and London. Other compositions include Anatole at First Stage and Victory Farm and the upcoming Boxcar at Northern Sky Theatre. Broadway credits as conductor and/or musician include Chicago and Flower Drum Song. Valcq is currently the co-Artistic Director of Third Avenue Playhouse in Sturgeon Bay where he has directed many shows including The Glass Menagerie, The Amish Project, and Candide. He recently created and performed the solo theatre piece Velvet Gentleman on the life and music of Erik Satie. Valcq literally grew up on the Skylight stage, having made his debut in Wozzeck at age 7.
About the Director/Choreographer: Pam Kriger returns to Skylight following last season's I Love You, You're Perfect, Now Change. She has choreographed and/or directed over 50 productions at Skylight in addition to many gigs for regional theaters throughout the state. Other Skylight directing credits include White Christmas, Little Shop of Horrors, A Day in Hollywood, a Night in the Ukraine, Once On This Island and Fiddler on the Roof. Other credits include Syncopation and Red Pepper Jelly 1,2,3 (Renaissance Theatreworks); Loose Lips Sink Ships, Muskie Love, Strings Attached, No Bones About It and Oklahoma in Wisconsin (Northern Sky Theatre); Urinetown, Into the Woods, Legally Blonde (UWMadison); and The Spitfire Grill, Drowsy Chaperone, and Little Shop of Horrors (Cardinal Stritch University). Zombies is very special to her as she has directed it with co-director and author, James Valcq, both at the Skylight and Off-Broadway.
About the Music Director: Kurt Cowling is a pianist, composer, arranger and author based in the Milwaukee area. Past theatre credits include work with Milwaukee Repertory Theater, American Players Theatre, Fireside Theater and First Stage. He has many commercial jingles airing in the Midwest. He currently performs with Platinum and previously with Streetlife. His book, "Gospel Piano" has been a best seller on Amazon in the category of Gospel Music Books.
About Norman Moses (Major Malone) At Skylight Music Theatre, Moses has portrayed Georges in La Cage aux Folles (2016), Henry Higgins in My Fair Lady (2015) and Harold Hill in The Music Man (2011). He first started working at Skylight during high school and has gone on to perform extensively at Skylight and other local companies. He was most recently seen as Dr. John Watson in Holmes and Watson at Milwaukee Repertory Theater. Other recent credits include Malvolio in Twelfth Night and Cassius in Julius Caesar at Door Shakespeare, Robert in Bloomsday at Next Act Theatre, and Walter Cunningham/Judge Taylor in To Kill a Mockingbird at Resident Ensemble Players.
Performance Information
Performances of Zombies from The Beyond are February 2 -18, 2018 in the Cabot Theatre, Broadway Theatre Center, 158 N. Broadway in the Historic Third Ward of Milwaukee.
Tickets & Box Office
Tickets are $30 – $75 (plus tax and fees) and can be purchased in person at the Broadway Theatre Center Box Office, 158 N. Broadway, or by calling (414) 291-7800. Box Office hours are Monday – Saturday, noon – 6 p.m. The Box Office window is also open two hours prior to each performance. Tickets may be purchased online at www.skylightmusictheatre.org.
Group discounts are available for parties of 10 or more by calling (414) 299-4964 or email morganh@skylightmusictheatre.org
Special Events
Skylight Insights. In-depth discussions with directors and special guests take place one hour before every Wednesday and Sunday performance.
ASL Performance
Friday, February 16.
Zombies from The Beyond will be interpreted in American Sign Language on Friday, February 16, 2018 at 7:30 p.m. To purchase tickets for this performance, call Skylight Music Theatre's Box Office at (414) 291-7800 and mention the ASL performance for seating in the appropriate section.
BeOut
Thursday, February 15 at 6 p.m.
A preshow celebration for LGBTQ members and supporters. Tickets include pre-show appetizers and talk by Michael Johnston. Limited availability. Please call Skylight Music Theatre's Box Office at (414) 291-7800.
For more information visit www.skylightmusictheatre.org, email info@skylightmusictheatre.org or call the Box Office at (414) 291-7800.
Skylight Bar & Bistro
The Skylight Bar & Bistro is located on the second floor of The Broadway Theatre Center. It is open two hours before each Cabot Theatre performance and features gourmet dining and fine wine by Indulge Wine Room. Reservations for full table service are recommended and can be made in advance at www.skylightmusictheatre.org/bistro or email Skylight@getindulge.com or by calling (414) 291-3773. Counter service is available without reservations.
Parking Vouchers on Sale
New! Purchase discounted parking vouchers from the Broadway Theatre Center Box Office for use in the Historic Third Ward parking garage at 212 N. Milwaukee Street (one block east and one block north). Vouchers can be purchased for $5 during normal box office hours. Vouchers are valid between 5 p.m. and 11:59 p.m. for evening performances only. Voucher sales stop 30 minutes before showtime and are not available during intermission. No refunds.
About Skylight Music Theatre
Skylight Music Theatre's mission since 1959: To bring the full spectrum of music theatre works to a wide and diverse audience in celebration of the musical and theatrical arts and their reflection of the human condition. Skylight presents productions "Skylight Style" – bringing fresh approaches or interesting twists to music theatre works, creating meaningful connections, not only between the characters on stage but with the audience as well. The beautiful, intimate Cabot Theatre allows audiences to feel close to the powerful emotions on stage.
NOTE: This press release was submitted to Urban Milwaukee and was not written by an Urban Milwaukee writer. It has not been verified for its accuracy or completeness.
Mentioned in This Press Release
People
:
Ben Tajnai
,
David Bonofiglio
,
Henry Higgins
,
Mary Malone
,
Megan Henninger
,
Michael Johnston
,
Norman Moses
,
Pam Kriger
,
Ray Jivoff
,
Rick Pendzich
,
Shawn Holmes
Recent Press Releases by Skylight Music Theatre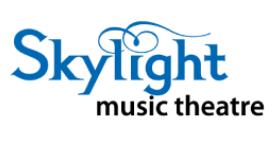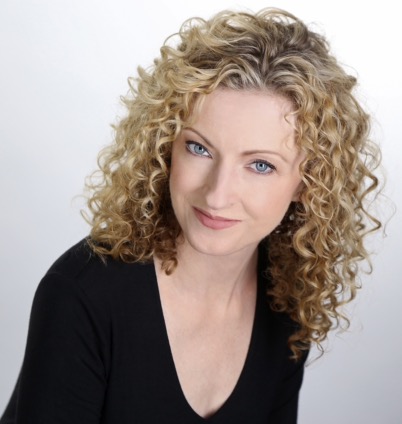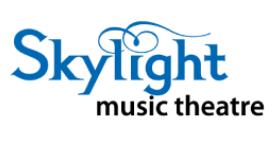 Feb 28th, 2023 by Skylight Music Theatre
Performances May 26 through June 18, 2023 in the beautiful Cabot Theatre