Press Release
From Wisconsin Schools to Harvard University
We never thought to see is Harvard University's Graduate School of Education advocating for proof of character development in admission requirements.
With all humility, the advocates of and participants in Wisconsin Character Education Partnerships (WCEP) are tempted to say "we told you so", but we won't. We've been saying for years that trying to engage school children in serious academic studies without everyone in the school community involved in simultaneously building character is a difficult business.
Recent reports from opposite ends of the education spectrum have WCEP adherents doing high fives. One we never thought to see is Harvard University's Graduate School of Education advocating for proof of character development in admission requirements. They also formed a consortium of over eighty colleges and universities with like minds. These include Stanford, University of Virginia, Purdue, Yale, Princeton and others, all institutions for which many parents would second mortgage their homes to gain a child's entrance. The resulting report was entitled Turning the Tide, a 32-page document released in early 2016.
According to the report, subtitled, Inspiring Concern for Others and the Common Good through College Admissions, their purpose was "… to consider how to improve the role of the college admissions process in promoting and assessing ethical and intellectual engagement." They purport to believe "…college admissions can send compelling messages that both ethical engagement— especially concern for others and the common good—and intellectual engagement are highly important."
Even Time Magazine (April 18, 2016) in an article entitled "The New College Application" quotes Richard Weissbourd, major author of Turning the Tide. He said, "'I don't think it (the college admission process) changes until incentives change, until colleges start saying in a loud way, 'This is what we value.'"
At WCEP, we've been saying concern for others and the common good are necessary for intellectual engagement at any age or grade level.  The new buzzword of higher education is "caring" and we welcome their recognition and support. WCEP schools (
www.wicharacter.org
) and Character Education (
www.character.org
) schools across the nation are already doing the things the consortium suggests: begin with family, branch into helping your community, and strengthen integrity for when the winds of adversity blow into every life. Above all, treat everyone as you would want to be treated. After reading the report, available on the web, we hope in the future, proof of a virtuous life will be as important as several AP or IB courses.
We also hope this serves as a call to all public and private K-12 schools in Wisconsin to join in preparing their students for college not only with academic grades but also character development.
Another report we were gratified but not surprised to see was the University of Arkansas study by Patrick J. Wolf, School Choice Demonstration Project.  He finds voucher schools, "have a positive effect on character traits and behaviors of the students who attend them."  Furthermore, voucher school students had higher rates of graduation, college admissions and remaining in college.
Interestingly, the Harvard consortium's interest developed because they felt considering an applicant's positive character traits would add to the diversity of their universities. At WCEP, we believe all people regardless of ethnicity, beliefs, family etc. can and do exhibit character. A cautionary word to colleges and universities-don't require of your students what you do not model on a daily basis amongst your staff, administration and faculty.
In summary, parents and educators join this crusade. A constant, current refrain among adults is lamenting that things are simply falling apart.  Want to make the world a better place? Meet with your school boards and urge them to incorporate WCEP (or any other positive group encouraging character) into children's education. Write emails and letters to your elected officials explaining the benefits of character development in education. Finally, daily, parents should model positive character traits.
Not every child will nor should end up at an Ivy League school. But teachers will be able to teach; children will learn and learn better, and our world will gradually become a more civil, kinder place.
By Richard R. Pieper, Sr., WCEP-Wisconsin Character Education Partnership.
NOTE: This press release was submitted to Urban Milwaukee and was not written by an Urban Milwaukee writer. It has not been verified for its accuracy or completeness.
Mentioned in This Press Release
Recent Press Releases by Wisconsin Character Education Partnership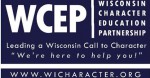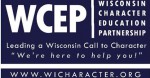 Apr 12th, 2016 by Wisconsin Character Education Partnership
We never thought to see is Harvard University's Graduate School of Education advocating for proof of character development in admission requirements.