Press Release
Flowers for Dreams named 2018 Best for the World B Corporation
Flower business based in Chicago and Milwaukee recognized for its positive impact on local communities.
Milwaukee, WI – June 25, 2018 – Flowers for Dreams, a flower business specializing in locally crafted, artisan bouquets in Chicago and Milwaukee, which donates 25 percent of profits to local charities, today announced it was named one of B Lab's 2018 Best for the World B Corporations.
The distinction is awarded to certified B Corps with outstanding positive impact scores in the top 10 percent of the more than 2,400 other companies with the B Corp certification. Flowers for Dreams is honored in the Best for Community list and the Best for the World Overall list. B Corps must be certified by B Lab, a nonprofit organization that serves a global movement of people using business as a force for good, which verifies each business for their positive impact on people and the planet, and their vision.
"The Flowers for Dreams team is incredibly honored and proud to receive this global recognition. Since our company was founded, our mission has been to use beautiful bouquets to advance causes of charity and justice," said
Steven Dyme
, CEO and co-founder. "This mission ties our employees, vendors and customers together in a very close-knit community, and we hope that our success will encourage other companies to support local communities and seek B Corp certification."
Certified B Corps meet the highest standards of verified, overall social and environmental performance, public transparency and legal accountability. The B Corp movement continues to spread throughout the world, with certified B Corps spanning more than 150 industries and 50 countries, unified by one common goal: to redefine success in business.
Flowers for Dreams has donated over $250,000 to charities in Chicago and Milwaukee in the last five years. To learn more about the Flowers for Dreams and view the company's digital Impact Report, visit https://www.flowersfordreams.com/see-the-impact.
About Flowers for Dreams
Flowers for Dreams, an artisan flower service, was founded in 2012 to make flowers more inspiring and more accessible. With locations in both Chicago and Milwaukee, the company specializes in locally crafted bouquets offered at fair and honest prices, with free delivery. Stems are hand curated at local markets to create fresh, unique bouquets for every customer, and every purchase benefits an amazing local charity. Learn more at www.flowersfordreams.com.
Mentioned in This Press Release
Recent Press Releases by Flowers for Dreams
Mar 9th, 2018 by Flowers for Dreams
In partnership with Milwaukee Public Market, Make A Mini Bouquet event spreads kindness and support to local families.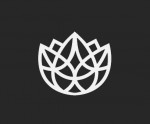 Jan 4th, 2018 by Flowers for Dreams
January charity selection highlights the company's support for the Women's March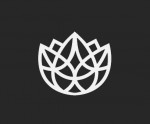 Dec 18th, 2017 by Flowers for Dreams
Flowers for Dreams partners with two wedding companies to gift floral, photography, hair and makeup to a lucky Wisconsin couple