Press Release
Flowers for Dreams benefits Make-A-Wish® Wisconsin
In partnership with Milwaukee Public Market, Make A Mini Bouquet event spreads kindness and support to local families.
Milwaukee, WI – March 9, 2018 – On March 13, Flowers for Dreams, an online flower delivery service specializing in locally crafted, artisan bouquets, together with Milwaukee Public Market will host a build-your-own mini bouquet open house event for families to support Make-A-Wish Wisconsin. Each bouquet made will be delivered to a Make-A-Wish family in the Milwaukee area.
Participants of all ages will learn how to build their own mini bouquet from Flowers for Dreams designers, and handwrite a personal message to share with Make-A-Wish children and families. The event marks Flowers for Dreams' final days as a pop-up vendor at Milwaukee Public Market.
"We are proud to partner with Make-A-Wish Wisconsin, which does inspiring and transformative work in our area," said Lindsay Leinenkugel, Flowers for Dreams Marketing Manager. "We, along with Milwaukee Public Market, hope that these bouquets made with love and care will spread smiles to local children and their families."
Make-A-Wish Wisconsin is Flowers for Dreams' March Charity of the Month. As part of the company's unique business model grounded in giving back to those in need, Charities of the Month will receive 25 percent of all profits netted from 2018 flower sales.
"Partners like Flowers for Dreams transform the lives of Wisconsin children with critical illnesses by helping grant wishes that are awe-inspiring, uplifting and everlasting. We are so very grateful for this partnership and the impact it will make on local families," said Make-A-Wish Community Outreach Coordinator, Kelsey Rice.
The Make A Mini Bouquet event will take place Tuesday, March 13, 6–8 p.m. at the Milwaukee Public Market on the second floor. The event is free and open to the public. Treats will be provided by C. Adam's Bakery. Participants are encouraged to RSVP at https://milwaukeepublicmarket.org/events/flowers-for-dreams-make-a-wish-open-house.
Make-A-Wish Wisconsin is one of the first Milwaukee nonprofits featured in Flowers for Dreams' Charity of the Month program since the company's launch in February 2017. Flowers for Dreams has donated over $250,000 to charities in Chicago in the last five years. To learn more about the Flowers for Dreams and their 2018 Charities of the Month, visit www.flowersfordreams.com/milwaukee.
About Flowers for Dreams
Flowers for Dreams, an online flower delivery service, was founded in 2012 to make flowers more inspiring and more accessible. With locations in both Chicago and Milwaukee, the company specializes in locally crafted bouquets offered at fair and honest prices, with free delivery. Stems are hand curated at local markets to create fresh, unique bouquets for every customer, and every purchase benefits an amazing local charity. Learn more at www.flowersfordreams.com.
About Make-A-Wish Wisconsin
Make-A-Wish Wiscosnin grants wishes to children 2 ½-18 years old living with a critical illness. Research shows children who have wishes granted can build the physical and emotional strength they need to fight a critical illness. This may improve their quality of life and produce better health outcomes. For more information visit wisconsin.wish.org or contact Kelsey at krice@wisconsin.wish.org or 414-763-8357.
Mentioned in This Press Release
Recent Press Releases by Flowers for Dreams
Jun 25th, 2018 by Flowers for Dreams
Flower business based in Chicago and Milwaukee recognized for its positive impact on local communities.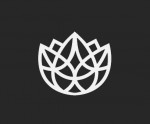 Jan 4th, 2018 by Flowers for Dreams
January charity selection highlights the company's support for the Women's March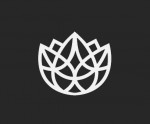 Dec 18th, 2017 by Flowers for Dreams
Flowers for Dreams partners with two wedding companies to gift floral, photography, hair and makeup to a lucky Wisconsin couple