Press Release
Flowers for Dreams launches call for charities
Local flower business opens application for 2018 Charities of the Month; selections receive 25 percent of year's profits
Milwaukee, WI – October 18, 2017 – Flowers for Dreams, an online flower delivery startup specializing in honest prices for locally crafted, artisan bouquets, is calling on local nonprofit organizations to apply to be a 2018 Charity of the Month. The charities selected, as part of the company's unique business model grounded in giving back to those in need, will receive 25 percent of all profits netted from Flowers for Dreams' 2018 flower sales.
This is Flowers for Dreams' first call for charities in the Milwaukee area since its launch in February 2017. To be eligible, charities must be a 501(c)(3) organization in the Milwaukee area. Those interested may apply starting Wednesday, October 18 at the Flowers for Dreams website, www.flowersfordreams.com/milwaukee-charity-application. The deadline for submission is Friday, November 17.
"We're thrilled to have this opportunity to give back to the community and so many amazing local charities," said CEO and co-founder Steven Dyme. "Milwaukee has embraced our product and concept and we are ready to give back. At Flowers for Dreams, it's our mission and one of our core business functions to support organizations who are truly oriented to bettering our community, and help provide additional visibility so they can continue to grow and succeed."
The Flowers for Dreams team makes their selections based on three criteria: mission, record of impact and marketing. The company typically supports organizations that take on local community challenges and solve issues related to health, education, diversity and the environment. Flowers for Dreams will conduct final interviews with the top 15 to 20 charities in December, then make final selections by the end of the year.
Flowers for Dreams has donated over $200,000 to charities in Chicago in the last five years. They will announce their Milwaukee selections alongside their digital Impact Report in January 2018.
To learn more about Flowers for Dreams, visit https://www.flowersfordreams.com/milwaukee. 
About Flowers for Dreams
Flowers for Dreams, an online flower delivery service, was founded in 2012 to make flowers more inspiring and more accessible. With locations in both Chicago and Milwaukee, the company specializes in locally crafted bouquets offered at fair and honest prices, with free delivery. Stems are hand curated at local markets to create fresh, unique bouquets for every customer, and every purchase benefits an amazing local charity. Learn more at www.flowersfordreams.com.
Mentioned in This Press Release
Recent Press Releases by Flowers for Dreams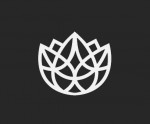 Jan 4th, 2018 by Flowers for Dreams
January charity selection highlights the company's support for the Women's March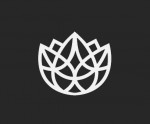 Dec 18th, 2017 by Flowers for Dreams
Flowers for Dreams partners with two wedding companies to gift floral, photography, hair and makeup to a lucky Wisconsin couple