Press Release
Festival City Symphony's May 7 Season Finale Features "Pioneers and Prodigies"
Monte Perkins Conducts His Final "Symphony Sundays" Concert
Milwaukee, Wis.—Festival City Symphony will conclude its 2016-2017 "Symphony Sundays" series with a concert titled Pioneers and Prodigies on Sun., May 7, 2017, at 3:00 pm at the Pabst Theater, 144 East Wells Street.
The concert will highlight exceptional talent and groundbreaking achievements. Amy Beach (1867-1944) was the first internationally acclaimed female American composer. Her "Gaelic Symphony," based on English, Scottish, and Irish melodies, was the first symphony composed and published by an American woman. FCS also will perform a perennial audience favorite, "Overture to Ruy Blas" by child prodigy composer Felix Mendelssohn. To top off the season, the extraordinary Milwaukee-based violin virtuoso Frank Almond will return to perform the well-known "Violin Concerto in D minor" by Henri Wieniawski.
This will be the final "Symphony Sundays" concert led by longtime conductor Monte Perkins, who has shared his exceptional talents with FCS since 1963. Although he is retiring from Symphony Sundays, Perkins will continue to conduct upcoming seasons of the free Pajama Jamborees series for families. Perkins has said, "I've been honored to both witness and be a part of the evolution of the Milwaukee arts community over the last 60 years. I am proud that FCS's legacy of timeless music played by great local musicians for engaged community audiences will continue for seasons to come."
Carter Simmons will take over as Music Director and Conductor beginning in the fall.
FCS welcomes children to "Symphony Sundays" concerts, which are most appropriate for those in second grade and older. Prior to each concert at 2:45 p.m., Education Director Jayne Perkins presents "Children's Program Notes," offered to help children become familiar with the music they are about to hear. Conductor Monte Perkins will also include descriptive program information from the stage.
Admission to each concert is $14 for adults and $8 for children, students, and seniors. Tickets may be purchased by calling the Pabst Theater Box Office at 414-286-3205 or online at pabsttheater.org. For more information about purchasing group tickets, call 414-365-8861.
Milwaukee's Festival City Symphony, the oldest performing symphony orchestra in the area, showcases local professional musicians. Its mission is to educate the community and extend the reach of classical music with reasonable pricing and informative formats that embrace people of all ages. For more information, visit festivalcitysymphony.org or call 414-365-8861.
Mentioned in This Press Release
Recent Press Releases by Festival City Symphony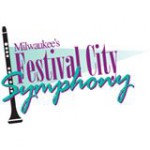 Oct 2nd, 2019 by Festival City Symphony
FCS Music Director Carter Simmons invites the public to "experience a concert of works by two Frenchmen who changed music forever."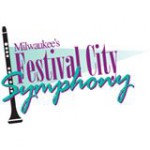 Aug 26th, 2019 by Festival City Symphony
Admission to each concert is $14 for adults and $8 for children, students, and seniors.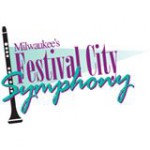 Aug 1st, 2019 by Festival City Symphony
Discount early-bird season ticket packs are available on the FCS website, festivalcitysymphony.org.