Press Release
Festa Italiana Welcomes New Italian Flavors and Restaurants to this Summer's Festival July 20-22
Festivalgoers can enjoy a wide variety of delizioso selections as they eat their way through Italy
MILWAUKEE – June 25, 2018 – Festa Italiana is excited to welcome new Italian selections to this year's festival taking place on Milwaukee's lakefront July 20-22. New choices, like seafood fare from Vivere Italian Restaurant and fresh paninis from Dorsia, are sure to intrigue Festa-goers as the community celebrates Italian culture by indulging in authentic Italian cuisine. Also returning to this year's festival are some beloved favorites like the arancini, limoncello margaritas and the cannoli eating contest!
"Food is such an integral part of Italian culture, and we are really making an effort this year to offer more choices and more selections for Festa-goers to enjoy throughout the grounds. This year, we are welcomig some younger, talented restaurant operators such as Dorsia on Milwaukee's East Side, as well other Milwaukee-based staples including Bartolotta, Vivere, Albanese's Road House and Vino Cappuccino. To satisfy your sweet tooth, a new Sfingi Booth will be on the grounds, offering up classic Italian donuts everyone is sure to love. We are also excited to welcome Sendik's as the official Festa sausage provider – grilling up the perfect sausage for a traditional Italian sausage sandwich," said Dean Cannestra, Italian Community Center president and chairman of Festa Italiana. "From the infamous arancini to new pinsa provided by Trattoria di Carlo, everyone at Festa Italiana is sure to find something unique and exciting for their taste buds this year!"
Known as the Midwest's largest Italian festival, attendees can enjoy festival favorites like Italian sausage sandwiches, fried eggplant, calamari, paninis, sfingi Italian doughnuts, pasta and more. With nearly 20 food vendors – combining Festa classics with new, tantalizing fare – attendees can experience all the mouthwatering tastes of Italy right on Milwaukee's lakefront!
Eat Your Way Through Italy
Sendik's Festa Italiana sausage is the official sausage of Festa Italiana 2018! Seasoned to perfection, Sendik's Italian sausage is served up on a seeded Italian roll from Peter Sciortino Bakery with your choice of garnish – green peppers, marinara or simply plain – this mouthwatering delight is a Festa Italiana staple! Sold exclusively at all Milwaukee-area Sendik's stores, be on the lookout for discount coupons and giveaways to be announced soon!
New restaurants and food items at Fest Italiana 2018, include:
Albanese's Road House will offer Italian sausage sandwiches, meatball sandwiches, deep fried gnocci, and spaghetti and meatball mozzarella sticks!
Bartolotta Restaurant Group is serving up a brand-new menu of fresh Italian fare, including prosciutto and melon, caprese salad, fried polenta mushroom ragù, fried polenta and marinara, mussels marinara, cheese tortelloni with marinara and a porchetta sandwich;
Dorsia will offer antipasti options of bruschetta and garlic cheese bread; they will also feature a variety of paninis, including meatball, chicken pesto, chicken parmesan and caprese.
Trattoria Di Carlo will present the Pinsa – a new type of pizza crust featuring different topping combinations such as margherita, roasted eggplant, Italian sausage and chocolate Pinsa topped with warm Wisconsin caramel apples; and
Vivere will offer Italian-style surf and turf special items, including calamari, crab cake, chicken Portofino, chicken cacciatore, baked lasagna and steak sandwiches.
Festa-goers can also find returning favorites like Peter Sciortino Bakery Café, offering delectable treats like cassatina Siciliana, sfogliatella and classic cannoli. Or, pay a visit to Scrimas wood-fired pizza by the slice or the whole pizza. Other returning vendors include Papa Luigi's pizza, Saz's, Sil's mini donuts, Aliotos and Catalno Lemonade. And don't worry, there will be plenty of vino to go around thanks to LoDuca Brothers and Corvina Wine Company.
A complete list of Festa food vendors and meus can be found by visiting: http://festaitaliana.com/fooddrink/menus/
Other Cucina Showcase Activities
Festa is ready to crown the 2018 Cannoli Eating Champion on Saturday, July 21! Festa-goers who have what it takes to win this stomach-to-stomach battle are encouraged to participate in the annual Cannoli Eating Contest, which will kick off at 1:30 p.m. on Saturday, July 21. Everyone 18 years or older is welcome to register by simply visiting the Cucina Showcase on Saturday to enter their name in the drawing before 1:00 p.m. All cannoli is provided by the Vella family of Peter Sciortino Bakery on Brady Street.
The popular Kids Pizza Making Contest, sponsored by Divino Wine & Dine, returns on Sunday, July 22 at 2:00 p.m. Children ages 5-17 are encouraged to participate in making the ultimate pizza creation! The annual contest is the ultimate Italian experience for children to create fresh, made-from-scratch pizza in front of the live Cucina Showcase audience. Winners for each age group will receive a commemorative t-shirt. For more information, please visit: http://festaitaliana.com/fooddrink/kids-pizza-contest/.
A full Cucina Showcase schedule can be found by visiting: http://festaitaliana.com/fooddrink/food-cooking-schedule/
About Festa Italiana
The 41st annual Festa Italiana takes place at Henry W. Maier Festival Park (Summerfest grounds) on Milwaukee's lakefront Friday, July 20, to Sunday, July 22. Festa Italiana is the largest Italian event of its kind in America today. The Festival began over 40 years ago for the purpose of reuniting an Italian community torn apart by urban renewal projects and was the first ethnic festival in Milwaukee on the Summerfest grounds. Today, several ethic festivals are celebrated on Milwaukee's lakefront and the city is now widely known as the City of Festivals. Through the dedication of more than 2,000 volunteers, the annual Festa Italiana has become a favorite family event to Milwaukee and surrounding areas. For more information on the festival, please visit www.FestaItaliana.com or call 414-223-2808.
Advance tickets for Festa Italiana are on sale now online. Purchase your advance online ticket for $10 through July 19 at http://www.festaitaliana.com. For ticket questions, please call 414-223-2808.
Mentioned in This Press Release
Recent Press Releases by Festa Italiana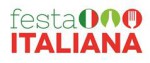 Jul 15th, 2019 by Festa Italiana
Join the Italian party on Milwaukee's lakefront featuring authentic foods, exciting new beverages and wines, culture, entertainment and the loudest Italian fireworks on Saturday and Sunday nights!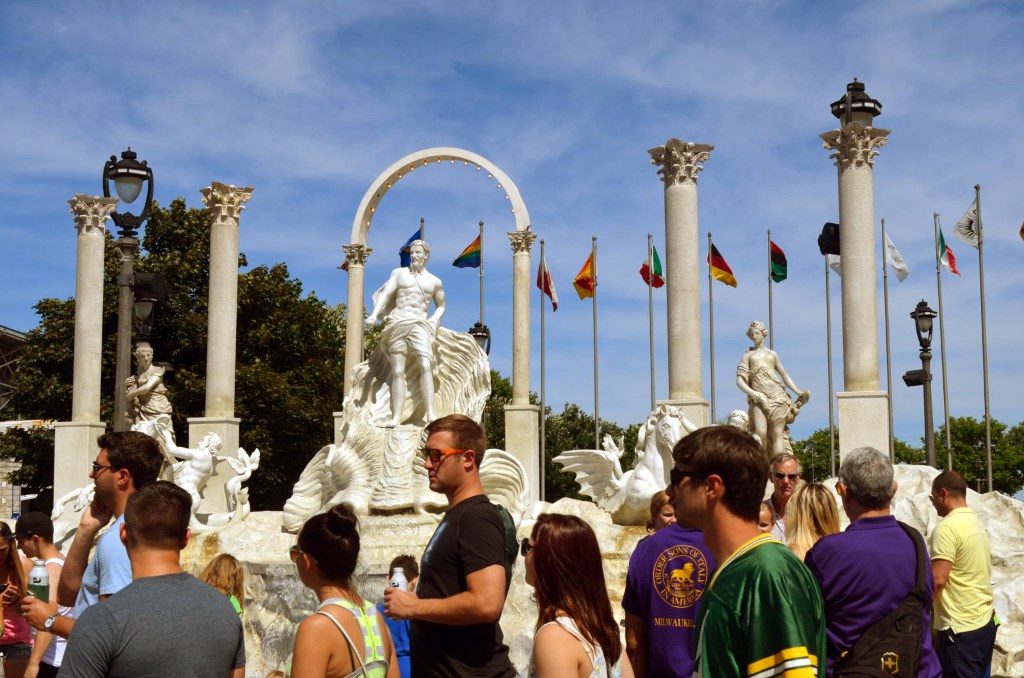 Jun 24th, 2019 by Festa Italiana
Festa will offer over 25 varieties of Italian wines, new Italia cocktails, cigar and bourbon pairings and Campari Club to the grounds!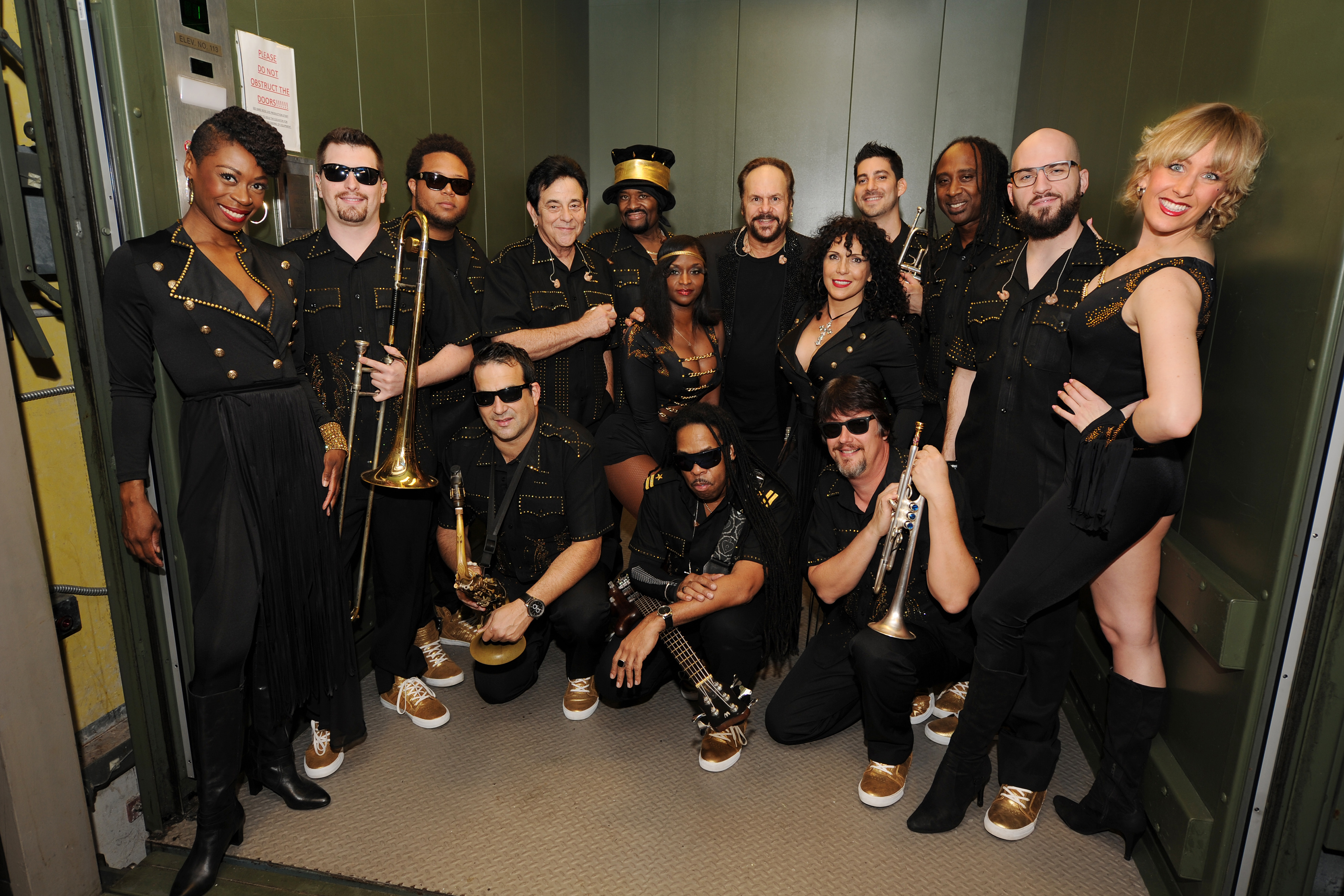 Apr 24th, 2019 by Festa Italiana
Experience this Grammy Awarding-winning band for the cost of a Festa admission ticket