Press Release
February Board update: Dr. Driver's contract extended, state budget resolution, Malcolm X redevelopment for King Middle
Other action includes: Clerk's contract extended, position created to explore new northwest-side middle school; Board honors Dr. King contest winners, Cass Street School teacher and outgoing chief accountability and efficiency officer
MILWAUKEE (February 26, 2015) – The Milwaukee Board of School Directors Thursday extended the contract of Superintendent Darienne B. Driver, Ed.D. for an additional year through June 30, 2017. Dr. Driver was appointed Superintendent in September 2014 and the terms of her initial contract ran through June 30, 2016.
"The Milwaukee Board of School Directors is extremely pleased with the progress Milwaukee Public Schools is making under Dr. Driver's leadership," said Dr. Michael Bonds, President of the Milwaukee Board of School Directors. "It is important to the board that the community, our students and staff know there will be continuity of leadership, especially as we move forward with major efforts to improve student achievement."
"I appreciate the board's confidence in the work that is taking place," said Superintendent Driver. "We are continuing to work hard to improve outcomes and achievement for students in Milwaukee Public Schools. We are making significant progress and I look forward to the opportunities ahead."
Since she was named superintendent, Dr. Driver has engaged the district in a number of initiatives and efforts designed to continue to improve student achievement, engage families and the community and promote effective and efficient operations. Dr. Driver's accomplishments include:
Developing a series of Strategic Objectives – or eight big ideas – aligned to the district's Strategic Plan and supported by the budget process. A series of White Papers has been developed to implement these ideas and listening sessions are scheduled to seek community, staff, student and parental feedback
Creating a Regional Development plan which will increase the number of seats in high-performing schools and improve capacity for high quality community support activities
Re-engaging and establishing community partnerships designed to support student achievement and to develop new opportunities for students through a collective impact model, and
Providing a new focus and level of academic support for 14 Commitment Schools, which were among the lowest performing district schools on the state report card
Prior to joining MPS as Chief Innovation Officer in July, 2012, Dr. Driver served in a number of key leadership positions in school districts, including Deputy Chief – Empowerment Schools for the School District of Philadelphia. She began her career as an elementary school teacher in the Detroit Public Schools.
Dr. Driver received a doctorate from Harvard University in Urban Superintendency in 2014. She has a master's degree from Harvard's Graduate School of Education and also received a master's in curriculum development from the University of Michigan. She earned her undergraduate degree from Spelman College in Atlanta, GA.
The Board also extended the contract of Director of Board Governance/Board Clerk Jacqueline Mann for one year through April 26, 2016. The Board Clerk/Director of Board Governance serves as the clerk, parliamentarian and records custodian for the Milwaukee Board of School Directors. The position is also responsible for planning, organizing and oversight of all board governance affairs, including constituent issues, audit, legislative policy and business functions. Ms. Mann is completing her dissertation in the Educational Management Ph.D. program at Hampton University. She earned her MBA and undergraduate degrees at
Concordia
University Wisconsin.
Both contract extensions were approved at the Board's regular February meeting. In other action:
– The Board approved a resolution Thursday night joining a growing number of school districts in calling on Gov. Scott Walker and the state legislature to restore the $127 million K-12 education funding cut in the first year of the governor's proposed budget. The resolution, like those in a number of other districts, also calls on lawmakers to increase state-imposed revenue limits to match the rate of inflation.
The $127 million statewide cut would mean an approximately $12.1-million cut for Milwaukee Public Schools. Coupled with the fact that the budget proposal does not provide for any increase in the revenue limit for Wisconsin school districts at a time when costs are growing due to inflation, MPS will have to cut about $23 million in spending for the 2015-16 school year.
The resolution notes that, while the governor's budget plan includes $142 million in per-pupil "categorical" aid in the second year of the budget, the net effect is still a $112 million cut to K-12 schools over two years.
A copy of resolution is available online at: https://board.milwaukee.k12.wi.us/attachments/784059c4-9c9c-40a3-9f09-569012ce83b5.pdf– The Board approved the major construction contract to renovate the district's Malcolm X facility to house MPS' Rufus King International Middle School, which offers the rigorous college preparatory International Baccalaureate (IB) curriculum and feeds into top-ranked Rufus King International High School. IB schools are among the district's most popular programs and many have wait lists.
The move gives King Middle, now housed in a former elementary school, the ability to expand to serve more families along with a full-size gym, large auditorium, more art and music opportunities, opportunities for more foreign language offerings and modern science labs. King Middle is set to open in the Malcolm X facility in the fall of 2016.
The $9.8-million competitively-bid contract reflects the desire expressed by the community at a summer 2013 collaborative planning session for the site to house both community uses and a quality school option. Redevelopment of the southernmost portion of the Malcolm X site for residential or commercial uses would be handled separately by the city.
– The Board approved the creation of a staff position to explore creating a new middle school to be housed within the Burroughs facility on the city's northwest side.
– The Board also honored MPS student winners of the 31st annual Dr. Martin Luther King, Jr. speech contest (http://esb.milwaukee.k12.wi.us/public_itemview.aspx?ItemId=4288&mtgId=586), Cass Street School academic coach and recent Engineering is Elementary scholarship award winner Elisabeth Foro (http://esb.milwaukee.k12.wi.us/public_itemview.aspx?ItemId=4289&mtgId=586) and outgoing Chief Accountability and Efficiency Officer Robert DelGhingaro
About Milwaukee Public Schools
Milwaukee Public Schools is committed to accelerating student achievement, building positive relationships between youth and adults and cultivating leadership at all levels. The district's commitment to improvement continues to show results:
More MPS students are meeting reading standards
The MPS Class of 2014 earned $31 million in scholarships, up $7 million; and
MPS is home to 4 of the state's top 15 high schools according to U.S. News and World Report
Learn more about MPS by visiting http://mps.milwaukee.k12.wi.us/en/District/About-MPS.htm. More MPS news is available at http://mps.milwaukee.k12.wi.us/news.
Mentioned in This Press Release
Recent Press Releases by Milwaukee Public Schools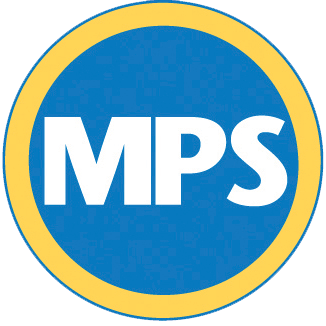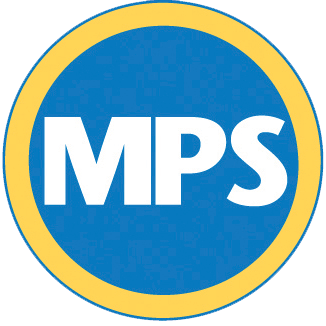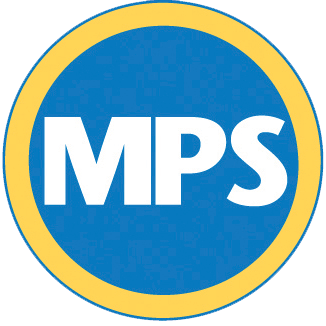 Mar 7th, 2021 by Milwaukee Public Schools
The annual event will celebrate and support families whose children have special education needs