Press Release
Express Yourself Milwaukee presents MOVE IT! at the Miller High Life Theatre May 17 at 6:30 pm
EXYOMKE selects a different theme each year to focus their creative work on that culminates in a large-scale final public performance.
April 24, 2018 – [Milwaukee] – Express Yourself Milwaukee will present MOVE IT!, an exhilarating evening of creative expression which celebrates the collaborative work done by young people and professional artists who have worked together through Express Yourself Milwaukee's year-long multi-disciplinary arts program. The annual showcase performance event brings together music, dance, spoken word and visual arts for an unforgettable experience of joy and creativity. Express Yourself Milwaukee (EXYOMKE) is a local non-profit that works with low-income and at-risk youth in Milwaukee's central city. The youth learn to express themselves in healthy, positive ways using a variety of creative means, and in the process, discover inner strength and a sense of connection with others.
MOVE IT! will be performed on Thursday, May 17, 2018 at 6:30 pm at the historic Miller High Life Theatre (formerly known as Milwaukee Theatre) located at 500 W. Kilbourn Avenue in downtown Milwaukee. This family-friendly event is free and open to the general public. Donations will be accepted. Themed-stations will be located throughout the theater lobby for patrons who wish to leave a donation.
EXYOMKE selects a different theme each year to focus their creative work on that culminates in a large-scale final public performance. The theme of this year's production is MOVE IT! and challenges everyone to get engaged, make positive change in their community and move their ideas into solutions. The May 17
th
 performance of MOVE IT! will feature 150 youth, accompanied on stage with 30 adult artists and musicians.
Founder and Executive Director Lori Vance explained that, "We chose the theme of MOVE IT! this year because Express Yourself moved, relocating our studio and offices to the Running Rebels Building on 14th and Fond du Lac – but on a deeper level it is through movement (dancing, drumming, painting, singing) that we change the patterns of traumatic reactions on a physical, emotional and spiritual level. EXYO has always worked to bridge youth from challenges to opportunity; and healing comes when we engage in creative activity. When we do it collaboratively, the barriers to change break down and things move allowing the true gifts we each have to shine! This year the multi-faceted dimensions of MOVE IT! have made us aware of the behind-the-scenes movement necessary for things to happen, the broader rhythms and cycles that keep returning and the abrupt changes that happen in crisis, realigning each of us with what truly matters. Our show MOVE IT! will take the audience on such a journey celebrating what happens when we MOVE IT together!!"
This year's special guest artists include: Milwaukee native Speech, co-founder and lead vocalist of the Grammy Award-winning hip-hop group Arrested Development and solo artist; Klassik, aka Kellen Abston, an award-winning artist whose music is a fusion between hip-hop and jazz, amongst many other genres; dancer Cammie Griffin, recently on tour in Australia with Lost and Found Orchestra and soon on tour to China with international percussion sensation STOMP; and dancer/tap dancer/dance instructor Justin Myles, recently seen performing in the Off-Broadway production of TAP DOGS across the world including Germany, Poland and China, a main stage singer/dancer as well as dance captain for Disney Cruise Lines and performer with STOMP traveling the U.S., Canada and Brazil.
"Express Yourself Milwaukee is all about putting the creative power and confidence back into youth. That just perfectly aligns with my mission as an artist: to be able to use my platform and my gifts to inspire others, especially youth, to live a life with passion. EXYO is doing exactly that," said artist/ producer/songwriter Klassik.
Cammie Griffin, STOMP performer and EXYOMKE dancer/instructor commented that, "Collaborating with Express Yourself is so rewarding. You get to make a real difference in the life of Milwaukee's youth, providing some of the tools they need for success. By helping kids in tough situations get onto the right path to success, you really can make a difference."
"Milwaukee's new generations will be transformed through the arts just like I was! Performing with Express Yourself Milwaukee is my way to make a positive impact on the city I love!," added musician/hip-hop artist Speech.
Express Yourself Milwaukee Music Director/De La Buena band member David Wake said, "The ongoing dedication of EXYOMKE to help young people realize that there are alternatives out there to find hope and bring unity to our community, never ceases to amaze me. I am so proud to bare witness time and again as desperate stories of division and disenfranchisement make way to real examples of togetherness through the healing power of art."
Summarized Jamal Currie, EXYOMKE Board Member/MIAD Associate Professor, "Express Yourself Milwaukee's work directly addresses the trauma experienced by a diversity of youth in our city. The artists who lead our artistic teams are skilled in engaging individuals and groups in dance, poetry, music and visual art, activities that impact problem-solving skills, improve self-awareness, self-esteem and advance social skills. We play to our children's strengths, helping them develop tools that amplify their voices, help improve relationships and accelerate processes of healing and growth."
For more information about Express Yourself Milwaukee and their upcoming performance of MOVE IT!, please visit www.exyomke.org or call 414-272-3498.
ABOUT EXPRESS YOURSELF MILWAUKEE
Founded in 2003, Express Yourself Milwaukee immerses at-risk young people in the arts, where they find a powerful tool for self-expression, uncover inner strength and deepen connection with others. Since its inception, Express Yourself Milwaukee has helped children and adolescents transform their lives. Their unique model is built on therapeutic principles and uses expressive arts to help participants begin to heal from difficult and traumatic experiences. They serve young people between the ages of 7 and 21, 95 percent of whom are low-income, and 50 percent are known to delinquency and court services. Each year, more than 1,100 young people participate in their programs.
Through music, dance, theater and visual arts, Express Yourself Milwaukee brings much-needed joy to Milwaukee youth whose lives are affected by adversity and challenge. The creative approach that Express Yourself Milwaukee takes through its arts-based activities teaches young people valuable long-term skills that can change their lives in positive and impactful ways. In a safe and supportive environment, Express Yourself youth experience vital growth, setting them on a path toward becoming active contributors to their community. For more information, please visit www.exyomke.org.
Mentioned in This Press Release
Recent Press Releases by Express Yourself Milwaukee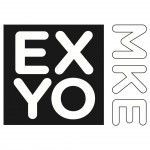 Dec 10th, 2019 by Express Yourself Milwaukee
Farewell Celebration includes Six Pop-Up performances around Milwaukee and a Finale Show and Celebration at EXYOMKE Studio from 5:30 – 7:30 p.m.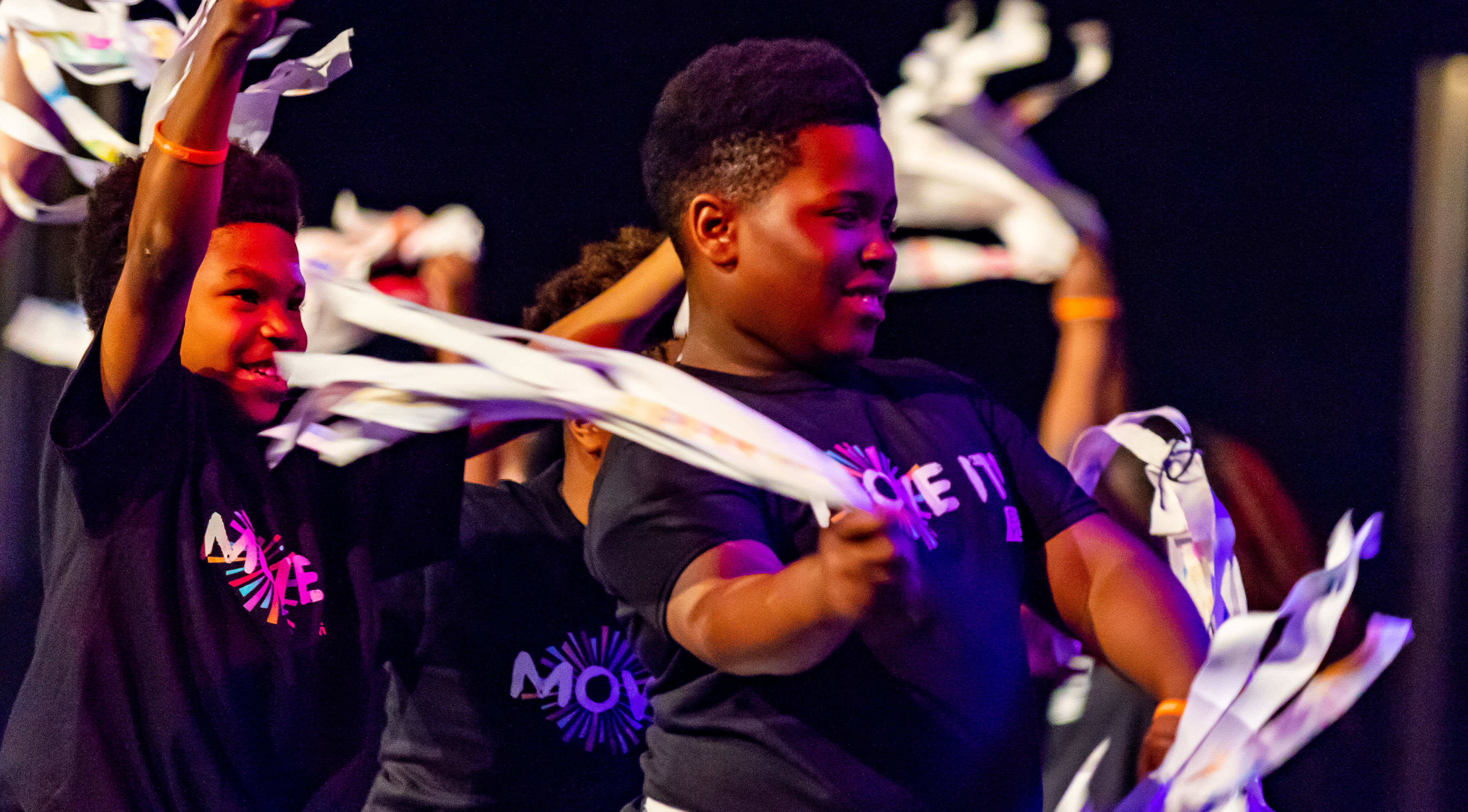 Apr 17th, 2019 by Express Yourself Milwaukee
With Special Guest Artists Filmmaker Matthew Mixon, Dancers Randi Strong and Cammie Griffin, Playwright Khalil Coleman and Local Singer/Songwriter B-Free.