Press Release
Ex Fabula invites all Milwaukeeans to tell their stories in 2015
"I expect that we'll double the number of community partners in 2015," said Megan McGee, Ex Fabula's Executive Director.
At Ex Fabula's December Spectacular at Turner Hall Ballroom, hundreds of people came together to hear real life stories in Spanish and English about everything from weddings to PTSD to substitute teaching – and more importantly, to enjoy a sense of community. As storyteller Yetunde Bronson experienced, Ex Fabula events are points of intersection and connection.
That's what Ex Fabula is all about: strengthening community bonds through the art of storytelling. And in 2015, we are inviting all Milwaukeeans to make their voices heard – at our monthly events, at workshops, and through outreach events offered through community partners.
At Ex Fabula events, there are two ways to share stories. Anyone can throw his/her name in the hat for a chance to take the stage and share a 5 minute true, personal story related to the night's theme. Additionally, attendees can submit 1-5 line written stories called UltraShorts which are then read onstage throughout the evening. Upcoming events include:
Tuesday January 13th at Garfield's 502, "Who Knew?"
Wednesday February 18, Times Cinema, "Degrees of Separation"
Tuesday March 10, Lucille's Piano Bar, "Ooops"
Thursday April 16, Hot Water Wherehouse, "Do the Math"
For all events, doors open at 6:30 pm, stories start at 7:30 pm, and advance tickets are available online.
So, who takes the stage at Ex Fabula events? Milwaukeeans of all stripes. For example, Elaine Maly took the stage at our "My Nemesis" event and later spoke to Ex Fabula bloggers about it: "It was really invigorating [when my name was called]. I felt like I won something great. It was an opportunity to have people pay attention to something creative that I did. Just seeing the other people who went first, it was like, wow, these people aren't professional poets or something, they're just like me."
For those who aren't yet ready to take the stage, Ex Fabula offers workshops where individuals practice techniques to find, structure and share personal stories in a small group setting. Ex Fabula's first 2015 workshop will be:
Workshop attendee Kevin Barry said "I liked the discussion and practice of using the "interview" to structure a story. It helped me understand how I could flesh out a story idea, or eliminate parts that won't work well."
The session is $60 for general admission, but members get free/discounted workshops!
Additionally, Ex Fabula works with local businesses, schools and nonprofits to provide customized opportunities for people to connect through storytelling. In 2014, partners included Legal Action of Wisconsin, Great Lakes Hemophilia Foundation, Feeding America, Planned Parenthood, Beloit College, Waukesha Reads, CORE/El Centro, Harry and Rose Samson Jewish Community Center, Carroll College, and Public Allies Milwaukee. These included private workshops, storyteller coaching, and even special events open to the public.
"I expect that we'll double the number of community partners in 2015," said Megan McGee, Ex Fabula's Executive Director. "I'm the organization's first and only paid employee, and Ex Fabula's concentrated outreach effort began in January 2014 – not that long ago. Word is getting out about our ability to help organizations educate, celebrate, dream, and come together – all through stories, and with a focus on valuing all the voices in our community."
Mentioned in This Press Release
Recent Press Releases by Ex Fabula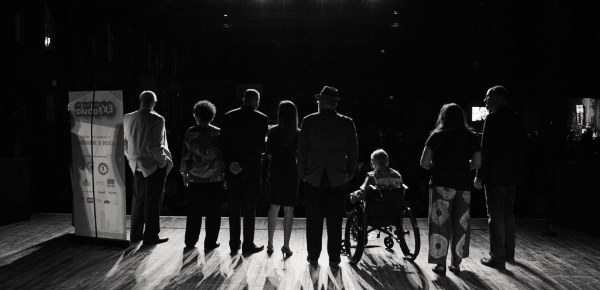 Jan 9th, 2018 by Ex Fabula
Community members from various Ex Fabula collaborations will be featured as storytellers.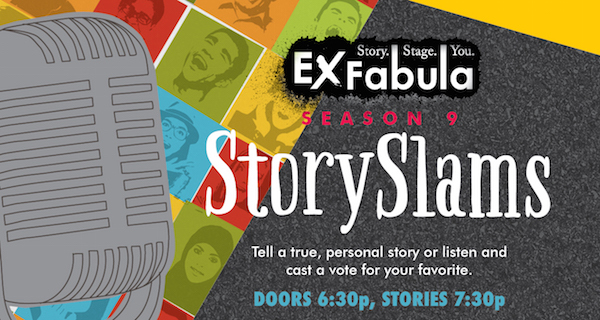 Oct 6th, 2017 by Ex Fabula
Even as they kick off their 9th season, there are still surprises.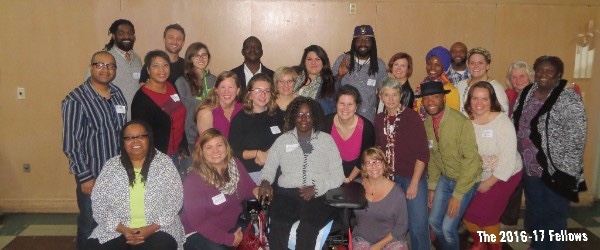 Aug 2nd, 2017 by Ex Fabula
Ex Fabula announces 3rd year of storytelling Fellowship