Press Release
East Side's Tomato Romp! Returns September 12th
9th Year For America's First Rotten Tomato Fight, A Fight For Hunger
The 9th Annual Tomato Romp, Wisconsin's only celebration dedicated to the mighty tomato, returns on September 12th on Milwaukee's East Side in a day of eating, drinking and throwing tomatoes. In addition to America's first Rotten Tomato Fight and the Best Bloody Mary Competition, East Side chefs are preparing special small plate tomato dishes as part of the 'Tomato Chomp' Crawl to show off the food of area restaurants. Tomato Romp  runs 10 a.m. – 6 p.m. on E. North Avenue between Prospect and Oakland Aves and is hosted by the East Side Business Improvement District. Other activities include the East Side Green Market with a special Tomato Harvest at 10 a.m., a tomato-inspired plein air art station on Farwell & North Ave, live music, costume contest and a procession of all tomato fighters led by the Milwaukee Buck's Bango, Milwaukee Bucks Dancers and Bucks Beats Drumline. Also new: Red Romp Sale all weekend long at participating businesses. Discounts will include services the day after to recover from the Rotten Tomato Fight For Hunger.
The East Side Green Market Tomato Edition 10 a.m. -2 p.m.
Featuring locally grown produce from right here in Milwaukee, local artists, designers/craftspeople and great local entertainment in the Beans & Barley parking lot 1901 E. North Ave.
Tomato Chomp Crawl  11 a.m. – 6 p.m.
This is the third year that a food crawl is featured to showcase chefs of the East Side and offer people the chance to stroll and sample tomato-based small plates at their own pace from area restaurants. Last year the small plates included tomato strata, duck bruschetta, a bloody mary pizza and even BLT ice cream (Bacon, Lemon & Tomato).  All small plates will be $2-$8 and featured all weekend during Tomato Romp. A map and list of dishes & restaurants will be published on Sept. 10th on  www.theeastside.org and maps will be provided at the in-person registration booth for Tomato Romp on September 12th.
Best Bloody Mary Competition 11 a.m – 3 p.m.
The 9th annual Best Bloody Mary competition takes place among 12 of the East Side's favorite bars and restaurants. Those of legal drinking age can purchase an official Tomato Romp! ballot in advance by visiting www.tomatoromp.com or on September 12th in front of Beans & Barley. A ballot purchase of $25 entitles the 'voter' a 5 oz Bloody Mary sample and beer chaser from each of the participating establishments. Voting then begins at 3 p.m. with the crowning of the East Side's Bloody Mary champion and fan favorite announced before the Tomato Fight at 4 p.m.  Last year's winner Yield was both Judge's Choice and Fan Favorite. Yield's special mix includes homegrown spicy peppers.
(NEW) Red Romp Sale  All Weekend Long
Area businesses will offer special sales & discounted services all weekend long during Tomato Romp. Whether it's special red Beans & Barley t-shirts or a special Urban Om yoga class to help tomato fighters recover the next day, there will be even more reasons to linger and shop on The East Side. A full list will be available on the Tomato Romp webpage beginning Friday Sept. 11th.

Costume Contest & Procession to Tomato Fight  3:30 p.m.
It has become a tradition for many tomato fight fans to dress in costume for the fight. This year all tomato fighters are invited to return back to the registration area near Beans & Barley 1901 E. North Ave by 3:30 p.m. to be led by a surprise band in a sidewalk procession to the Tomato Fight. A Best Costume prize will be awarded during opening ceremonies.
The Rotten Tomato Fight For Hunger    4 p.m.
This year our sponsor Maglio & Company will provide 8,000 lbs of inedible tomatoes for the Rotten Tomato Fight. There is an entrance fee of $10 and it includes a pair of goggles & a free T-shirt, with proceeds donated to organizations that fight hunger. Eight years ago Milwaukee was the first in America's to host a Rotten Tomato Fight, inspired by La Tomatina in Spain, and now the event is imitated in cities across the country. Tomato Romp is often known for the Rotten Tomato Fight, but it comes at the end of the Tomato Romp day. The tomatoes will fly, splatter and smoosh in the parking lot on Murray and Thomas Avenue (behind the US Bank building on Farwell & North Ave.)
Registration details: Must be 16 or older to participate. Advanced registration is available by visiting www.tomatoromp.com and in-person registration begins at 10 a.m. on Saturday, September 13th next to Beans & Barley 1901 E. North Ave. A wash-off station will be hosted by Educators Credit Union 2243 N. Prospect Ave.  IT IS FREE TO WATCH THE FIGHT!
Tomato Plein Air
A tomato-inspired plein air station will be located on Farwell & North Avenue
Live Music
Shake your tomato throughout the Tomato Romp festivities with live music on the corner of Farwell Ave & North beginning at noon.
Sponsors
Tomato Romp is sponsored by Maglio & Co, Skyy Vodka, Milwaukee Brewing Company, Educator's Credit Union,  Energy 106.9, OnMilwaukee.com, Radio Milwaukee, Milwaukee Record and InfoMag.
For more information visit www.theeastside.org or call 414-416-3952
Mentioned in This Press Release
Recent Press Releases by East Side BID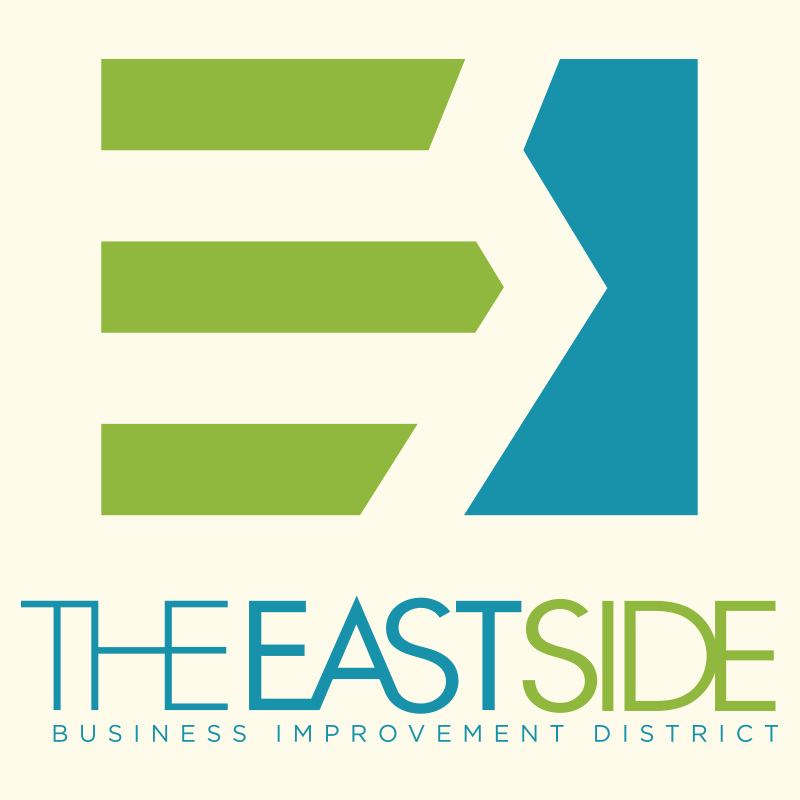 Oct 5th, 2021 by East Side BID
Dynamic Leader Sought for Milwaukee's Creative Crossroads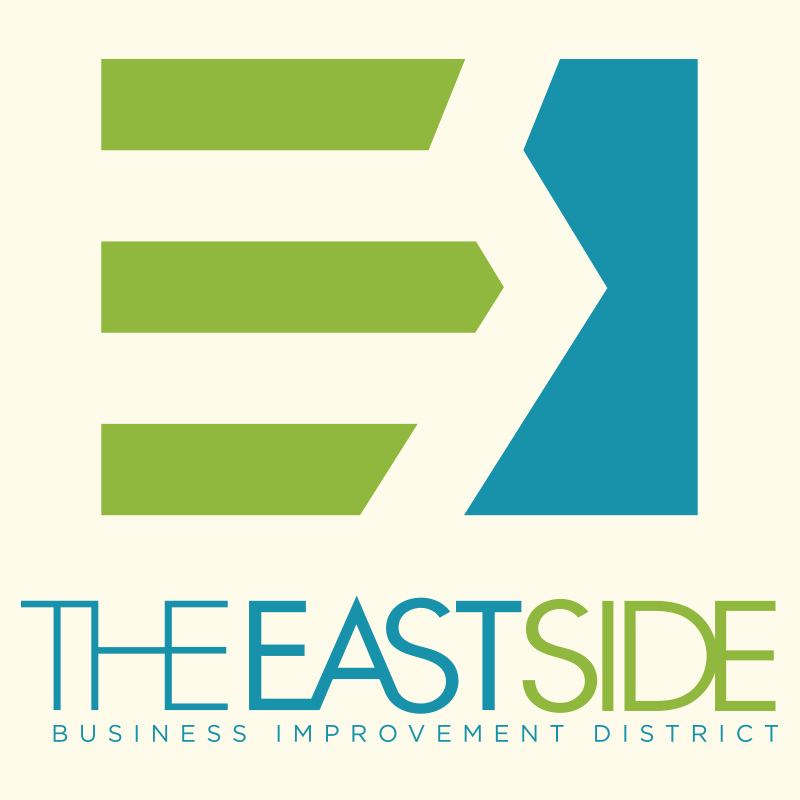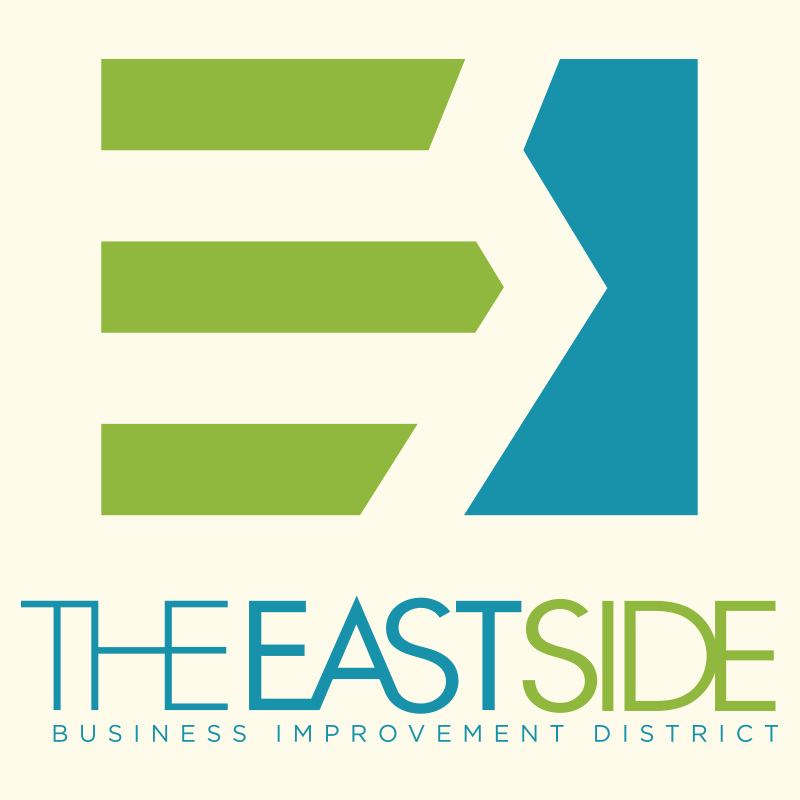 May 17th, 2021 by East Side BID
Brady, East Side, and Downer Restaurants and Bars Work Together to Fill Wide Variety of Open Positions