Press Release
East Side BID Announces New Executive Director
Elizabeth brings a wealth of experience to this role.
Milwaukee, WI – The East Side Business Improvement District, a partner in the City's efforts to develop and support strong businesses and the community on the East Side of Milwaukee, has announced the selection of Elizabeth Brodek as its new executive director. Elizabeth will fill the vacancy created by Kristin Godfrey's departure in September.
"The East Side BID is excited to announce the appointment of Elizabeth Brodek as Executive Director, reports East Side BID Board President Robert Kashou. "With the departure of Kristin Godfrey, Liz enters the position with enthusiasm and vision. Her extensive downtown development credentials make her uniquely qualified to equip the business and property owners for growth, and to further define the East Side as an integral part of the heart and soul of Milwaukee."
Elizabeth brings a wealth of experience to this role. Her resume includes over 10 years of planning, strategic development, placemaking, administration, and communications experience spread in the nonprofit sector. Elizabeth has served as the Executive Director for Wausau River District, Inc., Wausau, Wisconsin's downtown association, and as the Communications & Promotions Coordinator for Downtown Eau Claire, Inc. She graduated from Marquette University Law School and practiced nonprofit criminal defense in Milwaukee for a short time before finding her passion in downtown development. Elizabeth currently serves on the Wisconsin Downtown Action Council Board, Wisconsin League of Conservation Voters Board, and Wisconsin Women's Business Initiative Corporation Advisory Committee. She has also previously held Board positions on the Wausau Bicycle and Pedestrian Commission, Wausau Young Professionals group, and Central Wausau Progress, among others. Through her organizational and board roles, Elizabeth assisted in developing downtown plans, business and community engagement programs, and developing downtown events. She looks forward to continuing and expanding on those efforts in this position.
Mentioned in This Press Release
Recent Press Releases by East Side BID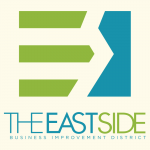 Oct 22nd, 2019 by East Side BID
This 20s/30s style night-out "honors" the passing of the 18th amendment 100 years ago and is inspired by Milwaukee's own prohibition history.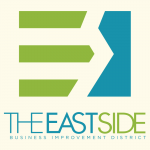 Oct 10th, 2019 by East Side BID
The event will be free to enter, and only those over 21 will be allowed in.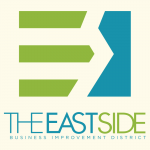 Sep 23rd, 2019 by East Side BID
Kids can create their own chalk masterpieces among the world-class street art on the muraled walls between East Kenilworth Place and East Ivanhoe Place on Milwaukee's East Side.