Press Release
Early Music Now's Opens 29th Season with Baroque + Latin Soul
Early Music Now opens its 29th season at 5:00 on Saturday, October 17, at the UWM Helene Zelazo Center for the Performing Arts.
Early Music Now, Milwaukee's preeminent early music presenter, opens its 29th season at 5:00 on Saturday, October 17, at the UWM Helene Zelazo Center for the Performing Arts, with Fiesta: A Hispanic Heritage Celebration, performed by the Latino/Baroque Fusion Ensemble Rumbarroco. This Boston-based ensemble is led by Laury Guttierez, a Venezuelan-born scholar/musician who specializes in Ibero-American music, and includes prize-winning musicians from Columbia, Brazil, and Venezuela.
Rumbarroco's performance style is based on the transformative passion of Iberian and Latin-American music, incorporating the rhythmic vitality that has persisted in this music in its many diverse genres from the 1100s to today. Their unique approach reveals how European Classical music is revitalized by African rhythms and instruments, while also highlighting the European influence on Latin American folk music and Afro-Hispanic music through performance with Baroque instruments.
This program was selected as the season opener especially to coincide with the conclusion of National Hispanic Heritage Month (September 15–October 15), and includes residency activities at St. Anthony School, Escuela Fratney, St. Francis of Assisi Church, Milwaukee Catholic Home, String Academy of Wisconsin, and UW-Parkside, supported by grants from the City of Milwaukee Arts Board and the Arts Midwest Touring Fund.
In addition to this special Hispanic season-opening event, Early Music Now's complete six-concert 29th season brings back three of its most popular ensembles, introduces a spectacular keyboard artist to our audience, and broadens its diversity to include ancient Persian art music.  The fall season includes the first Wisconsin appearance of internationally lauded fortepianist Kristian Bezuidenhout in a program of Mozart and CPE Bach, and closes with a Christmas appearance of Anonymous 4 on their final tour. (This brings Early Music Now's association with Anonymous 4 full circle, beginning with their appearance in Milwaukee in 1992 as part of their very first major tour!)
2016 begins with a program of music from Shakespeare's plays to commemorate the 400th anniversary of his death, travels to Constantinople to experience the treasures of Persian musical culture, and concludes with choral music tracing the blurred boundaries between sacred and secular in the Renaissance. These Saturday concerts take place in several of Milwaukee's landmark settings, with three concerts at 5:00 and three at 7:30.
Tickets to this bounty of world-class early music are available as individual concerts or in full or partial season packages in three seating sections, with discounts for 4- 5- or 6-concert packages.  Each full 6-concert subscription also comes with a voucher for a free guest ticket for the concert of your choice.  Listed prices include all taxes and fees.  All three tiers feature general seating. Note that Tier 1 seating closes on September 30.
New this season, all orders will be delivered via email as "print-at-home" tickets, beginning July 1, with the option of choosing email or mail receipts to be redeemed at Will Call.
Full 6-concert series packages for adults and seniors range in price from $147 to $300, with student series from $51 to $102. Partial series packages of 3, 4, or 5 programs range from $87 to $266 for adults and seniors, with student series ranging from $30 to $45. Individual adult/senior tickets range in price from $29 to $59 dollars, with student tickets ranging from $10 to $20. All prices include sales tax and all applicable fees. A 20% discount is available for groups of ten or more.
Tickets are now on sale online at EarlyMusicNow.org, by phone at 414.225.3113, or by mail at Early Music Now, 759 North Milwaukee Street #420, Milwaukee 53202. A printable order form is available on the website.
___________________________________________________________________
A Fiesta: A Hispanic Heritage Celebration
Oct  17 (Sa) 5:00 | UWM Helene Zelazo Center for the Performing Arts | 2419 E Kenwood Blvd
Rumbarroco | Early Music and Latin American music as you've never heard them before – This ensemble of world-class musicians focuses on intercultural fusion between musical traditions, including early  European music of the Renaissance and Baroque and its confluence with the music of the Americas. Rumbarroco celebrates the revitalizing, reciprocal alchemy that results when early Spanish, Sephardic, and Andalusian music meet the indigenous, African, and folk rhythms of Latin America.
"Rumbarroco bridges early music and Latin rhythms delightfully."  South Florida Classical Review   rumbarroco.org
B The World of the Fortepiano
Nov 21 (Sa) 7:30 | Schwan Hall at Wisconsin Lutheran College | 8815 W Wisconsin Ave
Kristian Bezuidenhout | This South Africa-born, London-based fortepianist trained with some of the world's leading early music experts at the Eastman Conservatory of Music. For him, there's no better vehicle than the fortepiano for exploring the crisp articulations, keenly articulated characters, and pointillistic levels of detail that can get lost inside a modern piano's heft and plushness. His Milwaukee recital will include works that Mozart – himself a master player – composed between 1781 and 1791, as well as two works by CPE Bach.
"The finest living exponent of the fortepiano."  The Herald, UK  kristianbezuidenhout.com
C The Last Noel
Dec 19 (Sa) 7:30 | Basilica of St. Josaphat | 2333 S 6th St
Anonymous 4 | On their final tour, performing favorite music selected from their many Christmas recordings – music that breaks the barrier of time and speaks as eloquently today as it did in the Middle Ages. Rejoicing, lamenting, or recounting a timeless wonder, these are the songs that the women of Anonymous 4 simply have to sing together — one last time.
". . .the trademark sound was there as ever – pure, ethereal, ascetic."  Philadelphia Inquirer  anonymous4.com
D The Food of Love
Feb 13 (Sa) 5:00 | St. Paul's Episcopal Church | 914 E Knapp St
The Baltimore Consort | A brand new program featuring its core repertory – music of the Elizabethan era – with songs and consort music from the Shakespeare plays. Soprano Danielle Svonavec performs some of the greatest hits from the Bard's songbook, including "It Was a Lover and his Lass," "Where the Bee Sucks," "Full Fathom Five," and "The Willow Song," and the BC instrumentalists perform dances and consort music related to the plays, using their "exquisite consort" of instruments–lute, cittern, viols, and flute.
". . . perhaps the best balancing act of period authenticity, instrumental precision and sheer fun in the early music community today."  Times-Dispatch, Richmond, VA  baltcons.com
E Paths to the Summit
Mar 19 (Sa) 5:00 | UWM Helene Zelazo Center for the Performing Arts | 2419 E Kenwood Blvd
Constantinople |  This program sheds light on an obscure period in Persian history, when large numbers of Iranian musicians migrated to the neighboring Ottoman and Byzantine cultural centers during the Safavid dynasty (1501-1736). With the discovery and decoding of this repertoire, we shall be able to better understand the history of the art music of Iran and to reconstruct the broken bridge between the practices of its glorious past and those of its present.
"They open the doors to an extraordinary garden."  Radio-Canada-CBC  constantinople.ca
F Sacred or Profane?
Apr 16 (Sa) 7:30 | Cathedral of St. John the Evangelist| 812 N Jackson St
Stile Antico | As Stile Antico traces the blurred boundary between sacred and secular music in the Renaissance, we encounter risqué, racy chansons transformed by Lassus, Morales and Victoria into devout Masses and Magnificats, and ribald folksongs worked into prayerful polyphony by Dufay and Taverner. Most shockingly of all, and in spite of the Church's disapproval, it was none other than the Cardinal of Milan who commissioned sacred texts to be fitted to some of Monteverdi's most frankly erotic madrigals, crowning this survey of three centuries of superb music.
"An ensemble of breathtaking freshness, vitality and balance."  New York Times  stileantico.co.uk
Section:
TIER 1 (front/center)Closes Sept 30
TIER 2(behind Tier 1)
TIER 3(available seating)
Series or Single
#    Adult
#  Student
#  Adult
# Student
#   Adult
# Student
Full Series (6) *(save 15%)
$300
$102
$234
$75
$147
$51
Choose 5 (save 10%)A  B  C  D  E  F
$266
$90
$207
$68
$131
$45
Choose 4 (save 5%)A  B  C  D  E  F
$224
$76
$175
$57
$110
$38
Choose 3A  B  C  D  E  F
$177
$60
$138
$45
$87
$30
Choose 2A  B  C  D  E  F
$118
$40
$92
$30
$58
$20
Choose 1A  B  C  D  E  F
$59
$20
$46
$15
$29
$10
* Each 6-concert series order also receives one guest ticket to the concert of your choice.
Ticket prices include sales tax and all applicable fees.
General Seating within each Section.
20% discount for groups of ten or more.
Mentioned in This Press Release
Recent Press Releases by Early Music Now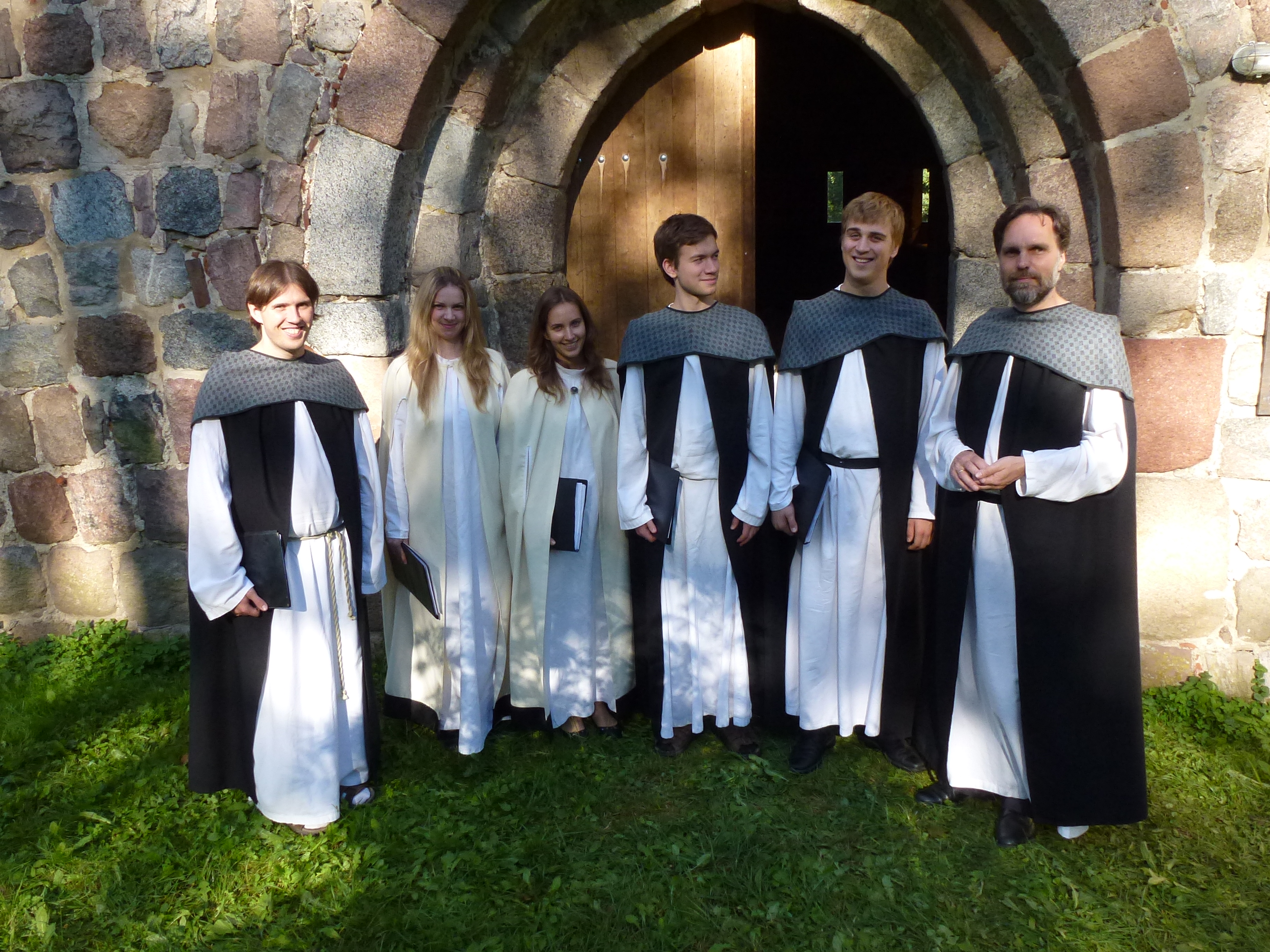 Aug 22nd, 2018 by Early Music Now
Milwaukee's premier presenter of early music continues innovative programming.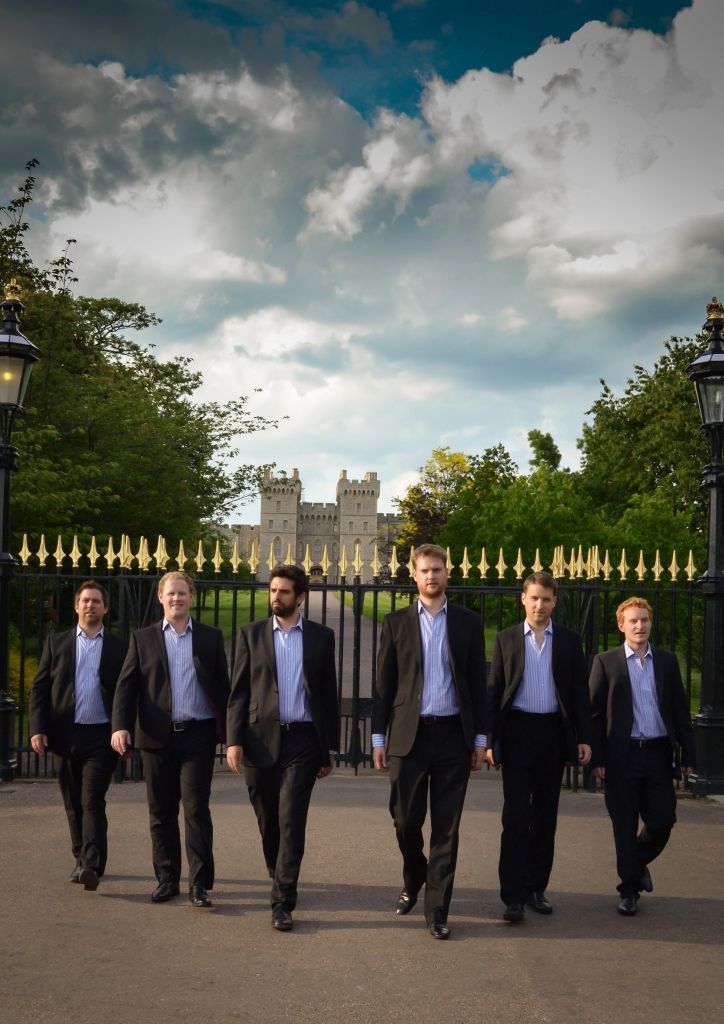 Apr 4th, 2018 by Early Music Now
As an ensemble, The Queen's Six have performed to critical acclaim at music festivals in the UK and Spain.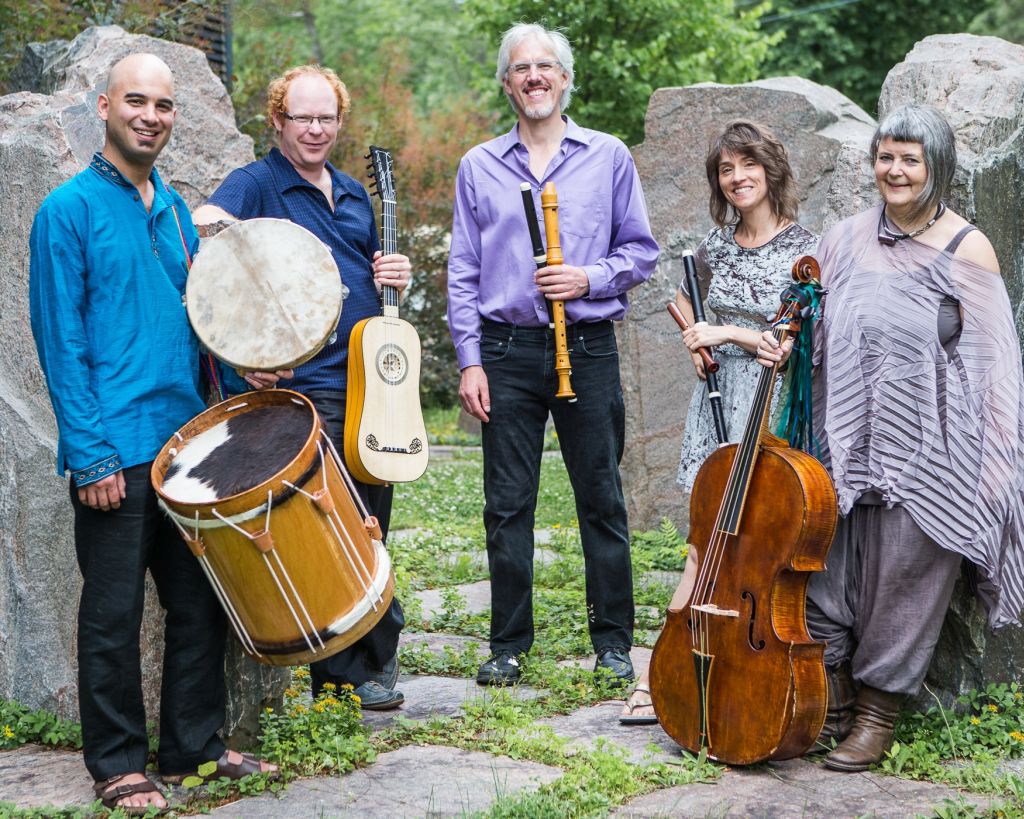 Mar 2nd, 2018 by Early Music Now
For over 20 years, Ensemble Caprice has received national and international acclaim for its performance of early music.