Press Release
Downtown restaurants prep for Downtown Dining Week 2014
Three-course meal deals to be served June 5 – 12 at 40 eateries
Milwaukee Downtown, BID #21 along with downtown restaurants are dishing out the 9th Annual Downtown Dining Week, June 5 – 12. The eight-day smorgasbord will highlight 40 restaurants, each with a special menu of three-course favorites at $12.50 for lunch and $25 or $35 for dinner.
"Downtown Dining Week is a chance for area residents and out-of-town guests to get a flavor for our city," said Beth Weirick, CEO of Milwaukee Downtown, BID #21. "Downtown is fortunate to have so many world-class restaurants and we're pleased to showcase them in this weeklong celebration. If you haven't been downtown in a while, it's time to taste what you've been missing."
From ethnic fare and American classics to vegetarian and gluten-free dishes, diners will find many palate-pleasing options. Among this year's participants are: Benihana, Bistro 333, Bourbon & Tunns Tavern, Café at The Pfister, The Capital Grille, Carnevor, Carson's, Club Charlies, Coquette Café, Distil, Hinterland Erie Street Gastropub, Indulge, John Hawks Pub, Kanpai, Karl Ratzsch's, Karma Bar & Grill, Kiku, Kil@wat, The Knick, The Loaded Slate, Louise's, Mader's, Mason Street Grill, METRO, Mi•key's, Milwaukee ChopHouse, Molly Cool's Seafood Tavern, Port of Call Bistro & Beer Garden, Rock Bottom, Rodizio Grill, Rumpus Room, Sake Tumi, Smoke Shack, Swig, Trinity Three Irish Pubs, Tulip, Umami Moto, Ward's House of Prime, Water Buffalo and Zarletti.
As an extra incentive for dining downtown, Milwaukee Downtown will award four diners $500 each in dining certificates. To enter, diners will be encouraged to complete a Downtown Dining Week survey following their dining experience at www.milwaukeedowntown.com/diningweek. At the conclusion of the event, four completed surveys will be randomly drawn.
Milwaukee Downtown, BID #21 began Downtown Dining Week in an effort to familiarize residents and guests with downtown's resurgence. Since the event's inception in 2006, Downtown Dining Week has attracted over 350,000 diners – many to experience a restaurant for the first time. In 2013, 50 percent of all Downtown Dining Week participants indicated they were first-time diners at a participating establishment.
Diners hungry for more info on the event can preview menus of participating restaurants at www.milwaukeedowntown.com/diningweek. Menus will be posted by early May. Reservations are encouraged.
Mentioned in This Press Release
Organizations
:
Club Charlies
,
Distil
,
Hinterland
,
Mason Street Grill
,
Smoke Shack
,
Swig
,
The Knick
,
The Loaded Slate
,
Trinity Three Irish Pubs
,
Tulip
,
Zarletti
Recent Press Releases by Milwaukee Downtown, BID 21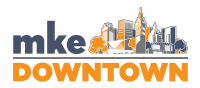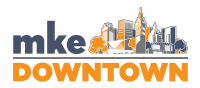 Jul 20th, 2022 by Milwaukee Downtown, BID 21
Museum Center Park to host outdoor screening of the 1986 classic movie on National Aviation Day, August 19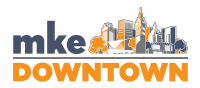 Jul 12th, 2022 by Milwaukee Downtown, BID 21
Milwaukee Downtown, BID #21 to host free lunches, Office Challenge Games, giveaways and more, Aug. 15 – 19