Press Release
Deb Marett's Narrative Painted Portraits
FAMOUS Exhibit Opens at Inspiration Studios
Inspiration Studios will feature the FAMOUS art project of Deb Marett, portrait artist, during the month of August.  FAMOUS tells the stories, via narrative painted portraits, of thirteen remarkable people who viewers may have never met.
An Opening Reception is scheduled for Saturday, August 5, from 5:00 to 8:30pm at Inspiration Studios, 1500 S. 73rd Street, West Allis. The reception is free and open to the public. The exhibit will run through August 27.
Featured among this collection are, to the casual observer, everyday, normal people, simply going about their work. But by the work they do, the way they live, and the people who are affected, it is evident that they live lives of intent and impact. They are much more worthy of our attention than many conventional celebrities.
"From a neighbor who clears the snow from everyone's sidewalks in his neighborhood to a biologist who works diligently to save a species of cranes from extinction, this show of beautiful narrative portraits will remind you that there are people from all walks of life around us who are quietlymaking the world a better place," says Marett, who has spent over two years creating this series of portraits.
One example of individuals featured in Marett's portraits is Diet Eman who is credited with helping to save the lives of hundreds of Jews in Nazi occupied Netherlands. Another hero for Marett is Olu Sijuwade, local musician, community activist, who spreads a message of non-violence through his work as a counselor.
Marett grew up near the shores of Lake Michigan in a small town which was originally a Dutch settlement. She went to school in upstate New York and stayed there until work brought her to Wisconsin. Her lifelong passion for art followed everywhere she went, and continued to flourish as she went from watercolors to oils, from landscapes and botanicals to portraits. It is in portraiture that she found her true artistic voice, and has been devotedly painting the faces and people around her ever since…"pretty much anyone who will sit still long enough."
"The development of a good likeness is a magical process," she says. "I feel that painting someone's portrait is a very collaborative, giving act. It may just be me in the studio, but my subjects' presence and character are always on my mind as I work."
Based on the poem Famous by Naomi Shihab Nye, the FAMOUS project challenges our cultural reverence for people who are in the public eye–and instead turns the attention to the people around us in or own communities, who are living lives of impact, and who are worthy of the attention we usually reserve for celebrities. As an interactive feature, viewers will be able to add the names of and descriptions of someone who has impacted their life on the Wall of Fame to, perhaps, outweigh those who are notoriously considered famous with the names and stories of other deserving individuals.
An opportunity to meet and hear presentations from three of Marett's FAMOUS people will take place on Sunday, August 20, 3:00-4:30pm.  Featured speakers will include Jim Schaap, writer, historian and ghost writer of Diet Eman's autobiography as a Dutch resistance worker during WWII. Also featured will be poet, Nick Demske and musician, activist, Olu Sijuwade.
A YouTube video of FAMOUS may be viewed here: https://www.youtube.com/watch?v=Nf-seZ49b6k. An accompanying blog about this project is available: www.whyareyoufamous.wordpress.com and at www.inspirationstudiosgallery.com.
Inspiration Studios opened its doors to the West Allis community on March 1, 2014, with the intention of providing varied styles of art and theatre to the broader community, focusing particularly on the emergence of new artists and their works.
Mentioned in This Press Release
Recent Press Releases by Inspiration Studios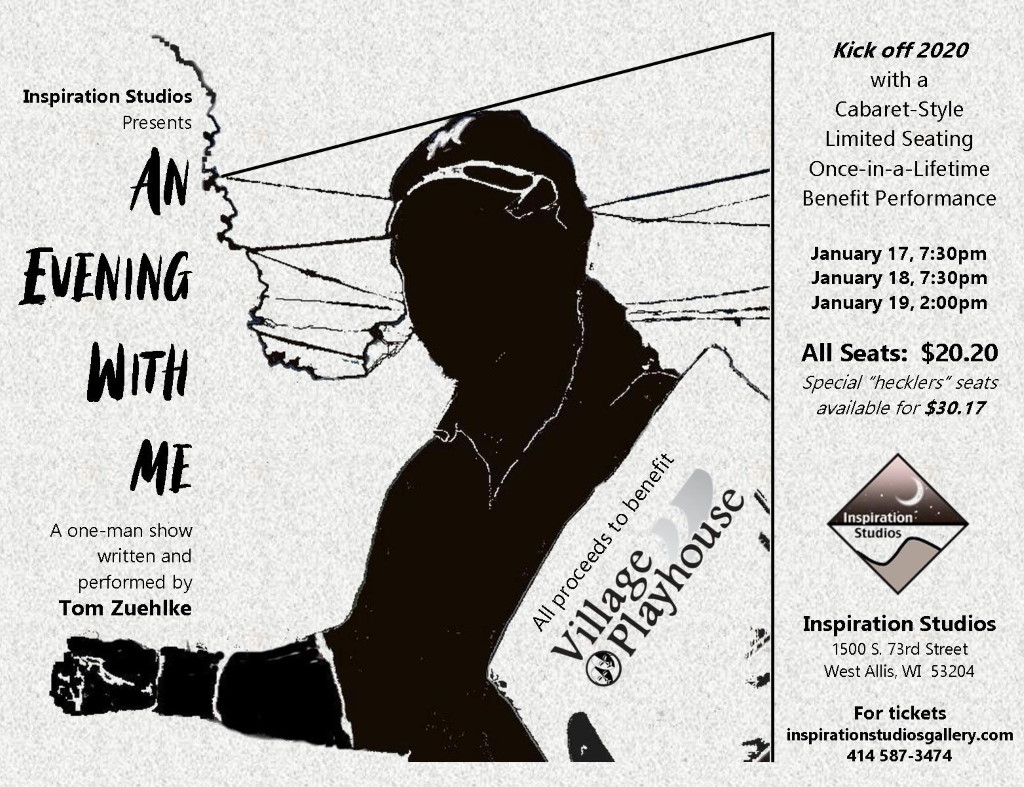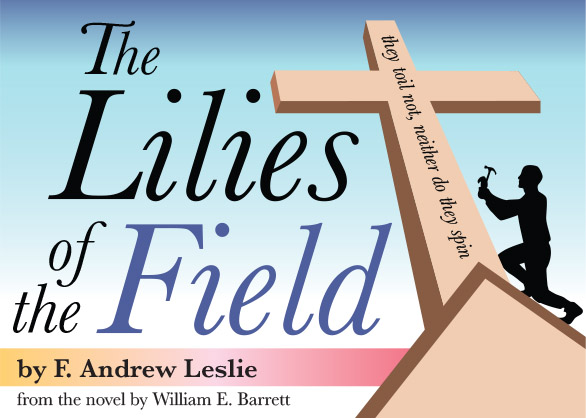 Nov 25th, 2019 by Inspiration Studios
The Lilies of the Field by F. Andrew Leslie, from the novel by William E. Barrett, is a family-friendly drama about a traveling handyman who answers the prayers of a group of refugee nuns.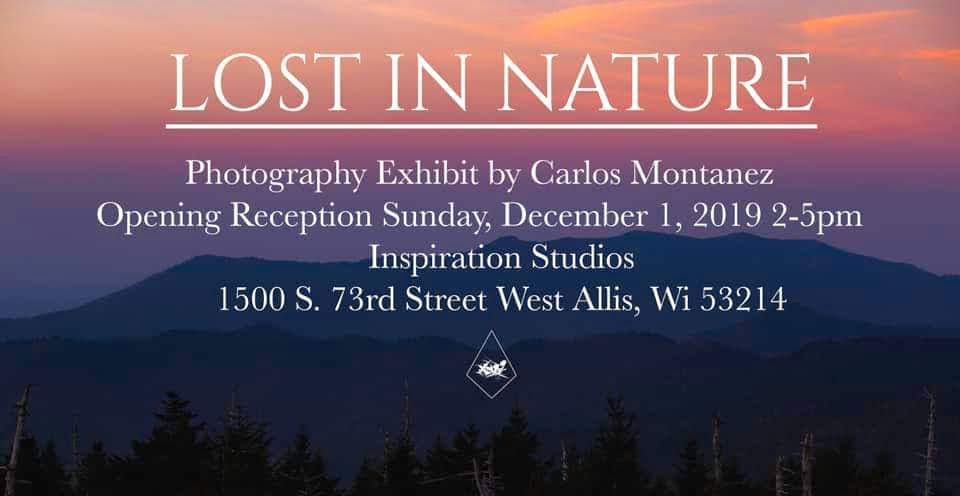 Nov 18th, 2019 by Inspiration Studios
An Opening Reception with the artist will take place Sunday, December 1, 2:00-5:00pm, at the West Allis gallery, located at 1500 S. 73rd Street.