Press Release
Crossroads Collective's second year will see vendor changes, growth plans
Juana Taco will soon bring authentic Mexican and vegetarian options to the food hall.
Juana Taco joins the Collective
Juana Taco will soon bring authentic Mexican and vegetarian options to the food hall. Owners Gregory Kiekcbusch, Frank Sandino, and Head Chef Enrique Morales of Mangos Cafe on VanBuren and Brady Street aim to open the new taco concept at Crossroads Collective mid-December.  Whereas Mangos Café is an award-winning Caribbean concept, Juana Taco will focus on authentic Mexican tacos and sides.
Chef Enrique was born and raised in Toluca, Mexico, and is excited to share his roots with Milwaukee's food enthusiasts.  His menu will include about a dozen different tacos including all-day breakfast tacos and vegetarian/vegan options. It will also showcase their homemade guacamole, elote, horchata, rice, beans, and kid-friendly options.
"We are excited to join Crossroads.  We believe in the vision, the neighborhood, and most important – the taste of authentic Mexican tacos!  See you in December, Foodies!" says Frank Sandino.
Beerline Café, Falafel Guys closing
Beerline Café and Falafel Guys will not be renewing at the food hall. Michael Allen and executive chef Corissa Grundman will continue to focus on the original location at 2076 N Commerce St. Beerline Café cited a lack of demand, while Falafel Guys co-owner Chrissy Stroli cited staffing challenges. Falafel Guys will continue to operate their Thiensville location and food truck.
This means that one stall will be open in December, and Crossroads is seeking a new vendor.
Renewals announced
Heaven's Table BBQ and Scratch ice cream have extended their terms at the Collective. Both concepts have been fan favorites since opening.
A constant state of change 
Crossroads owner Tim Gokhman compares year 1 against the national average of restaurant closings, which is 60%. "Our goal is to beat that, which we've done, and I'm happy with that. But we have also learned a ton from our first year. We did a lot of things right. Some adjustments have been made, like added signage and a coffee bar, and we will continue to evolve focusing on the things that work. I'm extremely excited for the second year," said Gokhman.
Gina Gruenewald, General Manager, who pointed out that "the Food Hall is a low-cost, low-risk launch pad for a current business expanding or a new concept to test the market.  Some of our concepts will find the right fit and extend their lease.  Others will decide that the model or location doesn't work and can move on to try other avenues." Gokhman has also hired Emily Chirillo as the director of operations to bolster the team's marketing and analytics capacity.
Gokhman teased with some potential things to look forward to in 2020. "I hope to see more collaborations. Egg & Flour worked with Heaven's Table to create an astounding dish. I'd like to add affogatos to the bar menu in collaboration with Scratch. In spring, I'm asking the team to think about adding brunch – Frida and SmallPie's menus lend themselves to that. And the idea of oysters of champagne sounds pretty appealing."
The Pharmacy, Crossroads' aptly named bar, could also be operated later on the weekends.
About Crossroads Collective
Crossroads Collective is comprised of eight local owner/operators who only make from-scratch meals, displaying their creativity, energy and authenticity. In addition to our restaurant vendors, Crossroads Collective also feature as full-service bar, coffee program and a spirited (and hidden!) speakeasy. At Crossroads Collective, we celebrate culinary artistry with the community we embrace, while at the same time striving to elevate Milwaukee on the national food scene.
Find out more www.CrossroadsCollectiveMKE.com
Mentioned in This Press Release
Recent Press Releases by Crossroads Collective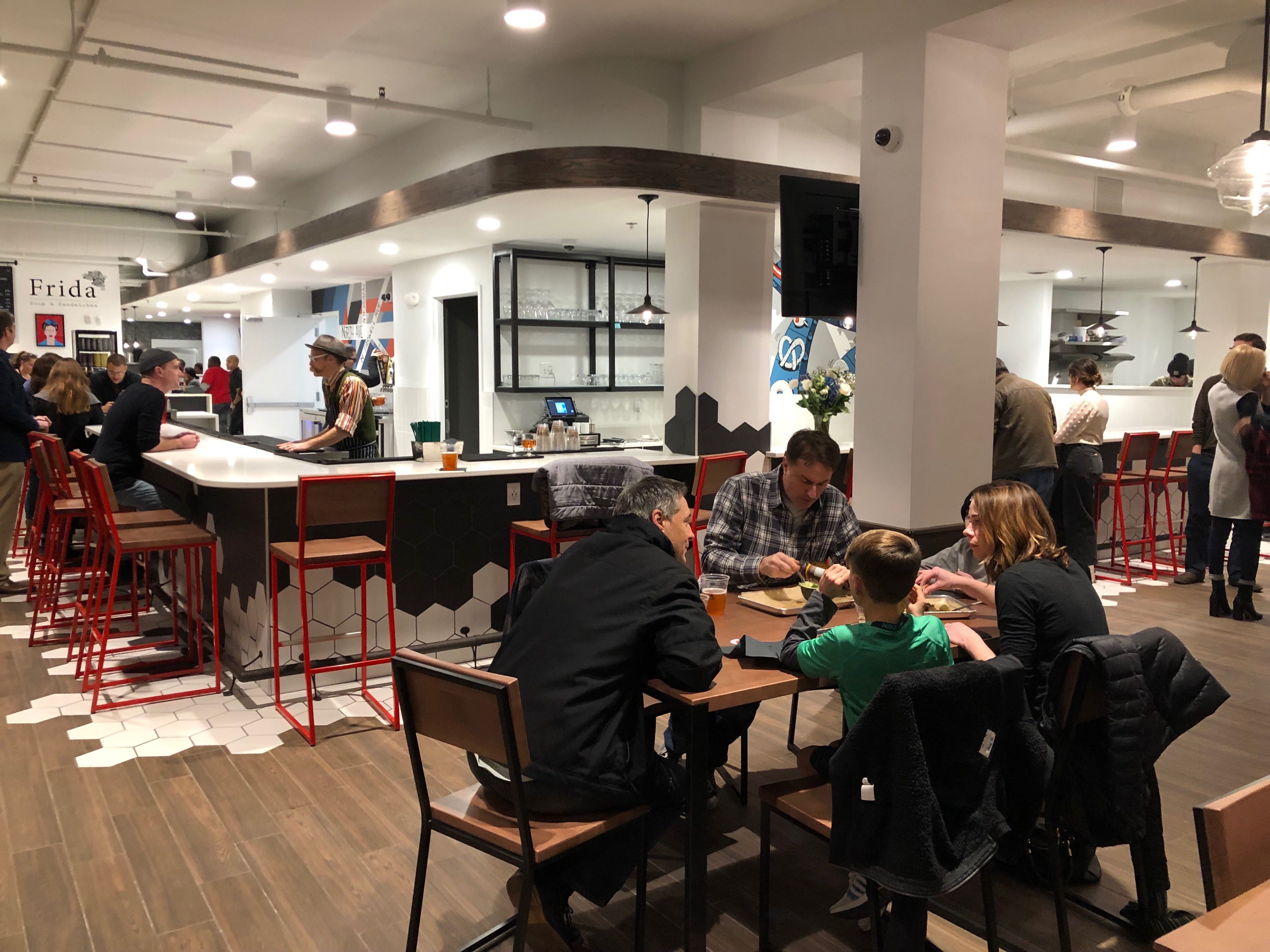 Sep 4th, 2019 by Crossroads Collective
Pie INC's SmallPie, sister café to Honeypie Café, Honeypie Bakeshop, and Palomino, to join Crossroads Collective.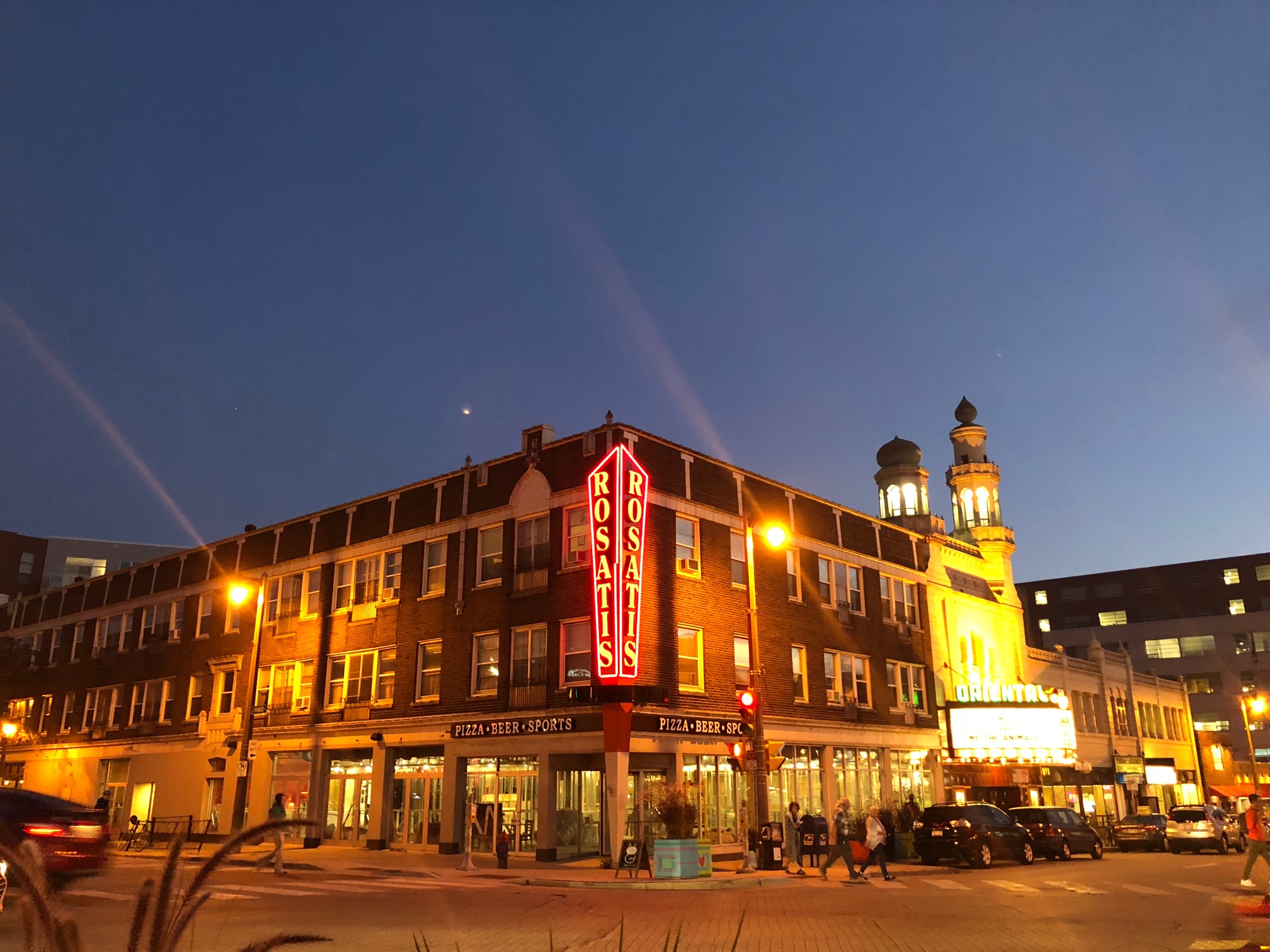 Oct 3rd, 2018 by Crossroads Collective
Unlike larger concepts operated by a single entity, Crossroads Collective's micro-restaurants are operated by the eight individual owners.