Press Release
County Executive Abele Promotes Mary Jo Meyers to Serve as Director of Health and Human Services
Meyers, a 33 year County employee, Will Continue County's Successful Efforts on Collaborative, Community-Based, Trauma-Informed Care
MILWAUKEE – Milwaukee County Executive Chris Abele today announced that Mary Jo Meyers, a values-driven, nationally-recognized expert in the field of community-based mental health care, will be promoted to serve as director of Milwaukee County's Department of Health and Human Services. Meyers, a 33 year Milwaukee County employee, has served as director of Children's Services and Wraparound Milwaukee in the Behavioral Health Division since July of 2015, where she has helped to oversee the launch and implementation of programs such as the County's Mobile Urgent Treatment Team and Trauma Response Team.
Wraparound Milwaukee is a nationally-recognized model of community-based, trauma-informed mental health care that Ms. Meyers helped to design and launch. This model has since been adopted by National Wraparound Initiative.
During her tenure working for Milwaukee County, Meyers has demonstrated a tireless commitment to building strong partnerships with patients and families, stakeholders in the community and in the justice system, and among leaders in all levels of government.
"From disability services to youth justice reform, and everything in between, Milwaukee County's Department of Health and Human Services is leading the charge to implement best practices that will empower safer, healthier lives in our community," County Executive Chris Abele said. "With her deep roots in the community, a strong network of partners, and the support of an effective and engaged workforce, Mary Jo Meyers has the right combination of dedication, integrity, and expertise to keep doing the right thing at DHHS."
"I'd also like to extend my thanks to Jeanne Dorff for her service as interim director of the department as we searched for a permanent director," Abele said.
"I'm thrilled at this opportunity to use my experience and my passion for continuous innovation to serve Milwaukee County in a new way," Mary Jo Meyers said. "We still face challenges to overcoming stigma about mental health care and truly delivering the comprehensive care that Milwaukee County families need and deserve, but we are meeting these challenges head-on every day and are making significant progress in becoming a national model for excellence in all that we do."
During her tenure as director of Children's Services and Wraparound Milwaukee, Ms. Meyers was recognized by the American Public Human Services Association for Outstanding Training Education and Leadership in 2016, and in 2017 received the Best Community-based Program for Youth Involved in the Juvenile Justice System Award from the Office of Wisconsin State Public Defenders. In 2009, Ms. Meyers was recognized with a Best Innovations Award from Harvard University and the Annie E. Casey Foundation.
As a nationally-recognized expert in family engagement and community-based care, Ms. Meyers will remain central to Milwaukee County's ongoing efforts to implement successful, evidence-based reforms to our youth justice system that will improve outcomes for kids and families, and make our communities safer.
Ms. Meyers' appointment to director of the Milwaukee County Department of Health and Human Services is made pursuant to Wisconsin Statute Sec. 59.17(2) and is subject to confirmation by the Milwaukee County Board of Supervisors.
Mentioned in This Press Release
Recent Press Releases by County Executive Chris Abele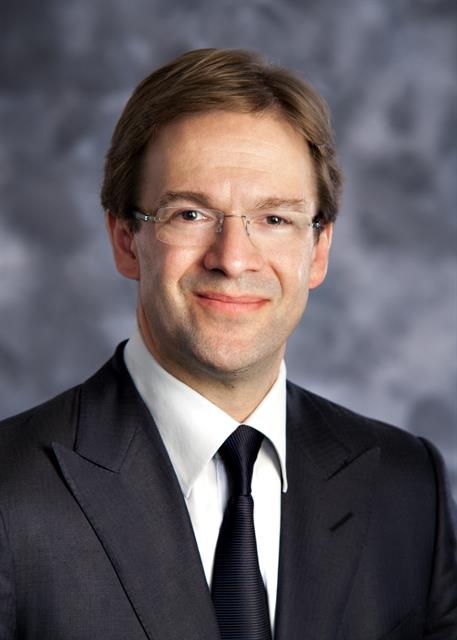 Apr 29th, 2020 by County Executive Chris Abele
Milwaukee County leaders commit to eliminating institutional racism by addressing County polices, practices and power structures through a racial equity lens