Press Release
Council leaders call for removal of last-minute police and fire benefit mandate in state budget
News release from Alds. Michael J. Murphy and Nik Kovac
Calling it "a direct attack on Milwaukee's home rule authority," Common Council President Michael J. Murphy on Thursday called on Governor Scott Walker to use his veto power to remove from the state budget a newly-added provision mandating that the city must offer police and firefighters premium health care benefits.
The Senate passed Amendment 1 to SB 21 on Tuesday night, and the provision in question [Page 608, Lines 1-6, 66.0137 (4t)] would require Milwaukee, and only Milwaukee, to offer a new health benefit option to the city's sworn employees. The Department of Employee Relations estimates that the mandate could cost city taxpayers up to $6 million more a year.
"It's no surprise Republicans in the legislature chose to bury this mandate deep in the budget under cover of night," President Murphy said. "Why would the legislature heap these gifts on the only two unions left in the state that can collectively bargain for themselves? This feels like political payback to unions who consistently support the GOP."
Murphy said Milwaukee has continuously demonstrated financial responsibility in managing its own health care costs, keeping them virtually unchanged for four years running. With nearly 60 percent of the city's annual operating budget spent on police and fire services already and continued property tax levy limits imposed by the state, Finance and Personnel Committee chair Alderman Nik Kovac questioned the rationale behind the mandate.
"How does this policy item, slipped last minute into the budget, create the 'tools' we need to more efficiently run the city?" Kovac said.
Murphy and Kovac said they have formally asked the governor to remove the measure from the budget before he signs it into law.
Mentioned in This Press Release
Recent Press Releases by Ald. Michael Murphy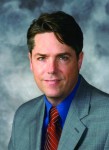 Nov 14th, 2019 by Ald. Michael Murphy
Statement of Alderman Michael J. Murphy November 14, 2019