Press Release
Corey Zetts appointed Acting Executive Director of Menomonee Valley Partners
Laura Bray, who has served as Executive Director of MVP since 2004, was named today as the incoming CEO of BIOforward, Inc.
MILWAUKEE –– The Board of Directors of Menomonee Valley Partners, Inc. today appointed Corey Zetts the Acting Executive Director of Menomonee Valley Partners effective immediately. Zetts has been with Menomonee Valley Partners since 2005, currently serving as the organization's Associate Director. Laura Bray, who has served as Executive Director of MVP since 2004, was named today as the incoming CEO of BIOforward, Inc., the Wisconsin trade association that works to advance Wisconsin's position as a leading life science community. Bray will continue to serve MVP in an advisory capacity until she begins her new position on November 17th.
Corey earned her Master's Degree in Urban and Regional Planning from the University of Wisconsin-Madison. As MVP's Associate Director, Zetts has led diverse projects including real estate development and business recruitment, infrastructure and sustainable design planning, habitat restoration, public art and community engagement. She has been instrumental in the recruitment of new businesses to the Valley, creation of Three Bridges Park, completion of the Hank Aaron State Trail, and establishment of the Menomonee Valley branch of the Urban Ecology Center.
Through the efforts of Menomonee Valley Partners and its many public and private partners, the Valley has undergone an economic and environmental transformation in the last 15 years. In that time, 40 companies have relocated or expanded, 5,000 jobs have been created, 45 acres of park have been developed, and miles of riverbank along the Menomonee River have been restored. A Public Policy Forum report documenting the lessons learned from the Valley will be released on Monday, September 22nd.
While 300 acres of vacant, contaminated land has been successfully redeveloped, there are many similarly challenging properties remaining throughout the 1200-acre Valley. Last year, the City of Milwaukee and Menomonee Valley Partners launched Valley 2.0, a market study and land use plan to engage the community in envisioning the next decade of revitalization and to understand what investments are necessary to continue the Valley's remarkable rate of private sector growth.
"The Valley has been an incredible success to date, but there is much work ahead," said Zetts. "Throughout the Valley, there are 70 acres poised for redevelopment in the heart of the city, and this means significant potential for further job creation, environmental restoration and improved connections to surrounding neighborhoods."
"The Valley's success is the result of bold vision, strong planning, and collaboration across public and private sectors," said Mick Hatch, Menomonee Valley Partners Board President. "Our Board, staff and many collaborators are dedicated to continuing the Valley's transformation under Corey's leadership."
Throughout 2014, the organization has led the Valley 2.0 planning and an organizational strategic planning process. Both will conclude within six months, at which time Menomonee Valley Partners will develop a long-term staffing plan to meet the needs and opportunities in the Valley and surrounding communities.
"There is important work ahead to chart the course for the next series of transformative projects in the Valley," said Laura Bray. "MVP has a great Board and a great staff that will continue to flourish under Corey's leadership. My focus over the next few weeks will be to raise the final 5% of funding to close the Menomonee Valley – From the Ground Up campaign."
From the Ground Up is a comprehensive effort of the Urban Ecology Center and Menomonee Valley Partners in partnership with the State and City that addresses access to jobs, science education, environmental and public health, and neighborhood vitality. Projects have included expanding the Hank Aaron State Trail by six miles, creating Three Bridges Park, the Valley Passage and the Menomonee Valley branch of the Urban Ecology Center. The $25 million campaign has just $1.3 million left to raise.
Mentioned in This Press Release
Recent Press Releases by Menomonee Valley Partners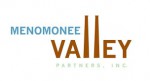 Nov 11th, 2019 by Menomonee Valley Partners
With a lead gift from We Energies, Valley businesses are contributing to provide housing to the homeless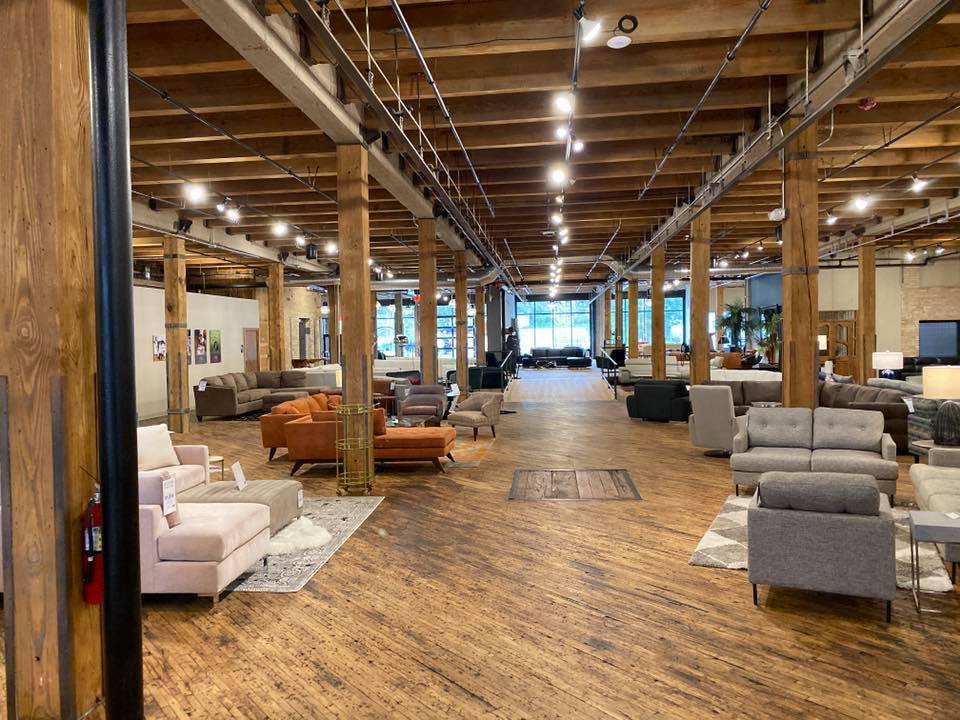 Oct 15th, 2019 by Menomonee Valley Partners
As Joe Bachman, owner of Bachman Furniture, and David Albert, co-owner of neighboring BBC Lighting, got to know each other during the renovation process, the idea hatched to work together.