Press Release
Construction Underway on 'Frame the Square' Project in Milwaukee's Cathedral Square
Streetscaping project will bring needed upgrades to the perimeter of the square; all park amenities will remain open and accessible throughout construction
Milwaukee, WI – Cathedral Square Friends and Milwaukee Downtown, BID #21 are pleased to share that construction has officially commenced on a new streetscaping project to begin the revitalization of one of Milwaukee's most iconic gathering places, Cathedral Square. Dubbed "Frame the Square," the project is focused on the perimeter of the square and is the first phase in a long-term vision to breathe new life and vitality into this historic space.
The Frame the Square project includes:
New curbs, curb ramps and tree wells
New paver sidewalks that will extend fully to the curbs, eliminating the existing unsightly gravel and weeds
The replacement of unhealthy perimeter trees and planting of additional new trees
The addition of benches, waste containers, and bike racks
Special landscape treatment in the two southern corners of the square, including low landscape walls, new plantings, and utility screening
Frame the Square is the culmination of months of design and input from a variety of stakeholders, including Milwaukee County Parks, the City of Milwaukee Department of Public Works, East Town Association and neighborhood residents and business owners. Funding for the project comes from approximately $1.85 million in tax incremental financing available through the City of Milwaukee for infrastructure upgrades within the public right-of-way.
"This project represents the first in what we anticipate will be many steps as we work to revitalize this space and ensure it continues to be a tremendous asset for our community for generations to come," said
Dave Reid
, President of Cathedral Square Friends.
Milwaukee-based JCP Construction is serving as the general contractor for the project, with Prism Technical Service overseeing SBE inclusion and RPP participation in the project's construction. Initial design services were led by the infrastructure firm HNTB, along with the civil/landscape design firm Kapur & Associates. Integris serves as Cathedral Square Friends and Milwaukee Downtown's project representative.
Construction of a new curb along the perimeter of the square is underway. Much of the project is slated for completion by the end of the year with a grand opening coming in spring 2022. The park will remain open and accessible throughout construction, though certain access points may be limited or unavailable as the construction team moves around the perimeter of the square. Wayfinding signage has been installed in and around the square to assist pedestrians and visitors in accessing the square and safely moving through the area.
Cathedral Square Friends continues to bring beautiful hanging flower baskets to the square each summer and has an ongoing fundraising campaign to bring them back once again in 2022.
About Cathedral Square Friends, Inc.
The mission of Cathedral Square Friends is to support, maintain and enhance Cathedral Square as a historic public gathering place. Cathedral Square Friends, Inc. is an IRS approved 501(c)(3) tax-exempt organization. All donations are tax deductible to the extent provided by law. Learn more at www.cathedralsquarefriends.org.
About Milwaukee Downtown, BID #21
Milwaukee Downtown, Business Improvement District #21, is an organization established in 1998 to support the interests of the Downtown Milwaukee business community. Created through private sector leadership, Milwaukee Downtown is a management district organization that oversees 150 square blocks representing approximately 500 property owners in the center of Downtown Milwaukee. The organization funds specific initiatives aimed at creating a clean, safe and friendly Downtown. More info available at www.milwaukeedowntown.com.
Mentioned in This Press Release
Recent Press Releases by Cathedral Square Friends, Inc.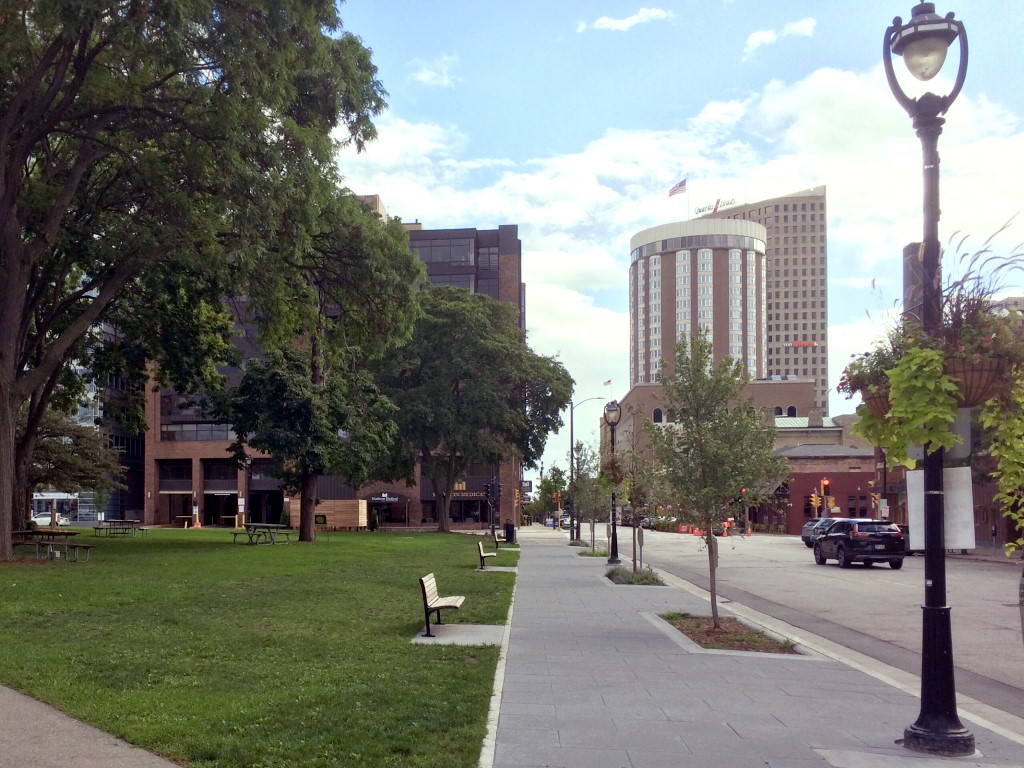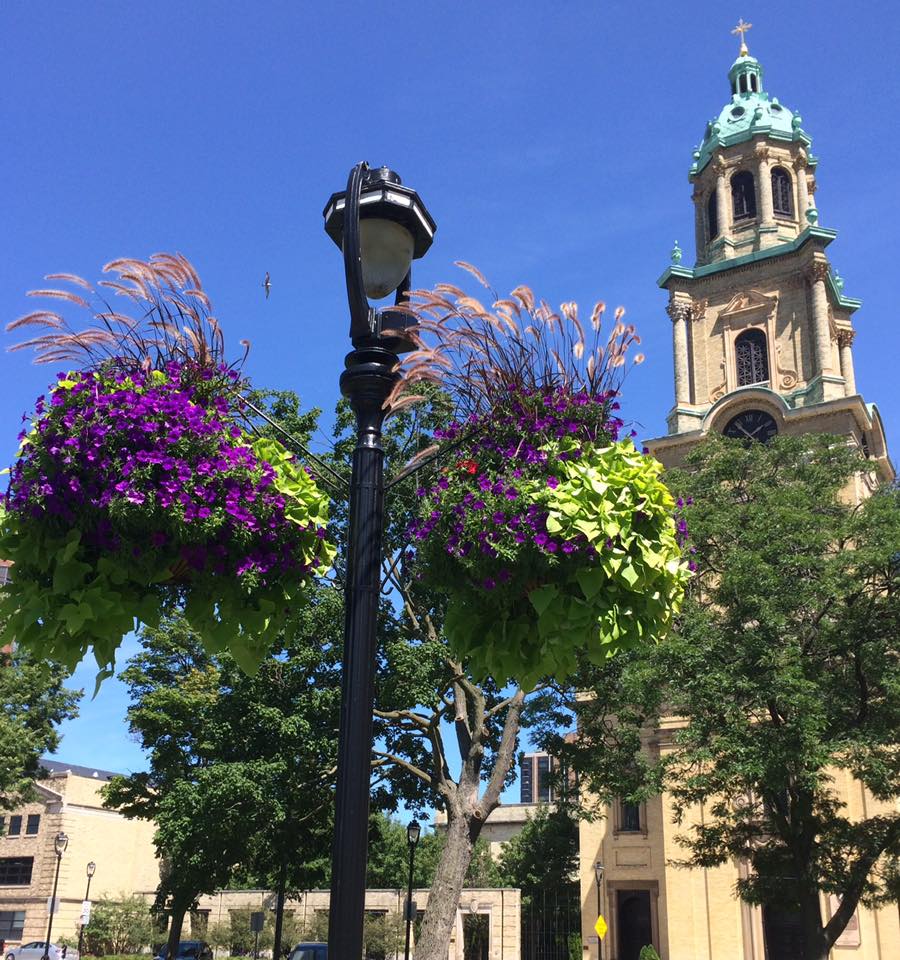 Nov 30th, 2021 by Cathedral Square Friends, Inc.
Big improvements to Cathedral Square are underway today! And with your help the square will be filled with flowers in 2022.
Nov 9th, 2021 by Cathedral Square Friends, Inc.
Streetscaping project will bring needed upgrades to the perimeter of the square; all park amenities will remain open and accessible throughout construction