Press Release
City of Milwaukee New Virtual Night Parking Permits On Sale Beginning December 20
Overnight parkers may buy their 2014 annual or 4-month permits this Friday
City of Milwaukee residents who wish to park their vehicles overnight on City streets can buy their 2014 virtual parking permits beginning Friday, December 20, 2013.
New for 2014: When residents buy the annual or 4-month overnight permit, there will be no physical sticker for their vehicles. Instead, purchasers will receive a confirmation number, and their license plate becomes their permit. Parking enforcement officers will scan the license plates of cars parked overnight on city streets to determine if a valid parking permit has been purchased.
"The City of Milwaukee is looking forward to better serving our overnight parking customers by eliminating the physical overnight parking sticker," said Department of Public Works Commissioner Ghassan Korban. "A virtual permit will help eliminate customer service problems arising from misplaced or stolen permits, plus purchasing them will be easier."
How to purchase a new 2014 virtual night permit:
Purchase online at www.milwaukee.gov/parking. This is the most convenient way to buy your overnight permit – no standing in line to pay in person. As an introductory offer, the $1 online convenience fee is waived when residents buy their permit from December 20 through April 19, 2014. Beginning April 20th, the $1 convenience fee for all new permits will apply.
Purchase at all 7 Milwaukee Police Department district locations
Purchase at all 3 Violation Bureau payment sites
6332 N. Teutonia – Hours: M-F 9-6 SA 8-12 NOON
2980 S. Chase – Hours: M-F 9-6 SA 8-12 NOON
749 W. State St., Room 204J – Hours: M-F 8-5
Mentioned in This Press Release
Recent Press Releases by City of Milwaukee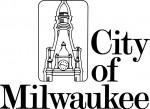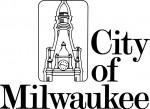 May 18th, 2018 by City of Milwaukee
All Lunch and Learn sessions are held in the first floor conference room of the 809 Building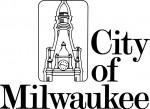 Jan 31st, 2018 by City of Milwaukee
The proposed, future King Drive/ Bronzeville extension of the Milwaukee Streetcar has the potential to connect people to jobs, attract new businesses, bring new housing options, and improve public open spaces.