Press Release
Chip Duncan Screens His Award Winning Film The Soundman at the Charles Allis Art Museum August 30, 2018
Duncan will lead a Q&A following the screening
ilwaukee, WI – August 16, 2018 – The Charles Allis Art Museum, as part of its current exhibition, Inspiring Change: The Photography of Chip Duncan and Mohamed Amin, presents an evening with awarding winning documentarian Chip Duncan, August 30 from 7:00 to 8:30 p.m. Duncan will lead a Q&A following the screening of his international award-winning short film, The Soundman. The film chronicles 35 years of conflicts across Africa through the life of 62-year old soundman Abdul Ramadhan, who witnessed them while working for Mohamed Amin's Nairobi-based Camerapix production company.
About The Soundman
The Sound Man, is a documentary short (27 minutes) about 62-year-old location sound engineer Abdul Ramadhan. After graduating from a local madras in central Nairobi, Abdul learned his craft on the job at Nairobi's Camerapix production company where he's been employed for more than thirty-five years. While working with acclaimed photojournalist Mohamed Amin and others, Abdul recorded the sounds of revolution, civil war, genocide and famine throughout East Africa. Abdul speaks candidly about the tragedies he's witnessed and provides gripping detail about the civil war in Sudan, the genocide in Rwanda, revolution in Somalia and Ethiopia and the current tribal conflicts in Kenya. Abdul has traveled the continent for his work, yet he continues to reside in his boyhood home in Africa's largest slum, Kibera.
About Chip Duncan
Chip Duncan is a filmmaker, author, photographer and President of The Duncan Group, Inc., a documentary production company formed in 1984. Duncan has filmed in more than 40 countries. His documentary television specials and series have won more than 125 national and international awards. Broadcast networks include PBS, HBO, Discovery, TLC, Showtime, Lifetime and Sundance Chanel, among others. Notable productions include the PBS special Landslide: The Presidency of Herbert Hoover, the three-part series The Regan Presidency, A History of Prayer in America, In a Just World – Contraception, Abortion & World Religion, Cost of Freedom – Security, Civil Liberty & The USA Patriot Act, The Magic Never Ends – The Life and Work of C.S. Lewis and the 13-part Discovery Networks series Mystic Lands, among many others.
Duncan has documented health conditions in the Irrawaddy Delta region of Burma, and several carbon-reducing development programs in Ghana for Relief International. He traveled 1800 kilometers of the Afghan countryside documenting the efforts of Save the Children, as well as relief efforts in Darfur Sudan, and was part of the first response to the Haitian earthquake during 2010.
About Inspiring Change: The Photography of Chip Duncan and Mohamed Amin
Featuring the work of internationally recognized author, photographer, and filmmaker Chip Duncan, President of the Milwaukee-based Duncan Entertainment Group Inc., alongside acclaimed African photographer Mohamed Amin(1943–96), a Kenyan photojournalist responsible for exposing Ethiopia's famine crisis globally in the 1980s, the exhibition showcases photography as a catalyst for broad, lasting, impactful change.
Three separate galleries of photographs and documentary videos will guide viewers through Chip Duncan's approach to photographing in the field as well as his view of Africa from the perspective of a writer and filmmaker. Alongside is Mohamed Amin's work, pulled from the vast Camerapix archive now run by his son Salim, which shows images of Africa through the decades, following war, political upheaval, famine, and disaster, seen through the lens of a man dedicated to inciting change through images. This exhibition is the first in the world to show Amin's photography with the public.
The exhibition runs through October 21, 2018. More information is available at charlesallis.org/exhibitions/inspiring-change
About the Charles Allis Arts Museum
Designed by prominent Milwaukee architect Alexander Eschweiler for Charles Allis — the first president of Allis-Chalmers — and his wife Sarah in 1911, this Tudor-style mansion and art collection was built with the purpose of bequeathing it to the public to delight, educate and inspire. The permanent collection features 19th-century French and American paintings, Chinese and Japanese porcelains, Renaissance bronzes, Japanese netsuke, and original furnishings. Curated exhibitions are mounted several times each year along with a variety of other arts programming.
General Museum Information
Location: 1801 N. Prospect Ave., Milwaukee, WI 53202.
Hours: Wednesday, 1 to 5:00 p.m., Thursday 1 to 8:00 p.m., Friday through Sunday, 1 to 5:00 p.m.
Admission: $7/adult, $5/student & senior (62+), free for museum members, children 12 & under and active military. Group tours are available.
For more information, call (414) 271-3656 or visit charlesallis.org.
Mentioned in This Press Release
Recent Press Releases by Charles Allis Art Museum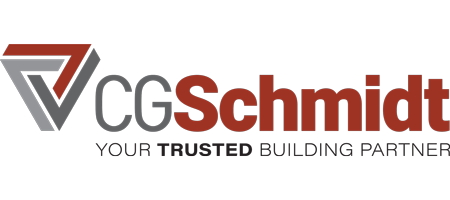 Apr 29th, 2020 by Charles Allis Art Museum
Students invited to submit building and construction questions; new educational videos released weekly