Press Release
Cascio Music Presents 19th Annual Drummerfest on October 12th
This free Milwaukee event is open to the public, boasting live performances and clinical instruction by some of the world's best drummers.
MILWAUKEE, WI (September 30, 2019) – Cascio Music, a musical instrument retailer in New Berlin, WI, will open its doors at 10 a.m. on Saturday, October 12, 2019 for their annual Drummerfest. Since 2001, drummers and music fans alike look forward to the high caliber talent from the featured national recording and touring artists. This free Milwaukee event is open to the public, boasting live performances and clinical instruction by some of the world's best drummers.
The 2019 Drummerfest lineup features Calvin Rodgers (Fred Hammond, R. Kelly, Kirk Franklin), Gerald Heyward (Puff Daddy, Coolio, Beyoncé), and Carter McLean (NYC Jazz Drummer, Lion King on Broadway). The event kicks off at 11:00 a.m. with a special performance by the Milwaukee Bucks Beats drumline.
"We are again pleased to be able to bring world-class drummers to Cascio Music's Drummerfest 2019. This clinic/live performance model has proved to be a great success for attendees of all ages," said Mike Houser, CEO of Cascio Music. "Our goal with Drummerfest has always been to inspire our audience and allow them to interact with some of the best studio and live concert drummers in the world in a very intimate setting."
Drummerfest includes photo and autograph opportunities with the featured drum stars and one-day specials on major drum brands including Pearl, Ludwig, Zildjian, Meinl, DW Drums and Remo. Attendees will also enjoy talking gear and new products with brand representatives. Arrive early for the best possible seating at this Milwaukee drumming event.
About Cascio Music
Cascio Music ranks in the top 20 nationally among musical instrument retailers and is one of the nation's top drum retailers. Starting in 1946, Cascio Music has provided musical instruments and accessories to musicians of all ages, including music educators at over 100,000 schools and universities, and music professionals worldwide.
Cascio Music offers over 100,000 musical products nationwide via catalogs and CascioMusic.com, and locally at their SuperStore in New Berlin, Wisconsin. Cascio Music's retail location also offers private music lessons, free educational clinics, instrument rentals, musical instrument and electronic repair. Under the ARU Music group of brands, Cascio Music designs, markets and manufactures proprietary musical instruments brands Union Drums, Archer Guitars, Ravel Band Instruments and Melokia Ukuleles, supplying major eCommerce retailers and schools worldwide. Connect with Cascio Music on Facebook and on Twitter.
Mentioned in This Press Release
Recent Press Releases by Cascio Interstate Music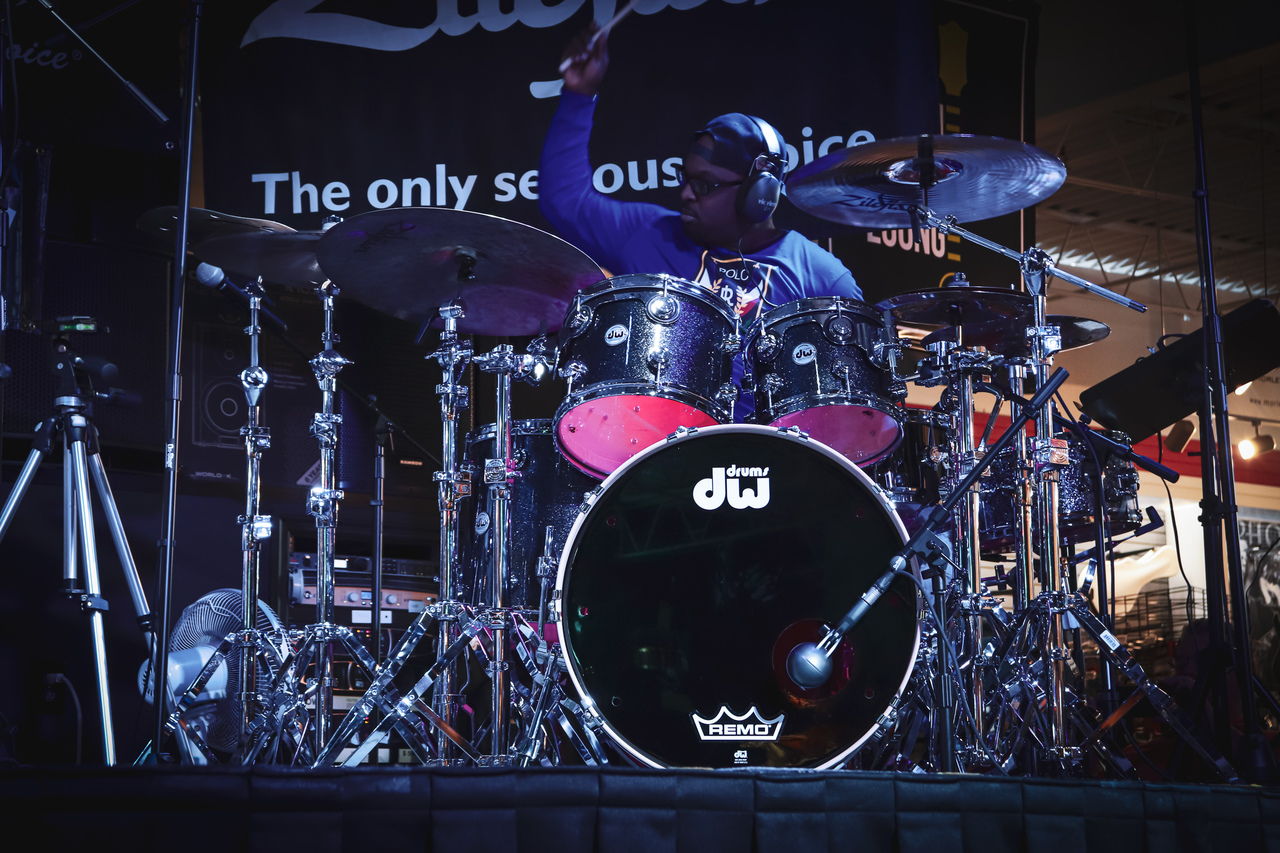 Oct 22nd, 2019 by Cascio Interstate Music
This annual free drum event offers live performances and clinical instruction, giving fans and drummers exclusive access to some of the world's best drummers.