Press Release
Café Bavaria to Remain Open in Tosa Village Through Holiday Season
The Buckatabon still on track to open early 2020.
Wauwatosa, WI – October 16, 2019 – The Lowlands Group today announced that it plans to keep Café Bavaria open through the holiday season. The group had previously announced plans to close to the public in November—remaining available for private dining events through the end of the year—but in response to feedback from guests and the local community has decided to keep the café open through the end of the year. The new restaurant, The Buckatabon, will open in early 2020.
"The Village of Wauwatosa is a magical place during the holiday season," said Dan Herwig, director of brand and marketing at Lowlands Group. "We realized that while we're transitioning our concept, we have the opportunity to stay open a bit longer for guests who are looking for a place to gather with friends and family, and those who may want to experience Café Bavaria one last time with some Schweinshaxe and a toast with a boot."
Service at Café Bavaria will continue through the end of the year with regular hours—including lunch, dinner and weekend brunch. The last day of service will be a New Year's Day brunch blowout, with some fun send-off surprises planned for guests.
"One of the most surprising things we've been asked is what we're going to do with all of the decor at Café Bavaria," said Herwig. "As a response, we've just started planning a simple auction shortly after we close so that people will have a chance to take a piece of Bavaria home with them."
Persons interested in the auction are being encouraged to join the group's email newsletter to be notified of the date. A sign-up form can be found at: lowlandsgroup.com/lowlander.
Timing for the opening of The Buckatabon is still on track for early 2020. The group will use an offsite kitchen to test and finalize the menu.
"The other thing we have been asked repeatedly since the initial announcement is where the name for the new concept, 'Buckatabon' comes from," said Herwig. "It's named after a pair of lakes north of Eagle River that we have a strong connection with. That, and we wanted to continue our long tradition of naming our places with weird, hard-to-pronounce names like Benelux and Centraal."
Announced in August of this year, The Buckatabon (rhymes with "chuck a robin") will be replacing Café Bavaria after an extensive interior remodeling scheduled to take place in January. Minor exterior rehab work—including painting—has already begun so that it is completed before winter arrives.
"We're in the throes of finalizing the design of the new space right now, and we think people are going to be really surprised by the planned transformation," says Herwig. "We're not simply applying a 'Northwoods pastiche' to the place, rather we're trying to fully capture what it is that truly makes a unique Wisconsin dining experience—and then apply our approach to it. It's not just the space, it's the menus, the service model, the staff, everything."
The group is targeting opening The Buckatabon in February of 2020. For up-to-date information, visit thebuckatabon.com. Café Bavaria will continue to operate as normal throughout the end of the year, closing to the public after Jan. 1. For information about private events or holiday parties call 414.627.2789 or visit cafebavaria.com.
About Lowlands Group
Lowlands Group owns and operates eight grand cafés in Wisconsin including Café Benelux, Café Bavaria, and Centraal Grand Café & Tappery, as well as five Café Hollanders located on Downer Avenue, the Village in Wauwatosa, Hilldale in Madison, Mequon, and Brookfield. Its European-inspired grand cafés feature from-scratch cooking and impressive, globally-reaching beverage programs. The company prides itself in its passion for cycling, bringing neighborhoods together and giving back to the community. More information can be found at lowlandsgroup.com.
The group also operates the Lowlands Brewing Collaborative; a celebration of beer culture that brings the world's best brewers together to create unique beers available exclusively at the Lowlands Grand Cafés. Learn more at lowlandsbrewing.com.
Mentioned in This Press Release
Recent Press Releases by Lowlands Group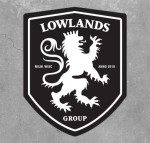 Oct 24th, 2019 by Lowlands Group
Both a continued collaboration with Belgium's Brouwerij Van Steenberge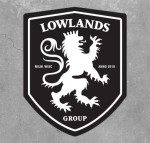 Oct 16th, 2019 by Lowlands Group
The Buckatabon still on track to open early 2020.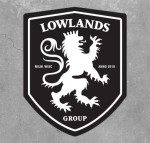 Sep 23rd, 2019 by Lowlands Group
Belgium's Bosteels Brewery to launch first new beer since 2002 on rooftop of Café Benelux