Press Release
Byzantium [the Fallen Empire] Fashion Show by Silversärk at Hot Water Wherehouse 27 March
Local fashionista Silversärk unveils her 2015 spring and summer collection.
Silversärk
unveils her 2015 spring and summer collection with fashion show "Byzantium [the Fallen Empire]" at Milwaukee's Hot Water Wherehouse in what promises to be a truly visceral experience on 27 March.
Featuring ensembles inspired by the ornate fashions of the Byzantine Empire (the capital city of which was originally called Byzantium, later renamed Constantinople), this sojourn to the era that extended from the 5th to the 15th century will abstractly relate the magnificent, tragic, and marvelous history of the period. Silversärk's signature garments use fabrics including custom digitally-printed silky faille, embossed vinyl, lace, and embroidered Dupioni and are embellished with the likes of chainette fringe, venise lace, and mylar braid, among other ornamentation. Deborah Olson, Milliner Extraordinaire has created unique headpieces for the event, including a headband-styled tiara made out of heavy gold lace tipped with dyed ostrich tips and a helmet-styled harness designed to complement the bodice harness of a dress, Byzantine-inspired crowns, a highly- stylized plague mask with red jeweled tears, and halo-inspired pieces. Locals Joan Junghans of Muses Jewelry and Alex Braun of Rough Diamond Jewelry have also created one-of-a-kind adornments for the event, the latter of which is a stainless steel welded piece.
Opening the night will be Madison-based spoken word artist Nathan J. Reid with a piece written for the event that will highlight specific points from Byzantium's timeline that are alluded to or represented by Silversärk's creations. Drawing on his considerable performance experience (having been involved in theatre in various capacities for ten years), Nathan's words will set the tone for the show as well as add a new perspective on what is in store for the audience.
Helping to set the mood, local
DJ Dave UV
(known for his skills that are currently showcased at Studio 200) will be filling the airwaves with a mixture of electronic music of ambient and industrial styles selected by himself and Silversärk.
Silent auction items, provided by local artists and businesses, will include paintings by Eric Gerke, Kayla Brooks, Miranda Petroviak, and others; laser-cut wood items by Shane Thelen of Liquid Crescent Designs; a couture headpiece from Deborah Olson; a one-of-a-kind jewelry piece created from vintage components by Muses Jewelry; candles and soap provided by Milwaukee Candles and Apothecary; a gift certificate from Honeypie; handmade Steampunk-style adornments created by Jim Best; handmade fashion accessories; and other unique treats. Proceeds from the auction will benefit Autism Solution Pieces, a volunteer-based organization that works to empower families and individuals affected by autism spectrum disorders by providing support and peer group meetings, educational conferences, fundraising events, and community outings for autistic individuals.
A limited number of VIP Perks tickets, which include early admission, seating along the runway, an exclusive Silversärk swag bag with numerous related goodies, and pre-show hors d'oeuvres are available for $30 at https://squareup.com/market/silversark/silversark-presents-byzantium-the-fallen-empire ; and general admission tickets at a cost of $15 in advance at http://www.eventbrite.com/e/silversark-presents-byzantium-the-fallen-empire-tickets-14828812377 or $20 at the door. All levels are also available in advance in person at Hummingbirch at 3205 S. Howell Avenue, Bay View 53207.
The Hot Water Wherehouse is located at 818 S Water Street in Milwaukee. Parking is free for attendees. Doors open at 8 p.m. for VIPs and 8:30 for the general public.
Byzantium [the Fallen Empire] Fashion Show Gallery
Mentioned in This Press Release
Recent Press Releases by Silversärk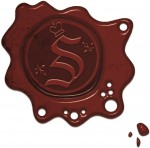 Jan 2nd, 2018 by Silversärk
Designer and owner of Silversärk, Stephanie Schultz, will take attendees on a sociological examination of vampire lore and mythology throughout the ages in her riveting new show.
Local fashionista