Press Release
Black Box Fund Launches Jazz at Noon-Milwaukee Podcast Series in Celebration of '414 Day'
Select performances from the first year of Milwaukee's version of iconic 'Jazz at Noon' Series Arrive Online Starting on Tuesday, April 14
MILWAUKEE, Wis. (April 13, 2020) – In celebration of "414 Day" and in the effort to provide some good news and music amid the COVID-19 "Safer at Home" order, local arts and entertainment supporter Black Box Fund is launching a new series of podcasts featuring performances from Milwaukee's version of Jazz At Noon.
Hosted by well-known Milwaukee musician and music teacher Don Linke, this series of podcasts presents highlights from the weekly series of free lunch-hour live performances that have taken place every Monday at Noon in various Third Ward locations over the past 14 months, with their current home being in the Skylight Bistro at the Broadway Theatre Center.
"Unfortunately, during the current "Safer at Home" order, we've had to temporarily suspend the live performances, but with nearly 50 great musicians featured during Jazz at Noon over the course of the past year, there is a bounty of talent and great music we can share with you virtually, via this podcast," said Deb Kern, Black Box Fund founder.
The first of four 30-minute podcasts
is now available to stream or download via the Black Box Fund website and features original music from the
Don Linke Trio
, recorded live, on Jan. 6 of this year. Other episodes will be added every Monday at Noon throughout April.
"The inaugural episode will feature one of my favorite groups," joked Linke. "The songs are all original material and feature Victor Campbell on drums, Todd Richards on bass and yours truly, on guitar. I think people will enjoy it."
Additional performances from the first year-plus of the Jazz at Noon series will be featured in subsequent podcasts, posted to the Black Box Fund at Noon each Monday in April for download or streaming.
"Black Box Fund is a fantastic non-profit organization that believes that art can be a positive unifying force to connect community," said Linke. "They've underwritten Jazz At Noon from the very beginning and their ongoing support of public art, music and performance is a great thing for Milwaukee. This podcast is a natural step during this challenging period, and we hope it provides listeners a jazzy break during this stressful time."
Recent Press Releases by Black Box Fund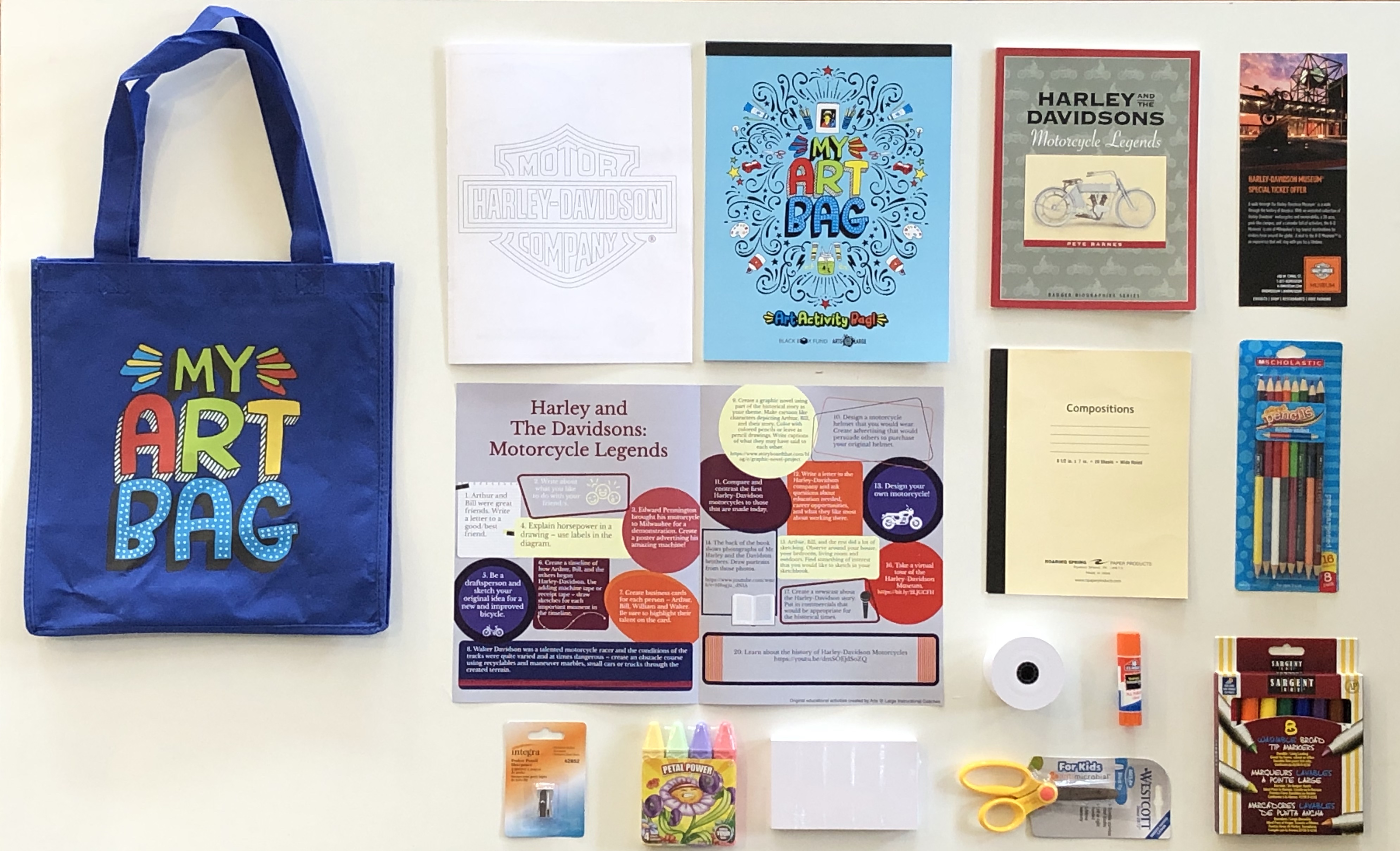 May 26th, 2020 by Black Box Fund
Project Provides FREE Art Supplies and Literacy-Based Curriculum for 1,000 At-Risk Children
Apr 13th, 2020 by Black Box Fund
Select performances from the first year of Milwaukee's version of iconic 'Jazz at Noon' Series Arrive Online Starting on Tuesday, April 14

Jun 27th, 2019 by Black Box Fund
Replica of the moon to be suspended in Catalano Square during three-day pop-up festival