Press Release
Baldwin, Democrats Unveil New Report Detailing How Trump Administration Mismanaged Payments to Farmers for Trade Damages
New data shows how payments create deep inequities, benefiting farms that have experienced less trade damage
WASHINGTON, D.C. – U.S. Senator Tammy Baldwin today joined a group of Senate Democrats, led by U.S. Senator Debbie Stabenow (D-MI) and Senate Democratic Leader Chuck Schumer (D-NY), in releasing a new report detailing how the Trump administration is picking winners and losers in their attempt to aid farmers affected by President Trump's turbulent trade agenda. The data shows that in the wake of the trade uncertainty created by the President's actions, the $25 billion in mitigation payments to help farmers has been distributed unevenly across the country, benefitting some regions more than others.
Specifically, the new report outlines that while farmers are in dire need of assistance, the administration's Market Facilitation Program (MFP) has treated farmers unfairly by, among other things, sending 95% of the top payment rates to southern farmers, who have been harmed less than other regions, and helping farms owned by billionaires as well as foreign-owned companies, including awarding $90 million in purchase contracts to a Brazilian company. In light of the report's findings, the Senators also sent a letter to Agriculture Secretary Sonny Perdue, urging the U.S. Department of Agriculture (USDA) to improve its trade assistance program to better support small farmers and pursue a focused trade policy to rebuild the markets American farmers have lost.
"Farmers in Wisconsin, the Midwest, and across the country have faced enormous challenges because of the impacts of the trade wars and the resulting retaliatory tariffs that have targeted agriculture products. Dairy farmers have been hit particularly hard by retaliatory tariffs and in Wisconsin, we've lost more than 1,800 dairy farms since President Trump took office," said Senator Baldwin. "We should respect their hard work and contributions to the economy by directing aid in a way that most benefits our American farmers and family businesses who need it, not billionaires from other countries or big, wealthy farms."
Over the past two years, President Trump has pursued a chaotic approach to trade that has created unprecedented uncertainty for American agriculture. While farmers are in dire need of assistance, according to an analysis of USDA data, the administration's Market Facilitation Program (MFP) has treated farmers unfairly by:
Picking Winners and Losers between Regions and Crops:
95% of top payment rates have gone to southern farmers, who have been harmed less than other regions
Helping Wealthy Farms and Foreign Companies Instead of Small Farms:
Payments made to billionaires and foreign-owned companies, including $90 million to JBS, a Brazilian company
Failing to Recover Market Access:
No long-term investment or plan for rebuilding markets
While farmers in the Midwest and Northern Plains have been affected the most, Southern farmers have received the highest payment rates. Looking at the first round of 2019 MFP payments per acre, the five top states are in the South. Additionally, the USDA trade assistance does nothing to target assistance to small and medium-sized farms that are most vulnerable to trade damage. The report also raises concerns that the administration lacks a long-term strategy to rebuild the markets they have lost. Highlights from the report include:
Since President Trump took office, Wisconsin has lost more than 1,800 dairy farms. Dairy farmers have faced a storm of challenges in recent years, but unfortunately under this program, dairy farmers were paid based on production history that is between 6 and 8 years old and may not reflect current circumstances. For many Wisconsin farms, this old data means their payment will be smaller than it should be.
Farmers in Georgia have already received over $50 per acre in the first round of 2019 payments, while farmers in 34 other states received $25 per acre or less, including Wisconsin.
Both cotton farmers and soybean farmers received payments for the 2018 crop, despite the fact that cotton prices have increased while soybean prices have decreased.
The Trump administration ignores any trade damage not related to its own chaotic trade actions and largely shuts out specialty crops and forestry from direct assistance.
Instead of taking steps to support small and beginning operations, USDA doubled the payment limit for row crops payments from $125,000 to $250,000. This change will concentrate payments even more in the large complicated farming conglomerates.
In the bipartisan 2018 Farm Bill, Congress provided balanced support to help farmers manage market instability across the country and provided permanent support for USDA export market development programs. The Senators raised concerns that the administration's policy upends this careful compromise, replaces income from markets with government payments, creates vast inequities, and does not address the actual trade damage to farmers who have been hit the hardest.
In May of this year, after reports that $62 million in U.S. taxpayer-funded aid meant for American farmers was given to a company owned by two Brazilian billionaires, Senator Baldwin demanded answers from President Trump about the administration's trade aid payments.
In addition to Baldwin, Schumer and Stabenow, 12 Senators signed the letter to Perdue urging him to correct the inequities in the trade assistance payments including Dick Durbin (D-IL), Tina Smith (D-MN), Patrick  Leahy (D-VT), Gary Peters (D-MI), Tammy Duckworth (D-IL), Robert Casey (D-PA), Sherrod Brown (D-OH), Patty Murray (D-WA), Kirsten Gillibrand (D-NY), Kamala Harris (D-CA), Amy Klobuchar (D-MN) and Jeff Merkley (D-OR).
The full report is available here. The full letter is available here.
Mentioned in This Press Release
Recent Press Releases by U.S. Sen. Tammy Baldwin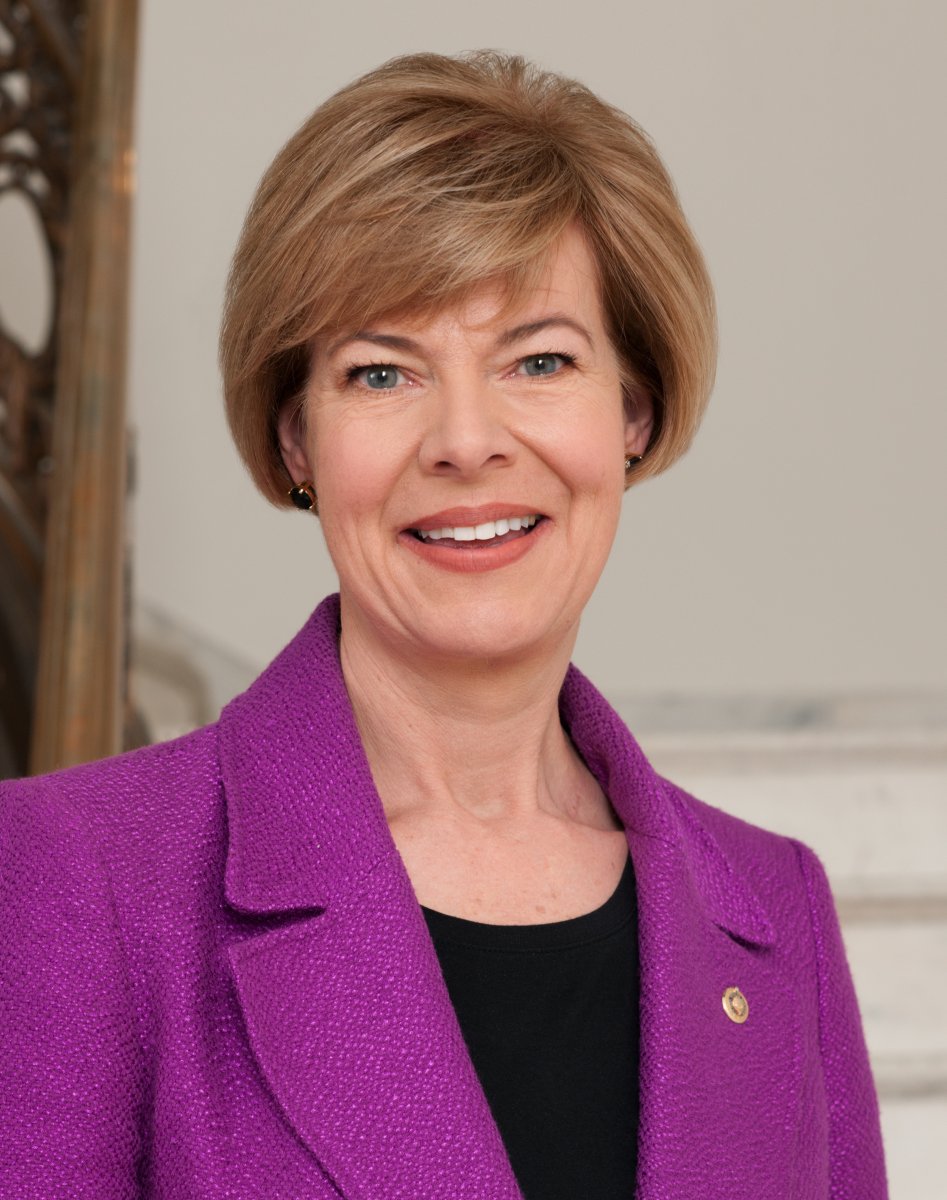 Mar 30th, 2023 by U.S. Sen. Tammy Baldwin
Legislation would help create a warm handoff for those leaving incarceration and get them health care coverage, including mental health services and substance use disorder treatment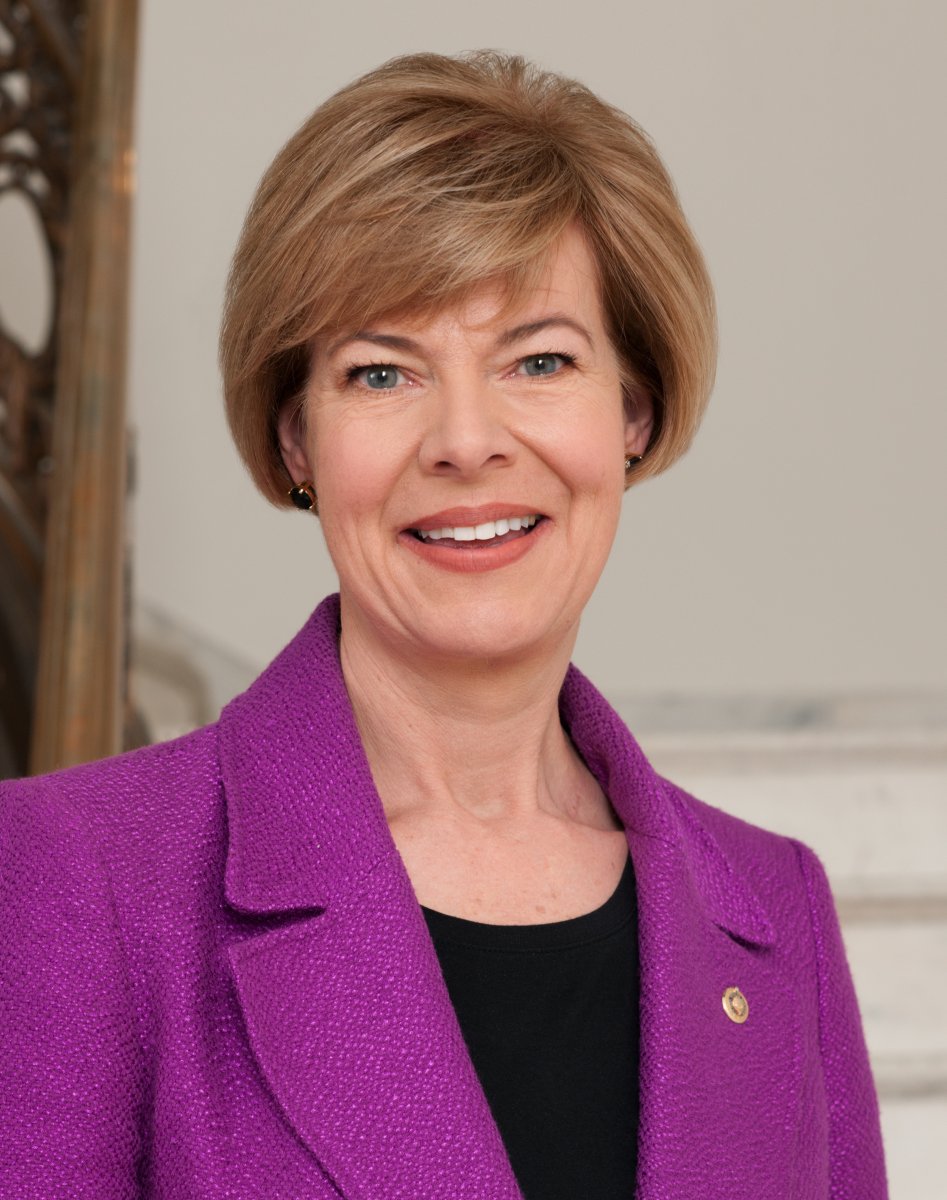 Mar 29th, 2023 by U.S. Sen. Tammy Baldwin
Baldwin recently led bipartisan group urging big drug manufacturers to apply for over-the-counter status for overdose reversal drugs