Press Release
Baccanera Wine Bar Coming to the East Side
The expected opening will be the first week of October, 2018.
Milwaukee, WI September 7. 2018 – There is a new wine bar concept coming to North Avenue in
Milwaukee.
Taylor Layton, a former Milwaukee Wave player and currently an historian specializing in digital archiving of Italian ruins, announced that Baccanera Wine will be opening at the corner of Oakland and North Avenue, the former home of The Eastsider. Working since February, Taylor and his partner Alex Sperry, of Echo Group LLC, oversaw a complete overhaul and revamping of the property, including adding a patio. The expected opening will be the first week of October, 2018.
"Education for beginning wine drinkers is really important to foster a lifelong appreciation for different varieties of wine. We want to teach and interact with our customers on a daily basis and consistently educate them so they can gradually build a portfolio of sorts for themselves as to what wines they enjoy."
Layton said.
He continued, "We are in the process of building an interactive website and an app, so that people can check out the wines, learn terminology and history, and formulate questions for our staff. Then, when they come in, we'll have a good starting point; we can answer questions, and together discover what wines the customer likes and dislikes, and why, and how their tastes change depending on what they eat, as they age, and other factors. The dialogue will start outside Baccanera, and finish inside. It's a fascinating journey, and I think people will love to learn about wine in a place that's unintimidating and also very fun."
Baccanera will have on-staff sommeliers and will feature several types of wine, with an emphasis on Italian wines, as well as wines from other parts of the world. Top-notch bartenders will create craft cocktails, and there will also be a few local beer selections on the menu. They will offer a robust selection of cheeses and charcuterie boards, featuring Sartori cheeses and Volpi Meats.
Baccanera plans to have sporting event gatherings and wine tasting classes, as well as lectures from guest speakers. Layton also said that the bar will be open for soccer/futbol matches from around the world, Formula 1 car racing, horse racing, tennis, golf, and other events that are difficult to find at a bar or from a basic cable package.
"We want everyone to talk, relax, and enjoy themselves while learning about – and drinking! – wine."
Baccanera Wine is located at 1732 E. North Avenue.
Construction Photos
Designs
Mentioned in This Press Release
Recent Press Releases by Press Release Sep 1st, 2021 by Press Release
Florentine Opera, Marcus Performing Arts Center, Milwaukee Ballet, Milwaukee Repertory Theater and Milwaukee Symphony Orchestra among organizations announcing COVID audience screening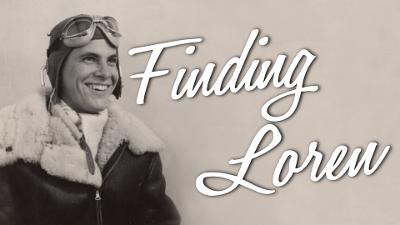 Aug 26th, 2021 by Press Release
Documentary By Milwaukee Producer / Director Premiers Sept. 25 at Bradley Symphony Center