Press Release
Austin Martin Named General Manager of Bayshore Town Center, Glendale, W.I.
Mr. Martin has nearly a decade of experience in managing and growing world-class assets.
NEW YORK, NY – March 2, 2017 — Olshan Properties, one of the country's leading private owners, developers and managers of commercial real estate, today announced that Austin R. Martin has been named General Manager of Glendale's Bayshore Town Center.
With a decorated tenure as a retail property manager at several Simon Property Group malls nationwide, Mr. Martin has nearly a decade of experience in managing and growing world-class assets. His previous professional accomplishments include negotiating millions of dollars-worth of unbudgeted lease-up revenue, managing the major retail components of some of the world's largest mixed-use developments, accelerating asset growth by repositioning and managing full-scale asset redevelopments, overseeing the daily operations of international retailers, and mentoring some of the industry's most distinguished professionals.
"Austin's depth of knowledge and strategic approach to property management makes him the perfect choice for managing Bayshore Town Center," said
Andrea Olshan
, CEO of Olshan Properties. "Austin's fresh perspective and terrific insights have driven him to success in the business, and we know that he will play a pivotal role in the continued success of our award-winning center."
"I am thrilled to return to my Midwestern roots by joining the team at Bayshore Town Center, one of the region's premier mixed-use   destinations," said Mr. Martin, General Manager of Bayshore Town Center. "I look forward to driving the long-term growth of Bayshore Town Center, and using my expertise to widen its competitive edge in the Glendale market."
Mr. Martin is a graduate of Quincy University in Illinois, where he received a Bachelor of Science in Finance. Over the course of his professional career, he has been the recipient of several industry awards, among them: First General Manager to Execute Multi-Mall National Deals and Simon Youth Foundation's 15th Year Founders Award in 2013, as well as Best of the Best General Managers Worldwide award in 2015.
About Bayshore Town Center
The Bayshore Town Center, owned and operated by Olshan Properties, is a mixed-use town center located in Glendale, Wisconsin. Originally constructed in 1954 and converted into an enclosed mall in 1974, Olshan Properties fully redeveloped Bayshore in 2006. The 45-acre, 1.3 million-square-foot complex features an eclectic mix of retail, dining, entertainment, office and residential uses all woven together by Bayshore's signature gathering spaces where visitors and community members shop, gather, relax and have fun. The center currently includes 215,469 square-feet of office space, 113 residential apartments and nearly one million-square-feet of retail and restaurant space with key anchors including Barnes & Noble, Boston Store, and Kohls. Bayshore Town Center is a desirable address and an exciting, convenient place to "live, work, and play" that draws millions of visitors annually. For more information visit www.bayshoretowncenter.com
About Olshan Properties
Olshan Properties is a privately owned real estate firm specialized in the development, acquisition, leasing and management of commercial real estate for more than 55 years.  The close integration of investment and operating capabilities has given Olshan Properties a reputation as one of the leading private owner/operators of commercial real estate in the country.
Olshan Properties currently owns and/or manages, individually or with its affiliated companies, a diverse portfolio of commercial properties including Retail, Hotel, Office, and Residential in eleven states.   For more information, click here.
Mentioned in This Press Release
Recent Press Releases by Olshan Properties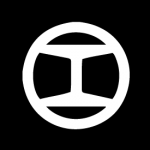 May 22nd, 2017 by Olshan Properties
Olshan Properties Takes Home Multiple MAXI Awards During RECon 2017