Press Release
Audit of Gov. Walker's Jobs Agency Confirms Worst Fears
WEDC fails as Wisconsin ranks last in Midwest for Job Growth
Today, the non-partisan Legislative Audit Bureau released a scathing audit of the Wisconsin Economic Development Corporation, showing gross negligence, willful ignorance of the law and misappropriation of taxpayer funds by Governor Walker's signature economic development agency.
From July 2011 to June 2012, WEDC administered 30 economic development programs that authorized bonding or awarded grants, loans and tax credits totaling $500 million to businesses and individuals.  After an extensive review of the quasi-public agency, state auditors found that WEDC violated state statutes by failing to have sufficient policies to administer these programs effectively.  As a result, WEDC made some financial awards to ineligible recipients, ineligible projects and for amounts greater than policies allowed.  Moreover, WEDC failed to establish goals or expected results for its programs, monitor contractually required performance by award recipients or report results to the public, again in violation of state statutes.
The two Democratic Assembly members on the Joint Legislative Audit Committee had strong words for Republicans and Gov. Walker who set this agency up – over Democratic objections – with no clear plan, no strong leadership and no meaningful board involvement or oversight.
Said Rep. Jon Richards (D-Milwaukee): "WEDC's incompetence and mismanagement of over a half billion dollars in job creation funds helps explain why Wisconsin is dead last in the Midwest in job growth.   The lack of oversight and accountability reeks of the worst abuses of the big banks and Wall Street firms that led to the financial meltdown.  From staff failing to enforce more than half its contracts to WEDC leadership failing to set goals for one-third of its programs, it is clear that WEDC is a mess.   Governor Walker and his allies in the legislature have stalled and backpedaled at every chance to rein in this runaway agency—even after they learned that it had lost track of $12 million in loan payments.   I will be introducing several transparency and accountability measures for WEDC and other economic development programs shortly.  I call on Governor Walker and the legislature to pass these needed reforms quickly."
Said Rep. Melissa Sargent (D-Madison): "What this audit shows is failure after failure by WEDC.  In fact, there are so many failures, it's hard to pin point one thing that caused such an unmitigated disaster.  Whether it was incompetence or pure indifference to the taxpayers of Wisconsin, this audit is clear and concise evidence that WEDC needs immediate, strict oversight.  This report highlights a complete lack of accountability with almost zero policies or procedures in place for our tax dollars that were given out in loans, grants, and other economic development program.  In addition, there is evidence of impropriety due to the fact that no employee policies for purchases and acceptance of gifts were in place.  It is our job as state legislators to provide a path toward corrective action immediately."
Mentioned in This Press Release
Recent Press Releases by Jon Richards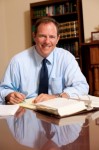 Apr 2nd, 2014 by Jon Richards
A bill to partially restore a $445,000 cut to the Milwaukee Police Department's gunshot sensor program is headed to Gov. Scott Walker's desk.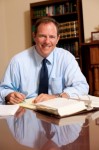 Jan 16th, 2014 by Jon Richards
Rep. Jon Richards released the following statement in support of a proposal announced today to provide $175,000 in state funds for the Milwaukee Police Department's ShotSpotter Program.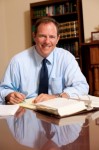 Jan 7th, 2014 by Jon Richards
Today, Rep. Jon Richards (D-Milwaukee) reaffirmed his call for a public hearing and passage of his bill to require criminal background checks for all firearms transactions in Wisconsin.