Press Release
Attorney Dan Adams Announces Candidacy for 19th Assembly District
Emphasizes Results over Partisanship; Knowledge Economy
Former prosecutor Dan Adams has announced his candidacy for Wisconsin's 19th Assembly District today.
Adams states his focus will be moving beyond partisan politics and gridlock to achieve results for Milwaukee.
"As Milwaukee moves forward into a knowledge economy, we need results-oriented leaders who have a vision beyond fighting incessant partisan battles."
"As a prosecutor, I worked hard to make the right decisions for our community, without regard to special interests," said Adams. "I'll bring the same diligent, reasoned, and respectful approach to serving the people of the 19th District."
"The opportunity to make Milwaukee a global center for innovation and development is tremendous given the powerful combination of strong business leadership, entrepreneurial talent, and committed environmental stewardship present in the 19th District. The District contains Wisconsin's major economic engine, the Downtown and Third Ward, as well as the shores of its environmental jewel, Lake Michigan. I'll work hard to push the State to help Milwaukee foster a strong and sustainable economic future."
Adams lives in Milwaukee's Murray Hill neighborhood with his wife Gabrielle, who is also an attorney. The couple are restoring a historic home in the neighborhood. Both are graduates of UW-Madison Law School. Dan is the son of Jeffrey, an economist, and Judith, a social worker.
For more information about Dan and his campaign, please visit www.adamsforassembly.com.
Authorized and Paid for by Adams for Assembly, Sue Zuelke, Treasurer
Mentioned in This Press Release
Recent Press Releases by Dan Adams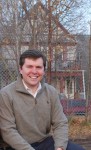 Jul 18th, 2014 by Dan Adams
The newly appointed Milwaukee Mental Health Board met for the first time yesterday.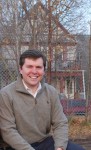 Jul 9th, 2014 by Dan Adams
The Adams for Assembly campaign released a video this morning entitled "Bad Word."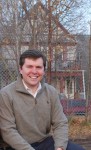 Jun 11th, 2014 by Dan Adams
Over the past several months, Dan Adams has toured 15 schools in the City of Milwaukee.