Press Release
American Family Insurance commits $1.2 million to support new concept of Urban Future Centers in Milwaukee
Investment in multiple hubs will address a variety of needs and support tech programming in inner-city neighborhoods
(Madison, Wisconsin) (Nov. 8, 2021) – As part of a continuing commitment to the city of Milwaukee and closing equity gaps, American Family Insurance is investing $1.2 million in a new concept called Urban Future Centers, four existing and inclusive community spaces located in diverse, high-population Milwaukee neighborhoods.
The Urban Future Center locations provide a variety of resources, with an emphasis on innovative educational programming in the STEAM disciplines. They also offer arts and cultural events, mentorship, workforce training, support of entrepreneurship and access to minority-owned businesses.
The Urban Future Center concept is unique as it brings tech education and programming and other resources directly to youth and adults in Milwaukee's high-population, inner-city neighborhoods, serving those most in need in a welcoming, community-based environment.
"This investment in Milwaukee neighborhoods will provide opportunities and access for youth and adults right where they live," said Jim Buchheim, American Family community and social impact officer. "By identifying and addressing needs and bringing support directly to neighborhoods, Urban Future Centers will help close equity gaps for people of color and foster economic empowerment."
American Family's investment will be multi-year, with $100,000 committed to each site for three years. The following four locations have been identified as Urban Future Centers:
The Sherman Phoenix offers high-quality space for small businesses-of-color offering diverse foods and wellness services. It also includes community spaces to curate art exhibits, STEAM programing, film showings and cultural events.
The Milky Way Tech Hub is comprised of support organizations that serve Black and brown innovators, creatives, scientists and technologists. Their mission is to ensure Black ownership and representation increases through equitable participation in the tech and innovation economy.
Young Enterprising Society is a project management company focusing on education in entrepreneurship in STEAM disciplines. STEAM programs are customizable and can be implemented during classroom hours, after-school programming or as a summer intensive.
Investment part of larger initiative
This investment in Urban Future Centers is part of Free to Dream, an initiative announced in February by American Family that supports investments and partnerships that close equity gaps and drive social impact in communities.
Mentioned in This Press Release
Recent Press Releases by American Family Insurance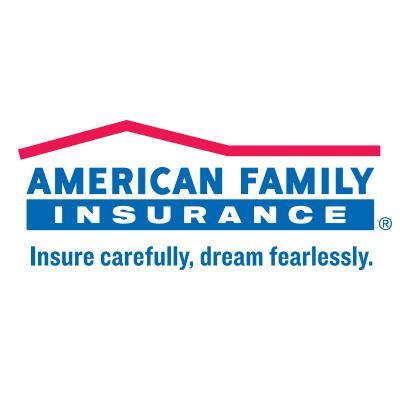 May 28th, 2021 by American Family Insurance
$50,000 investment will provide Fit and Focused Program offered through Grateful Girls, Inc. and Hands at Home Milwaukee.