Press Release
$48 Million+ Fund Raisers Trade Cities for a Day
Two great entrepreneur leaders from Madison and Milwaukee will share their expertise in the other's city for a Madwaukee Talks event in May
Madwaukee — Two great entrepreneur leaders from Madison and Milwaukee who collectively raised more than $48 million in 2017 using both traditional and less traditional strategies will share their expertise in the other's city for a Madwaukee Talks event in May.
"We're excited for Madison and Milwaukee to share to share the expertise of these great startup leaders," said Chandra Miller Fienen, Director of Operations and Programs at StartingBlock Madison.
Radspinner will be in Milwaukee talking about how FluGen raised $7.5 million of venture funding in 2017 — the most of any Madison life sciences company that year — and won a $14.4 million federal grant for its work on a universal flu vaccine. Founded in 2007, based on the research of UW-Madison scientists Yoshihiro Kawaoka and Gabriele Neumann, FluGen has raised $27.5 million from investors and $27 million in federal grants.
Moderators for the Milwaukee event are:
L. Silvia Munoz-Price
, MD, PhD, Associate Professor of Clinical Medicine at
Medical College of Wisconsin
and Infectious Disease Specialist and Enterprise Epidemiologist for Froedtert & MCW health network; and
Craig Heim
, Partner, Quandt Berndt & Co., former Portfolio Manager for Private Markets at the Wisconsin Alumni Research Association (WARF).
Lawton will be in Madison talking about Promentis and bio-pharma funding issues. Promentis raised $26 million of venture funding in 2017 to enable the company to advance its lead compound for treating central nervous system disorders through Phase 2 proof of concept. Also founded in 2007, Promentis is developing innovative therapies for neuropsychiatric disorders. Promentis' first indication is trichotillomania (Hair Pulling Disorder), a highly-prevalent disorder for which there is no approved therapy.
Kevin Conroy, CEO and President of Exact Sciences, will moderate the Madison event.
Madwaukee Talks is an unprecedented collaboration that brings Madison and Milwaukee together to share the costs and benefits of common speakers who inform, enlighten and motivate our communities. The series is organized by StartingBlock Madison and the Milwaukee Institute.
Madwaukee Talks launched in January with Tom Chapman, who chairs the startup data committee for Startup Champions Network, as its inaugural speaker. At events in both cities, Chapman discussed his analysis of the startup ecosystems in Madison, Milwaukee and Wisconsin in general and provided insight into how to improve Wisconsin's infrastructure.
"Madwaukee Talks has already attracted a great deal of interest and built momentum," said Kathleen Gallagher, Executive Director of the Milwaukee Institute. "Both communities are eager to forge more connections and this is a good way to do it,"
Hosts for the May events are Foley & Lardner in Milwaukee and QTI Group in Madison.
There is no cost to attend, but registration is required at this link for Milwaukee and this link for Madison.
ABOUT
StartingBlock Madison:  StartingBlock's  mission is to creating intersections that cultivate entrepreneurs, build innovative companies, and drive ideas into reality.   We help entrepreneurs launch great companies, accelerate their growth and foster innovation. At StartingBlock, entrepreneurs find a collaborative innovation community of startups, support, resources, connections, mentors, programming. Opening in June 2018, StartingBlock will have 50,000 sq. ft. of flexible office space that allows Madison startups to scale as they grow, conference rooms, classroom, event space, and IT and innovation resources, including video and audio resources.
Milwaukee Institute: Milwaukee Institute is a not-for-profit that helps forward- thinking Midwesterners learn, connect, and unlock the potential of advanced technologies and high-growth businesses to help our region thrive.
Mentioned in This Press Release
Recent Press Releases by Milwaukee Institute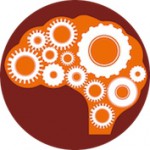 Mar 13th, 2019 by Milwaukee Institute
Conference will highlight important technology and business trends driving Great Lakes region forward.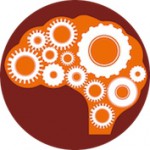 Apr 26th, 2018 by Milwaukee Institute
Two great entrepreneur leaders from Madison and Milwaukee will share their expertise in the other's city for a Madwaukee Talks event in May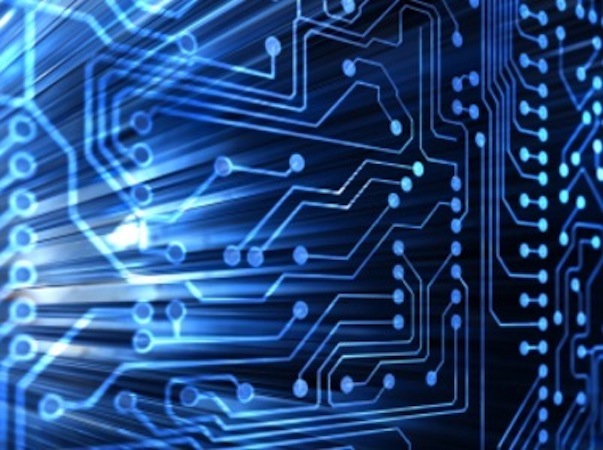 Jan 18th, 2018 by Milwaukee Institute
Madwaukee Talks will offer at its first event an opportunity to learn from a national expert on startup metrics and how to keep that momentum building.