Press Release
2015 Milwaukee Film Festival Announces Sound Vision Program
Music film program returns with scheduled appearance by legendary DJ Marco Collins. Koss joins as new sponsor, presenting the program and donating headphones
MILWAUKEE – Tuesday, August 11, 2015 – The 7th Annual Milwaukee Film Festival, presented by the Milwaukee Journal Sentinel, announces the lineup for its music film program, Sound Vision. Now in its fourth year, Sound Vision features eight wide-ranging, music-driven films.
A highlight of this year's program is the Midwest premiere of the award-winning documentary, The Glamour and the Squalor, featuring the scheduled festival appearance of subject Marco Collins. Fresh on the heels of winning the jury and audience awards at Outfest, The Glamour and the Squalor tells the story of the DJ who defined a generation; Marco Collins helped break such beloved artists as Nirvana, Weezer, Beck, Pearl Jam, and Death Cab for Cutie. But his story extends far beyond music – battles with drug addiction and stints in rehab, as well as a life spent in the closet before becoming an LGBT spokesperson all combine to forge a riveting documentary. He is scheduled to attend for a Q & A for The Glamour and the Squalor (date to be announced).
New this year, the Sound Vision Program, which historically has featured solely music documentaries, includes a fictional film. Eden, one of Artistic & Executive Director Jonathan Jackson's favorite films screening in the upcoming 2015 festival, explores the roots of French electronic music and specifically Daft Punk through a coming-of-age story of a young DJ growing up in the scene.
Also included are the critically acclaimed Ethan Hawke directed documentary, Seymour: An Introduction; the intimate portrayal of the Carter Family's influence on country music, The Winding Stream, which  features one of Johnny Cash's last interviews; and a look at the mysteriously disguised avant-garde band, The Residents, in Theory of Obscurity: A Film about the Residents.
In addition, Stop Making Sense returns for the 4th year in a row as a Milwaukee Film Festival must-experience event, pulling a packed house into the aisles for a full-out dance party from start to finish. Stop Making Sense showed every Friday night at the Oriental Theatre in the 90s, now the festival's annual screening rekindles that spirit and the passion for what many consider the greatest concert film ever made.
After experiencing the connection between film and music during last year's festival, KOSS joins Milwaukee Film Festival this year as a Program Sponsor for Sound Vision. Koss Corporation's Director of Marketing, Michael J. Koss Jr. attended a 2014 Milwaukee Film Festival screening of eventual Allan H. (Bud) and Suzanne L. Selig Audience Award Winner, Alive Inside, which profiled Music and Memory, a non-profit that advocates for the use of music therapy with people who suffer from dementia. After seeing the film in the festival, Michael subsequently organized a fundraising partnership for KOSS with Music & Memory on Giving Tuesday, 12/2/14, in the form of a challenge grant to benefit the non-profit.
"Last year I had a great experience at the festival and knew immediately it was a perfect fit for KOSS," said Michael J. Koss, Jr. "We're honored to be partnering with Milwaukee Film to help inspire and grow Milwaukee's creative community through the magic of Sound and Vision."
As part of their 2015 Milwaukee Film Festival sponsorship, KOSS becomes the Official Headphones of the festival and will provide headphones to be given to all attending film directors.
WMSE 91.7 returns for a fourth year to sponsor Sound Vision.
Program Sponsors: KOSS & WMSE 91.7FM
2015 MILWAUKEE FILM FESTIVAL SOUND VISION
Breaking a Monster
(USA / 2015 / Director: Luke Meyer)
In 2007, a tween trio became viral video sensations when footage of them rocking out in Times Square took the Internet by storm. For Unlocking the Truth, a teenage metal band comprised of three African-American boys, this was only the beginning: They became the youngest band ever to play Coachella and signed a million-dollar recording contract with Sony. This documentary follows along the way with their rapid transformation from tween obscurity to opening for Metallica — a hilarious look at juvenile stardom, where young boys have to deal with rehearsals and touring alongside parents, girls and video games.
Eden
(France / 2015 / Director: Mia Hansen-Løve)
Trailer: https://youtu.be/MlIhXdhhfWY
Epic in scope yet emotionally intimate, Eden is director Mia Hansen-Løve's love letter to the French electronic music scene that launched Daft Punk. Young DJ Paul forgoes the academic experience in pursuit of a sound he describes as "euphoria and melancholia". We follow him as the scene explodes from modest house parties to massive dance clubs, plunging him headlong into a world of sex, drugs and garage music (with supporting turns from Daft Punk and Greta Gerwig). Vibrant and pulse-pounding without ever losing sight of its perceptive and compassionate center, Eden crackles with the energy of artistic possibility, an epic dance party going on for decades that you hope never ends.
The Glamour & The Squalor
(USA / 2015 / Directors: Marq Evans)
Trailer: https://vimeo.com/63014850
Meet the man who discovered the music that defined a generation — Marco Collins, one of the last great rock radio DJs. Collins helped break such artists as Nirvana, Weezer, Death Cab for Cutie and Beck while also rekindling an era of popularity for both punk rock and electronic dance music in America. But his story extends far beyond music — battles with drug addiction and stints in rehab as well as a life spent in the closet before becoming an LGBT spokesperson all combine to forge a riveting documentary about a man whose relentless passion created a musical revolution.
Seymour: An Introduction
(USA / 2014 / Director: Ethan Hawke)
Trailer: http://www.ifcfilms.com/videos/seymour-an-introduction
Oscar nominated actor Ethan Hawke takes to the director's chair to bring you one of the best reviewed documentaries of the year, a wonderfully warm and witty portrait of his good friend and classical pianist, Seymour Bernstein. A fitting tribute to an engaging personality, Hawke brings you an intimate and lucid examination of a man who gave up a successful concert career to teach his art to others. Filled with unforgettable stories and touching insights into the creative pursuit and crafting a life filled with meaning, this is one introduction you wish would never end.
Stop Making Sense
(USA / 1984 / Director: Jonathan Demme)
Trailer: http://vimeo.com/5804404
A Milwaukee Film Festival tradition! Come dressed for movement and make sure all aisle-ways are clear for dancing as Jonathan Demme's essential concert film chronicling multiple nights of propulsive performance from the iconic Talking Heads (including magnetic frontman David Byrne and Milwaukee's own Jerry Harrison) is sure to burn down the house once again. Gaining momentum like a runaway freight train, the show (and Byrne's iconic suit) only gets bigger as it rolls along, so remember to pace yourself. This is a joyous marathon, not a sprint.
Theory of Obscurity: A Film about the Residents
(USA, Austria, Germany, Netherlands/ 2015 / Director: Don Hardy Jr.)
Trailer: https://vimeo.com/120175402
For over four decades, the gonzo multimedia art collective The Residents have been staging their avant-garde productions behind a thick shroud of mystery. The identities of its members never revealed (they have and continue to perform in costumes – most famously, giant eyeball masks decked out in matching suits and top hats), we've never been afforded to opportunity to peek behind the curtain of these uncompromising artists until now. Featuring interviews with fans (Matt Groening, Ween) and their "business managers" the Cryptic Corporation alongside a treasure trove of archival footage and contemporary documenting of their grandiose anniversary tour, The Residents and their mind-expanding, daringly original work will finally be rescued from obscurity.
The Winding Stream
(USA / 2014 / Director: Beth Harrington)
Trailer: https://www.youtube.com/watch?v=gJDwlNLKUxo
All roads in American roots music lead through the Carter family, but their dramatic history has never been told on screen – until now. From the Appalachians foothills came a music revolution begun by the original Carter family (A.P., Sara and Maybelle) whose reverberations can still be felt throughout the music world to this very day. Gorgeous recordings of Carter family songs are intertwined with studio performances from a parade of artists inspired by this first family of country music (George Jones, Sheryl Crow, Kris Kristofferson, one of Johnny Cash's final filmed appearances) in a comprehensive tribute to timeless music that flows through our culture like a winding stream.
The Wrecking Crew
(USA / 2015 / Director: Denny Tedesco)
Trailer: https://www.youtube.com/watch?v=SX5BCgmr7tg
Their music won the Best Record of the Year Grammy an unprecedented six consecutive years. Their hit records span decades and number in the hundreds (beneficiaries of their virtuosity include Frank Sinatra, The Beach Boys and Sam Cooke to name only a few). Yet, the public couldn't name a single member of this legendary outfit. They were the legendary backing band The Wrecking Crew, and their "west coast sound" dominated the music landscape. An upbeat peek behind the curtain at their massively influential labor of love, filled with celebrity testimonials and interviews with the original members that is a must-see for fans of Twenty Feet From Stardom or Muscle Shoals.
The 2015 Milwaukee Film Festival runs September 24 – October 8, 2015 at the Landmark Oriental Theatre, Landmark Downer Theatre, Fox-Bay Cinema Grill, Times Cinema and Avalon Theater. Passes and ticket 6-Packs for the 2015 Milwaukee Film Festival are currently available at discounted rates exclusively online at mkefilm.org/tickets.
Tickets for individual screenings will be available through Milwaukee Film Festival Box Office starting September 9 for Milwaukee Film Members and September 10 for the General Public.
About Milwaukee Film
Film can entertain, educate, and empower. It can bring change on levels both intimate and epic. And it's at its best as a communal viewing experience, with the best possible sound and projection. As a non-profit cultural institution, Milwaukee Film's mission is to communicate all of this to the city that we love, in a way that is both true and unique to Milwaukee.
Visit mkefilm.org for information on the film festival and the organization, membership, special events, and to sign up for the weekly email newsletter (mkefilm.org/newsletter). Connect with Milwaukee Film on Facebook (facebook.com/MilwaukeeFilm), Twitter (twitter.com/mkefilm), Instagram (instagram.com/mkefilm), and the Milwaukee Film blog (mkefilm.org/news).
The 7th Annual Milwaukee Film Festival will be held September 24-October 8, 2015.
About the Milwaukee Film Board of Directors
Milwaukee Film's independent board is made up of the following members: Chris Abele (Past President); John P. Bania; Donna Baumgartner; Tina Chang; Dr. Robert M. Davis; Michael Drescher; Karen Ellenbecker; Jeff Fitzsimmons; Alexander P. Fraser; Cecelia Gore; Bill Haberman (Past President); Carmen Haberman; Susan Haise; Katie Heil; Patti Keating Kahn; Michael G. Klein; Tracey L. Klein (President); Kenneth C. Krei; Mary Ann LaBahn; Alexander Lasry; Steve Laughlin (Past President); Emilia Layden; Marianne Lubar; Sara Meaney; Steve Mech; Barry Poltermann; Bob Pothier; Joseph A. Rock; Dave Stamm; Julia Taylor; John Utz. Emeritus members: Tom Barrett, Jacqueline Strayer.
Mentioned in This Press Release
People
:
Alex Lasry
,
Alexander P. Fraser
,
Barry Poltermann
,
Bob Pothier
,
Carmen Haberman
,
Cecelia Gore
,
Chris Abele
,
Dave Stamm
,
Donna Baumgartner
,
Emilia Layden
,
Jacqueline Strayer
,
Jeff Fitzsimmons
,
Jerry Harrison
,
John P. Bania
,
John Utz
,
Jonathan Jackson
,
Joseph A. Rock
,
Julia Taylor
,
Karen Ellenbecker
,
Katie Heil
,
Kenneth C. Krei
,
Marianne Lubar
,
Mary Ann LaBahn
,
Michael Drescher
,
Michael G. Klein
,
Michael J. Koss Jr.
,
Patti Keating Kahn
,
Robert M. Davis
,
Sara Meaney
,
Steve Laughlin
,
Steve Mech
,
Susan Haise
,
Tina Chang
,
Tom Barrett
,
Tracey L. Klein
Recent Press Releases by Milwaukee Film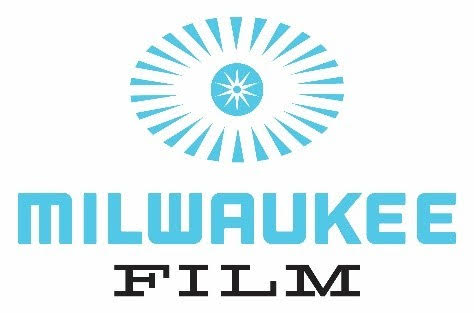 Mar 8th, 2022 by Milwaukee Film
Five cinema screens and one virtual screen to feature 200+ films in a new hybrid format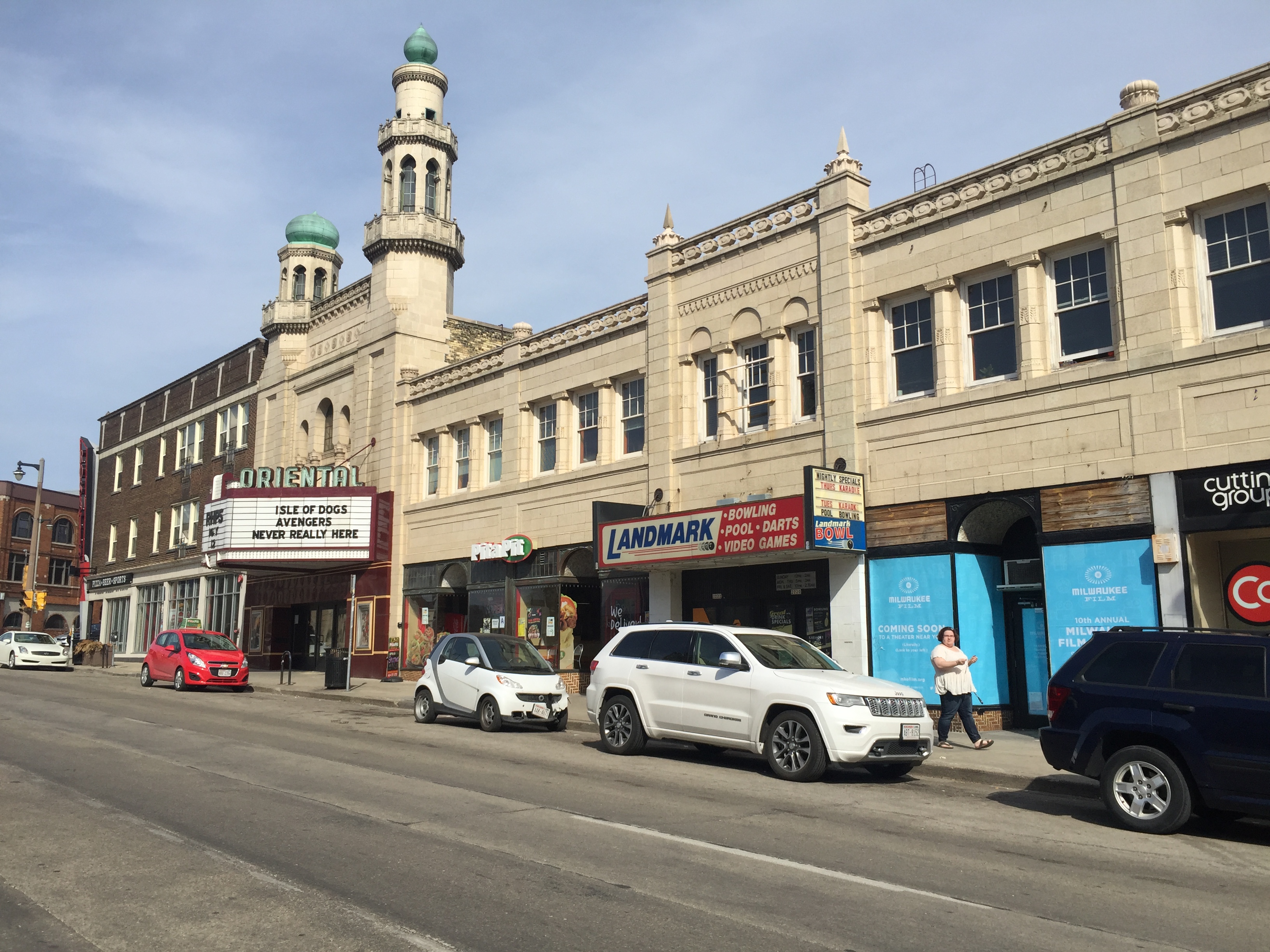 Jul 19th, 2021 by Milwaukee Film
Non-profit cultural institution thrilled to welcome moviegoers back to their beloved movie palace.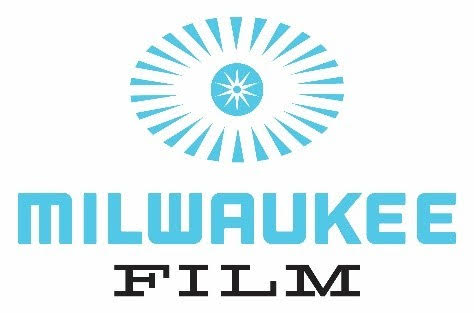 Jun 24th, 2021 by Milwaukee Film
Local nonprofit film organization brings new HR director on board as culture leader.