Press Release
2015 MFF Reveals Return of African-American-Focused Black Lens Program
Showcasing fiction and documentary films from emerging and established directors in the black community. The Johnson Controls Foundation provides new financial support.
The 7th Annual Milwaukee Film Festival, presented by the Milwaukee Journal Sentinel, announces the return of the Black Lens program for the second year. Featuring work from both emerging and established African-American filmmakers, this program presents 8 fiction and documentary films.
"The level of films we were able to incorporate into the program last year as well as the incredible response we received from the community really solidified Black Lens program as an essential part of the Milwaukee Film Festival," explains Geraud Blanks, programmer of Black Lens, also a batterer's intervention specialist for Sojourner Family Peace Center, music promoter, and former Milwaukee Journal Sentinel contributor.
Celebrated documentary filmmaker, MacArthur Fellow, and National Humanities Medal winner Stanley Nelson Jr. will attend in person and receive a Tribute Award from the film festival prior to a screening of his latest film, Black Panthers: Vanguard of the Revolution. Stanley Nelson's films are very familiar to Milwaukee Film Festival audiences, as the 2014 festival featured Freedom Summer and the 2010 festival featured Freedom Riders. In addition to receiving the Tribute Award and presenting his latest film, Stanley Nelson will also conduct a Masterclass with local filmmakers.
Three of the program's featured documentaries cover topics that have garnered national attention in the past year. "In fact, the storylines behind A Ballerina's Tale, Cincinnati Goddamn and Little White Lie are so timely, it gives new meaning to the phrase 'art imitates life,'" explains Blanks.
A Ballerina's Tale profiles ballet dancer Misty Copeland who, in June, became the first African-American woman to be promoted to principal dancer in the American Ballet Theater's 75-year history. Tackling issues of race and identity, Cincinnati Goddamn spotlights several police shootings of black men in Cincinnati over a 6 year period in the 1990s, while Little White Lie tells the story of a young African-American woman who passes for white as a child until a family secret forces her to question her identity.
The second year of the Black Lens Program, also brings expanded partnerships within the community. In cooperation with Sojourner Family Peace Center's Beyond Abuse program, the Festival will host a workshop on "healthy relationships," following a screening of In a Perfect World. The workshop will focus on intimate partner related issues like conflict resolution, co-parenting, and maintaining a healthy relationship with your partner.
"I wanted to present films that not only expose viewers to black filmmakers they might not already know but also films that explore issues and raise questions that are often not addressed by other filmmakers," explains Blanks.
The Johnson Controls Foundation has provided a grant to help underwrite the Black Lens program, providing $20,000 in cash support.
In cooperation with Program Sponsor WJMR Jammin 98.3, a Black Lens launch event will take place on Thursday, September 17. This is the first time Milwaukee Film will host a pre-festival reception for a film series. The event is intended to provide a sneak peek at trailers as well as an opportunity to engage with the program's sponsors and community partners. The event is open to the public; details to be available at mkefilm.org. This event will also launch a Black Lens specific twitter handle run by Series Programmer Geraud Blanks.
Twitter account: @BlackLensMKE
hashtag: #BlackLensMKE
Presenting Sponsor: The Johnson Controls Foundation
Program Sponsor: WJMR Jammin 98.3 & NAACP – Milwaukee Branch
2015 MILWAUKEE FILM FESTIVAL
BLACK LENS
We are proud to present this program featuring work solely from African-American filmmakers. Fiction and documentary stories from both emerging and established voices put the focus squarely on the black community.
A Ballerina's Tale
(USA / 2015 / Director: Nelson George)
Trailer: https://vimeo.com/124288652
Misty Copeland, the first African-American female soloist at New York's American Ballet Theatre, would be the first to tell you that, based on body type, pedigree and background, she shouldn't be a part of one of the world's most prestigious ballet companies. But her inspirational story of dogged determination (overcoming a debilitating shin injury, eating disorders and racial issues), filmed here in a raw, cinéma vérité documentary, will leave no doubt as to how this trailblazer shot her way up the ranks and overcame all obstacles to turn in breathtaking performances in Firebird and Swan Lake.
Black Panthers: Vanguard of the Revolution
(USA / 2015 / Director: Stanley Nelson Jr.)
Trailer: https://www.youtube.com/watch?v=F56O3kZ9qr0
Into today's era still struggling with police brutality, racial discrimination and extreme poverty comes master documentarian Stanley Nelson's stirring portrait of the Black Panther Party. Following the party from its inception in the early '60s to its bitter dissolution a decade later, MFF alumnus Nelson captures the essential history of the movement, elegantly mixing archival footage alongside interviews with FBI informants, journalists, supporters, detractors and lower-level members of the party. This is a profoundly resonant portrait of a period of time when impatience bred revolution and a vibrant group rose up to bring civil rights issues to the forefront.
Cincinnati Goddamn
(USA / 2014 / Director: Paul Hill and April Martin)
Trailer: https://vimeo.com/104340013
It's a story that has become all too familiar — young, unarmed black men killed by law enforcement agents who have sworn to protect them, followed by protests-turned-riots sparked by the men's untimely demise. But before Michael Brown and Ferguson, there was Timothy Thomas, Roger Owensby and Cincinnati. A powerful examination of a moment preceding the #BlackLivesMatter movement, the documentary Cincinnati Goddamn presents a chilling and revealing look into what one academic calls "urban genocide" — a volatile cocktail of systemic racism, widespread poverty and unchecked police brutality — and the grassroots activism that took to the streets to challenge it.
A Girl Like Grace
(USA / 2015 / Director: Ty Hodges)
Trailer: https://www.youtube.com/watch?v=tcmUzkC5WNI
Seventeen-year-old Haitian-American Grace (newcomer Ryan Destiny, in a spirited breakout performance) finds her dysfunctional existence thrown further into upheaval following the suicide of her best friend, Andrea. Grace is already a social pariah tormented by a clique of bullies (led by Raven-Symoné), and her desire to understand her friend's decision leads to Andrea's older sister Share (Meagan Good), who encourages Grace to embrace her sexuality, leading her down a rocky road of discovery. This sensitive coming-of-age story anchored by a stunning lead performance captures the social hardship inherent in a young woman coming to terms with herself.

Imperial Dreams
(USA / 2014 / Director: Malik Vitthal)
A redemption tale anchored by an amazing lead performance from John Boyega (star of the upcoming Star Wars film), Imperial Dreams is a family drama with an astonishingly realized father/son relationship at its core. Bambi (Boyega) is coming home to Watts; recently released from prison, he has designs on earning a living as a writer (having been published while incarcerated) to provide for his young son Day. But he quickly realizes the deck is stacked against him and it's going to take everything he has to achieve his dreams in this stunning, multiple award-winning drama.
In A Perfect World
(USA / 2015 / Director: Daphne McWilliams)
Trailer: https://www.youtube.com/watch?v=NthftfkGsBs
Documentarian Daphne McWilliams was looking to craft a film about young men raised by single mothers, so she turned to the strongest source she knows — her son. This courageous examination into modern family life, with McWilliams grounding her sociological study through extraordinarily intimate interviews with her son, Chase, as well as other men raised without a father figure, is revelatory. A story of boys becoming men despite the absence of a male presence and the utterly unique relationships they forge with their mothers, In a Perfect World is stirring, relevant filmmaking.
Last Night
(USA / 2015 / Director: Harold Jackson III)
Trailer: https://www.youtube.com/watch?v=I8WOvlx9hKc
A whirlwind romantic encounter perfect for fans of the Before Sunrise trilogy, Last Night pairs its mismatched strangers on a night of soul-baring disclosures and verbal sparring on the streets of Washington, D.C. Gorgeous fashion model Sky is escorted on an unexpected evening-long adventure with impulsive businessman Jon — the only catch being that this is Sky's final night in D.C. before moving to North Carolina to live with her boyfriend. The film is a warmly shot, exquisitely performed look at romantic longing between two people who realize they may only ever have this extended moment between one another.
Little White Lie
(USA / 2014 / Directors: Lacey Schwartz and James Adolphus)
Trailer: https://www.youtube.com/watch?list=UUr9TEsXlmcmorp8XHCj7Wtg&v=nHq3DevkXqA
A documentary released at a perfect point in our culture when knotty intersections of race and identity are making headlines, Little White Lie tells one woman's remarkably intimate story of a life spent between two worlds. Raised white with her dark skin color and curly hair explained away as an inheritance from her Sicilian grandfather, the director Lacey Schwartz can't fight the nagging feeling that her upper-middle-class Jewish upbringing is hiding something, only to find she was the product of her mother's affair with a black man. After her biological father's passing, she cannot hold back this family secret any longer.
The 2015 Milwaukee Film Festival runs September 24 – October 8, 2015at the Landmark Oriental Theatre, Landmark Downer Theatre, Fox-Bay Cinema Grill, Times Cinema, and Avalon Theater. Passes and ticket 6-Packs for the 2015 Milwaukee Film Festival are currently available at discounted rates exclusively online at mkefilm.org/tickets.
Tickets for individual screenings will be available through the Milwaukee Film Festival Box Office starting September 9 for Milwaukee Film Members and September 10 for the General Public.
About Geraud Blanks
Dating back to his time as a student programmer at the University of Wisconsin-Milwaukee (UWM), Geraud Blanks has produced and promoted a number of large-scale cultural and media related events throughout the state of Wisconsin.  A veteran of the local music scene as a band manager, music producer and contributing music writer to the Milwaukee Journal-Sentinel's CUE section and Tapmilwaukee.com, Blanks has been a contributor to the local arts community both in music and film for the past 15 years.  Blanks holds dual Bachelor's degrees in Media Studies and Africology from the University of Wisconsin – Milwaukee and an Associate's degree in music and recording technology from the Madison Media Institute. He is currently pursuing a Master's degree in Media Studies at UWM.

About Milwaukee Film
Film can entertain, educate, and empower. It can bring change on levels both intimate and epic. And it's at its best as a communal viewing experience, with the best possible sound and projection. As a non-profit cultural institution, Milwaukee Film's mission is to communicate all of this to the city that we love, in a way that is both true and unique to Milwaukee.
Visit mkefilm.org for information on the film festival and the organization, membership, special events, and to sign up for the weekly email newsletter (mkefilm.org/newsletter). Connect with Milwaukee Film on Facebook (facebook.com/MilwaukeeFilm), Twitter (twitter.com/mkefilm), Instagram (instagram.com/mkefilm), and the Milwaukee Film blog (mkefilm.org/news).
The 7th Annual Milwaukee Film Festival will be held September 24-October 8, 2015.
About the Milwaukee Film Board of Directors
Milwaukee Film's independent board is made up of the following members: Chris Abele (Past President); John P. Bania; Donna Baumgartner; Tina Chang; Dr. Robert M. Davis; Michael Drescher; Karen Ellenbecker; Jeff Fitzsimmons; Alexander P. Fraser; Cecelia Gore; Bill Haberman (Past President); Carmen Haberman; Susan Haise; Katie Heil; Patti Keating Kahn; Michael G. Klein; Tracey L. Klein (President); Kenneth C. Krei; Mary Ann LaBahn; Alexander Lasry; Steve Laughlin (Past President); Emilia Layden; Marianne Lubar; Sara Meaney; Steve Mech; Barry Poltermann; Bob Pothier; Joseph A. Rock; Dave Stamm; Julia Taylor; John Utz. Emeritus members: Tom Barrett, Jacqueline Strayer.
NOTE: This press release was submitted to Urban Milwaukee and was not written by an Urban Milwaukee writer. It has not been verified for its accuracy or completeness.
Mentioned in This Press Release
Recent Press Releases by Milwaukee Film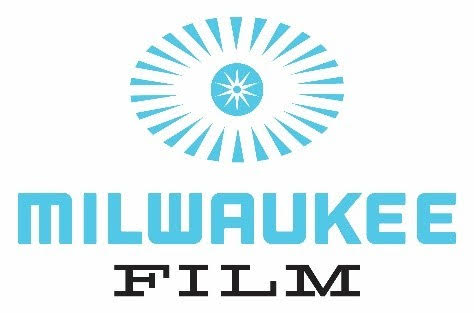 May 10th, 2023 by Milwaukee Film
Milwaukee Film is also pleased to announce the dates for the 16th annual Milwaukee Film Festival, which is set to occur April 11-25, 2024.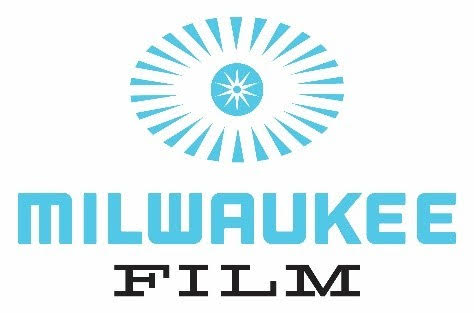 May 9th, 2023 by Milwaukee Film
Gala event to include the film's cast and crew, as well as gay rights leaders from across the state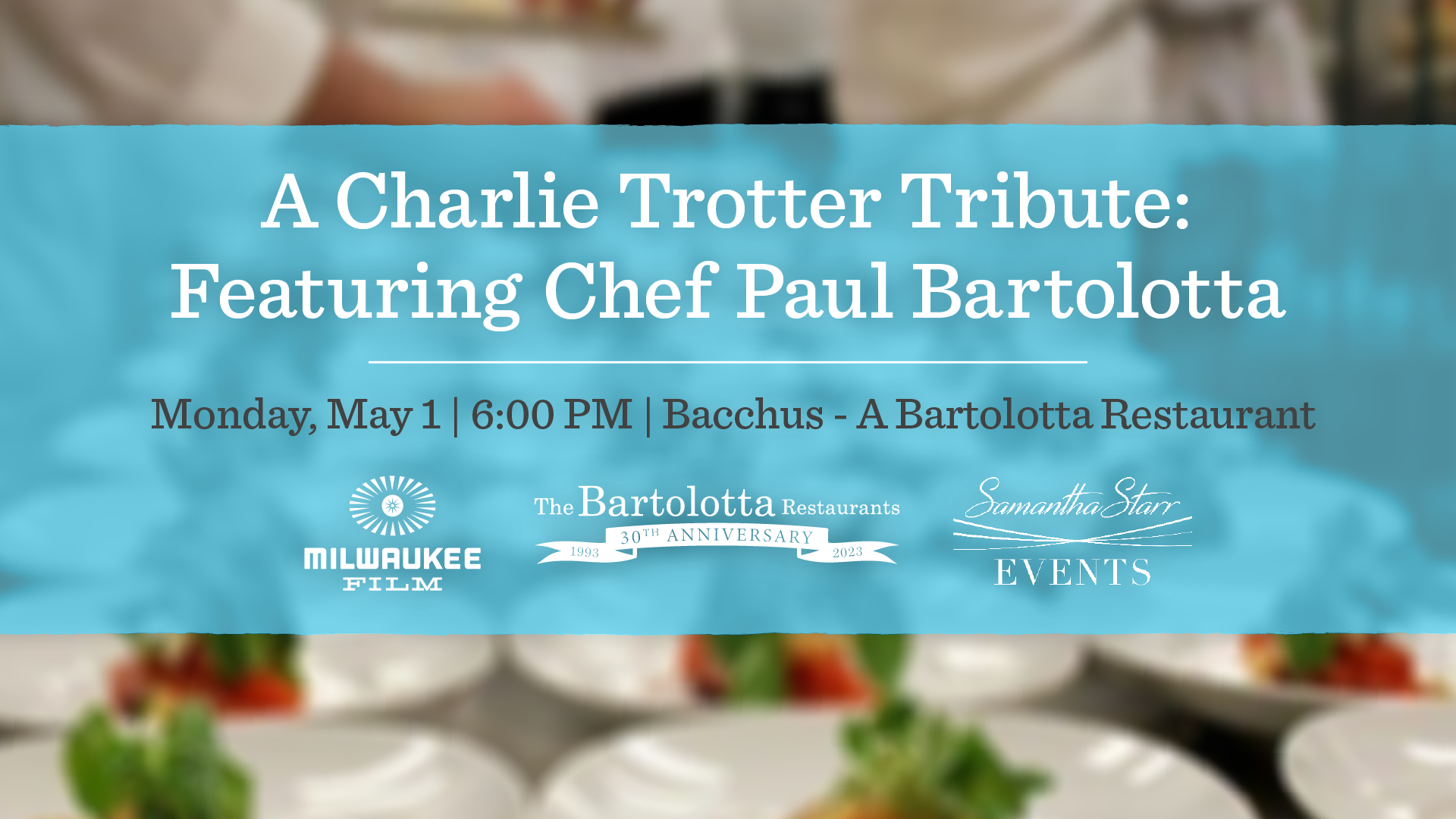 Apr 26th, 2023 by Milwaukee Film
Featuring a five-course meal with five pairings inspired by the film "Love, Charlie: The Rise and Fall of Chef Charlie Trotter," showing at The 2023 Milwaukee Film Festival