Scott Van Derven, president of the Wisconsin State Association of Letter Carriers.
Content referencing Scott Van Derven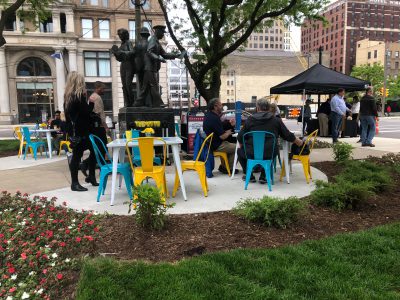 Eyes on Milwaukee
Milwaukee Downtown leads the reinvention of small triangular park near 2nd and Wells.
Jun 4th, 2019 by Jeramey Jannene
Eyes on Milwaukee
But it does have a long history. The park's roots trace back to 1889.
Jul 12th, 2016 by Jeramey Jannene