Content referencing Bill Bablitch
Data Wonk
State high court's Doe ruling runs afoul of U.S. Supreme Court decision on judicial conflicts.
Mar 16th, 2016 by Bruce Thompson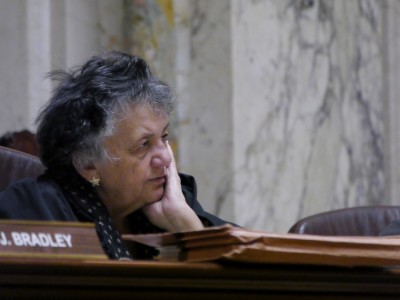 The State of Politics
Shirley Abrahamson has been chief justice for 19 years, but controversial referendum question could end her reign.
Apr 6th, 2015 by Steven Walters

Murphy's Law
Community leaders seem to agree the Bradley Center and Wisconsin Center should combine forces to save the Milwaukee Bucks.
Jun 20th, 2001 by Bruce Murphy