The Deep Tunnel has kept more than 100 billion gallons of pollution out of Lake Michigan.
Deep Tunnel Video
Recent Press Releases Referencing Milwaukee Metropolitan Sewerage District
Nov 26th, 2019 by Milwaukee Riverkeeper
Historic rainfall levels in 2018, land-use practices, failing infrastructure and other human activities, in both urban and rural parts of the Milwaukee River Basin, ultimately led to the decline in grade (C- to D).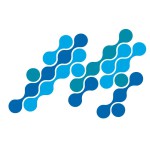 Sep 23rd, 2019 by The Water Council
The program connects water-related businesses with potential sites and funding to further validate and commercialize technologies.