Usinger's Famous Sausage is a retail store located at 1030 N Old World 3rd St in Milwaukee, WI.
Usinger's is a sausage maker in operation since 1880 in Milwaukee with a storefront on Old World 3rd St.
Business Info
References
Recent Press Releases Referencing Usinger's Famous Sausage Sep 20th, 2012 by Press Release
Debra Usinger, great-granddaughter of the founder of Usinger's Famous Sausage, will be named Fred Goldsmith Kiwanian of the Year posthumously at an awards ceremony at 12 p.m. on Wednesday, Sept. 26 at the Milwaukee County War Memorial.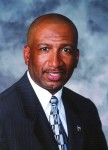 Jul 13th, 2012 by Joe Davis, Sr.
Debra Usinger, a passionate supporter of Milwaukee's downtown who dedicated her time and talents to numerous groups, will be posthumously recognized by the Common Council's Community and Economic Development Committee