Recent Press Releases Referencing Uber
Nov 18th, 2019 by Sup. Dan Sebring
"The proposed Uber/Lyft rideshare tax is nothing more than a thinly veiled fascist attempt to penalize tax paying citizens for not riding the bus."
Sep 29th, 2019 by Milwaukee County Sheriff's Office
Upon approaching the vehicle, which was later identified as an Uber vehicle, the driver stated he was assaulted by his passenger who just ran from the vehicle.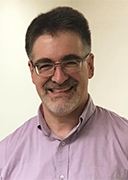 Sep 3rd, 2019 by Marquette University
The directors play an integral role in providing strategic direction for the Northwestern Mutual Data Science Institute.