Building Info
Address

:

1531 N. Water St.

Status

:

Year Built

:
Now the site of The North End.
Content referencing Pfister & Vogel Tannery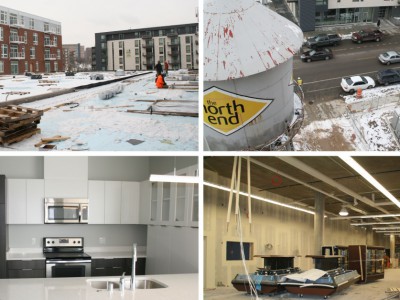 Eyes on Milwaukee
Mandel Group's latest building in The North End may be the last word in amenities.
Feb 25th, 2016 by Jeramey Jannene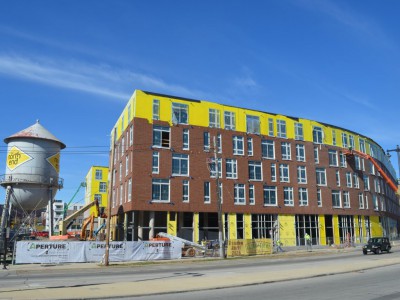 Friday Photos
Five floors, 168 apartments, a Fresh Thyme store and a cool, curving building.
Oct 23rd, 2015 by Jack Fennimore

Building Rubble Originally uploaded by compujeramey The remains of the concrete from the Pfister & Vogel Tannery are being ground up over the next month. The resulting rubble will be reused and recycled to build the foundation for the North End development on the site. To accomplish the task the Mandel Group has brought in […]
Feb 10th, 2008 by Jeramey Jannene

Photo Gallery
Last Days of the Pfister & Vogel Tannery Originally uploaded by compujeramey I updated my Flickr set of photos of the Pfister & Vogel Tannery decontruction/The North End construction. They're older images, and I still have more to add, but they're a start for those of you that can't see it in person. In case […]
Dec 6th, 2007 by Jeramey Jannene

Photo Gallery
The Mandel Group's North End development is easily the most exciting project under development in Milwaukee. The first phase alone will include 109 condos, 88 apartments and 25,000 square feet of retail space. Work has begun on the demolition of the Pfister & Vogel tannery in preparation for construction. The water tower was removed from […]
Oct 4th, 2007 by Dave Reid