The long-time home of the United States Postal Service in downtown Milwaukee. Developer Matt Garrison and his firm R2 Companies acquired the building in 2015 with the intent to redevelop it into a mixed-use campus.
Building straddles Canadian Pacific railroad's mainline through Wisconsin. South face of building is along Menomonee River.
Designed by Miller and Waltz.
Photos
Activity
Content referencing Milwaukee Main Post Office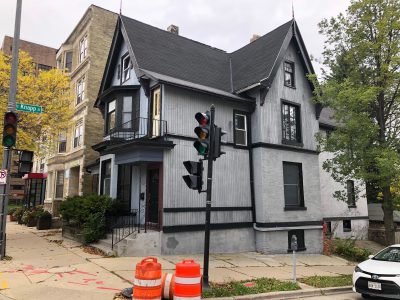 Plats and Parcels
Big week in real estate with Couture taxes, Strauss, Marchese, Airbnb, Scott Lurie and more making headlines.
Oct 13th, 2019 by Jeramey Jannene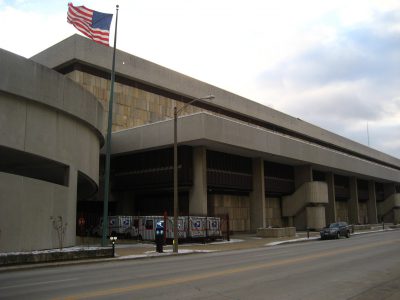 Plats and Parcels
Plus: Where should Public Museum move? And what's an Opportunity Zone?
Oct 28th, 2018 by Graham Kilmer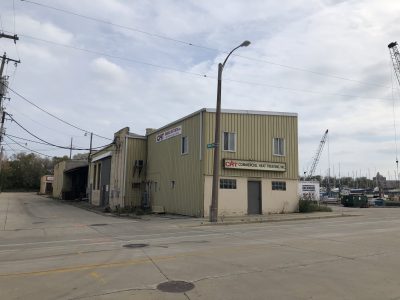 Plats and Parcels
Also: Chicago-based R2 Companies continues to make noise in Milwaukee.
Oct 14th, 2018 by Graham Kilmer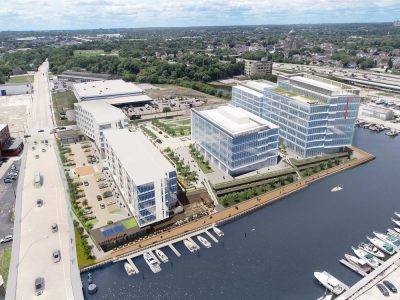 Plats and Parcels
Proposal to bring hundreds of jobs to Harbor District to get financing help.
Sep 2nd, 2018 by Graham Kilmer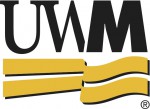 Press Release
Prize-winning architect Joshua Prince-Ramus will discuss his present and past work at 6 p.m. Thursday, April 21, at the Pritzlaff Building, 311 N. Plankinton Ave.
Apr 19th, 2016 by University of Wisconsin-Milwaukee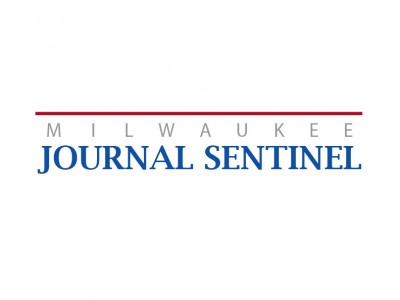 Citation
Oct 12th, 2015 - Milwaukee Journal Sentinel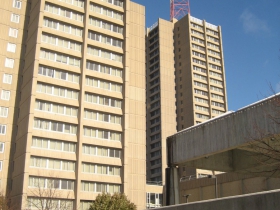 Milwaukee Architecture
From grain elevators to art centers to university buildings, the impact of this bold 20th Century style can be seen in Milwaukee.
Dec 15th, 2014 by Christopher Hillard

In one of the worst kept secrets surrounding the future of downtown Milwaukee, an announcement finally arrived today that the out-of-place and severely dated United States Post Office located on St. Paul Ave, next to the brand spanking new, gorgeous Milwaukee Intermodal Station, is moving south to be closer to the airport in a new, more efficient facility. This is a huge win-win for both areas. First, this should increase commerce surrounding the airport by adding a labor-intensive business near a large retail stretch. Second, it's obviously going to be a boost for efficiency for moving mail in-and-out of Milwaukee. With a significant amount of mail moving through the air, this should get it sorted and on-and-off planes faster and reduce costs for USPS. In regards to downtown Milwaukee, the Third Ward, and the Menomonee Valley, this is the start of a huge boost that has been a long time coming. The new Milwaukee Intermodal Station that is quickly becoming a well-known gateway to Milwaukee is in a terribly misused and underused area. Eliminating the Post Office and replacing it with nearly any mixed-use building would be a huge boost for the area and trigger development in underused buildings and surface parking lots across the street. The land that Milwaukee's Central Processing Facility for USPS currently occupies is not only in a great location because of the proximity to the train station, but it sits on the Menomonee River immediately adjacent to where it merges with the Milwaukee River. Any development on the site will certainly seek to reconnect the neighborhood with the river and further foster urban Milwaukee's image as an area that is increasingly connected with its natural capital. If you want to consider the kind of visual impact replacing the Post Office will have, consider the Harley Museum set to open soon just across the river. Not only has that development triggered another development in the Iron Horse Hotel, but it's taken a long underused property and made it a legitimate piece of the city again. Replacing the Post Office will not only trigger development north across St. Paul Ave, but will increase the value of the Harley Museum and all of the land along that stretch of the rivers.
May 23rd, 2008 by Jeramey Jannene
Building data on this page, including assessment information, was last updated on September 6, 2020
See something wrong? Want to report an issue? Contact us.