Building Info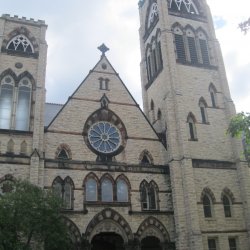 Address

:

1100 N. Astor St.

Taxkey

:

Architect

:

Edward Townsend Mix

Architectural Style

:

High Victorian Gothic

Status

:

Assessment

:

Tax-Exempt

Year Built

:
Historic church designed by Edward Townsend Mix.
From the 1981 Landmarks Commission/Department of City Development report…
Immanuel Presbyterian Church was founded in 1870 by the merger of First Presbyterian Church on Milwaukee and Mason Streets and North Presbyterian Church on Milwaukee and State Streets. Services were held in the earlier buildings until the completion of the new one on Astor Street. This edifice was deigned by architect Edward Townsend Mix and was opened to the congregation on December 28, 1874.

The building is an excellent example of high Victorian Gothic style. The walls are random ashlar, rock-faced cream-gray Wauwatosa limestone trimmed with red-orange and warm gray sandstone. The main entrance to the west is between two towers, with three arched portals fitted with intricate wrought iron grates, opening onto a recessed porch, which, in turn, gives access to both towers and to the broad vestibule running the length of the church from west to east. From this, three sets of double doors open into the church proper.

The exterior of the church remained virtually the same until 1957-58 when an addition was built to enlarge the chancel and provide space for the rebuilt orange. The inter was substantially altered in 1889-, largely as the result of a fire in December, 1887, which gutted the auditorium and destroyed windows, frescoes, pews, pillars and the organ. As rebuilt, this wing was no longer as colorful and orange as the original. The 1957-58 remodeling brought in new pews and a new alter, and the original wood wainscot and trim were bleached to match the furniture.
Photos
Show All
Content referencing Immanuel Presbyterian Church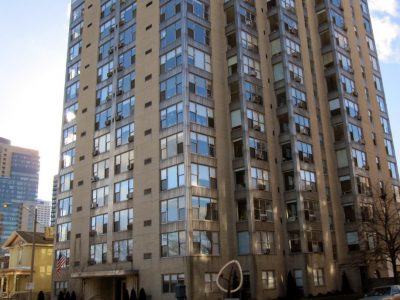 House Confidential
Fox 6 anchor watches for ships for his Big Boats blog from a classic lakeside apartment.
Dec 21st, 2016 by Michael Horne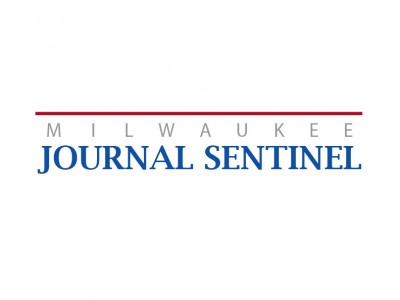 Citation
Jul 27th, 2016 - Milwaukee Journal Sentinel - Dave Umhoefer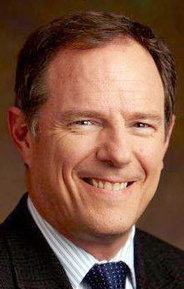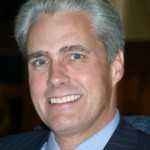 Press Release
Annual preservation honors event to be held at Best Place at the Pabst
May 19th, 2014 by Ald. Bob Bauman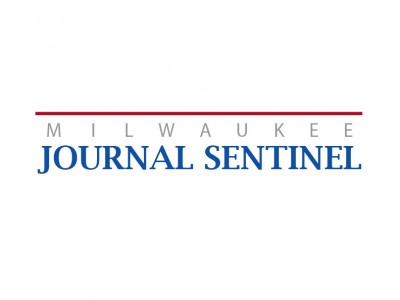 Citation
Feb 15th, 2014 - Milwaukee Journal Sentinel - Graham Kilmer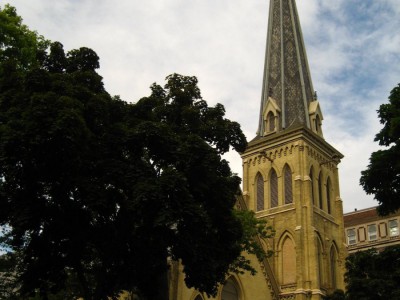 Best of Doors Open
This year's tour is sold out, but these beautiful churches by Edward Townsend Mix are still worth a visit
Oct 1st, 2013 by Rose Balistreri