Content referencing Catalano Place on the Park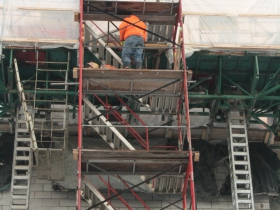 Friday Photos
Construction photos of the Pabst Business Center, the first such development in a decade.
Dec 27th, 2013 by Dave Reid

At the corner of N. Jackson St. and E. Menomonee St. the construction fences have gone up and preliminary work has started on the Jackson Square Apartments. The five-story Jackson Square Apartments project with have approximately 80-units, and 9,000 square feet of retail space.
Sep 18th, 2008 by Dave Reid