Building Info
Address

:

417 E. Chicago St.

Taxkey

:

Architect

:

Kubala Washatko Architects (Dohmen renovation)

Status

:

Assessment

:

$3,715,000 (2014)

Year Built

:

Size

:

42,141 sq-ft
417 E. Chicago St. is the home of the Dohmen Co. The one-story building has 42,141 square-feet of space. The firm moved to the renovated building in late 2014.
DeMichele Co. represented Dohmen in their purchase of the building and serves as the building manager. Kubala Washatko Architects served as the project architect during the renovation.
In December of 2013, Dohmen Co. announced they had purchased the building and would relocate to the building from Menomonee Falls and other locations around Wisconsin. The firm started in the Third Ward in 1858. Dohmen acquired the building from the Kathleen D'Acquisto Irrevocable Trust.
In July 1994, as the parking garage at 212 N. Milwaukee St. was under construction across the street, the building was sold by Johnson Controls to the Kathleen D'Acquisto Irrevocable Trust. Johnson Controls had used the building for printing and office space.
The building has been home to a number of different tenants since it was built in 1964. Fanatics (185 N. Jefferson St.), a sports bar, closed their doors in March of 2012. Fanatics opened in October 2007. The bar was owned by Tony D'Acquisto. The bar had a capacity of 380.
Hilo Martini Lounge and Restaurant was also a tenant in the building (185 N. Jefferson St.). Hilo opened on May 6th, 2008. Hilo was also owned by the D'Acquisto family. It closed sometime during late 2011 and early 2012.
Anthony's opened in the Hilo space in March 2013. The bar/lounge closed later that year. It was also owned by members of the D'Acquisto family.
The building was also at one-time home to the offices of Milwaukee Magazine.
Learn More
"Dohmen Moves to Historic Third Ward" – Urban Milwaukee – Jeramey Jannene – December 19th, 2014
"MIAD Apartments Changes Irk Bauman, Who Demands Fix" – Urban Milwaukee – Michael Horne – September 11th, 2014
"Dohmen's New Third Ward HQ" – Urban Milwaukee – Jeramey Jannene – August 1st, 2014
"Anthony's opens in Third Ward" – OnMilwaukee – March 19th, 2013
"Fanatics Sports Central is 'closed for maintenance'" – OnMilwaukee – March 4th, 2012
"Fanatics sports bar reopens after closing temporarily" – Milwaukee Journal Sentinel – February 19th, 2011
"Hilo, Yan, balloons and more" – OnMilwaukee – Jeff Sherman – May 4th, 2008
"Johnson Controls sells vacant building" – Milwaukee Sentinel – August 1st, 1994
Photos
Show All
Content referencing Dohmen Co. Headquarters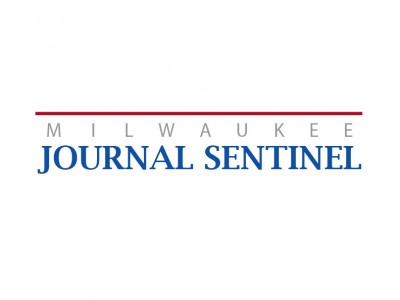 Citation
Jun 17th, 2015 - Milwaukee Journal Sentinel - Tom Daykin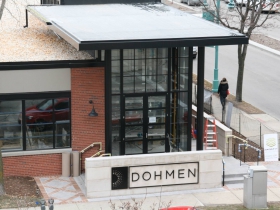 Friday Photos
The consulting company relocates to neighborhood where it all began 156 years ago.
Dec 19th, 2014 by Jeramey Jannene
Plenty of Horne
A planned community gathering space instead becomes an underwhelming staircase.
Sep 11th, 2014 by Michael Horne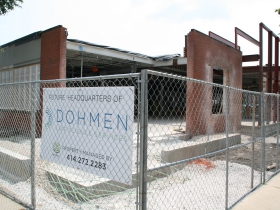 Friday Photos
Firm that started in Third Ward is returning there from suburbs, relocating 110 employees and overhauling a boring 1960's building.
Aug 1st, 2014 by Jeramey Jannene