Bar Exam
The Cheel, Thiensville's Best Bar?
Located on the Interurban bike path, hotel bar's history goes back to 1895.
//end headline wrapper ?>
Get a daily rundown of the top stories on Urban Milwaukee
It was four years ago, on July 18th, 2014, that the cheel, which doesn't capitalize its name, first opened its doors in its historic corner location at 105 S. Main St. in the Village of Thiensville. Located in what was once the Commercial House Hotel, dating to 1895, the restaurant filled one of the few remaining voids in the map of the metro area's ethnic dining options, in this case the cuisine of Nepal and the Himalayan mountains. As it stands now, apparently only Antarctica remains unrepresented.
The place became an instant hit, and appeared on best restaurant lists and in travel guides. Years after the passing of Stemmeler's, Willowbrook, Boders-on-the-River, Wulff's Island, the Hoffman House, Alpine Village and others, the Mequon-Thiensville area finally got a destination restaurant again.
And this year, four years after it opened, the cheel finally got a beer garden right in its back yard. Introducing baaree, a place to cheel out. It opened on June 28th.
Art Deco Bar
Before we head out to the beer garden, let's get our bearings in the main building that houses the cheel. The Commercial House Hotel bar opened here in November, 1895. It and the hotel were owned by Nic Wilson, who also owned a grain elevator just to the west, located along the railroad tracks. A block to the east, along the Milwaukee River, was the grain mill operated by John Henry Thien, who gave his name to the mill and the village, which was officially a part of the Town of Mequon until it was incorporated in 1910. From about 1919 until the late Prohibition era, the hotel was operated by Alvin R. Riemer, who sold it to William Heusler, who was probably the one who installed the fabulous Art Deco bar that is the principal ornament of the interior to this day. Alabaster-like columns of lit glass frame a mirror with the neon cheel logo. A red-lit ceiling casts a ruby glow on the cash register centered below, and the top-shelf liquors above. Heusler sold the place to William Stevens. It operated as a bar until the 1970s, then became Moy's China Dragon Restaurant, briefly a Mexican restaurant, then Canton Gardens.
The three-story tower that was the building's principal architectural feature at some point lost its truncated pyramidal tower, and the place had seen better days, but probably not since about 1940.
The building remained vacant for a number of years until it reopened as the cheel. The tower has since been restored, and the place looks great.
Was Railroad Commuter Bar
Like Cedarburg, its neighbor to the north, this village was spared the intrusion of a freeway, leaving Mequon to bear that scar, with downtown Thiensville remaining relatively unscathed. (Mequon is now trying to build its own downtown just to the south of the village.) Thiensville's population density of about 3,000 people per square mile places it in the top 20 statewide. (Mequon is in the mid-400 range.)
It is also worth noting that from 1907-1951 the railroad tracks just to the west served as a passenger stop on the railroad line between Milwaukee and Sheboygan, with some 30 trains a day making a stop. Commuters mingled with milk cans on the run into town (full) and back (empty). Small lots in town encouraged residential development and bustling commercial activity.
The presence of the train passengers brought plenty of foot traffic to the tavern, to be sure.
Today passenger traffic still arrives along the old railroad corridor in the form of bicycle travelers ahlong the Ozaukee Interurban Trail, which runs the entire length of the county on a course of some 30 miles. (It is the state's smallest county.) On a recent evening just after baaree opened, a number of the cyclists made it to the beer garden after a ride.
This rare proximity to the bicycle trail places the cheel and baaree in the company of an American Legion Post [See: Bar Exam — "Shorewood Tavern on Bicycle Path."] and a working class/golfer bar on the northwest side [See: Bar Exam — "Thirsty Fox is for Golfers."]
A Bar in the Back Yard
Baarree (it means "bar" in Nepalese) is located in two shipping containers ingeniously adapted to the service of food and libations in what is called the "garden of eatin'" by its operators. It lies in the back yard of what was once a private residence, then a funeral home, and finally a barber shop, now part of the cheel complex. As with everything about the operation, the space has been very ingeniously, creatively and expensively adapted to outdoor dining and entertainment. A low curved stone wall encourages seating, as do a number of tables topped with umbrellas, all surrounded by a lattice work fence that provides some privacy and sense of space, while encouraging communal interchanges among guests. (This is a sure sign we're not in Mequon any more.) A brick garage now includes rest rooms, and old signs from "The Leather Strop Tonsorial Services Hair Styling Men Women" testify to Thiensville's egalitarian spirit. The beer garden seems well established, even though it is new. This is a sign of the easy and gracious hospitality that is a characteristic of the whole operation.
A Note on Music
The cheel and baaree have drawn an impressive list of area musicians to perform on Wednesdays and Saturdays. The dates are booked as far ahead as November, which is a rather remarkable accomplishment in club land. A "Cheel-abration" will run all day Saturday, July 28th from noon to midnight with featured act Leroy Airmaster. Other musicians performing here include such popular favorites as Dan Dance, Steve Cohen and the Riccos, Reverend Raven and the Chain Smokin' Altar Boys, and just in case you missed her at Bastille Days, Robin Pluer, along with dozens of others. See the schedule here.
On Tap - Sponsored by Lakefront Brewery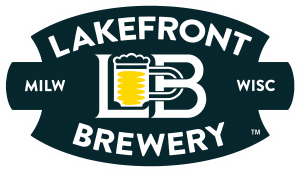 Bell's Two Hearted Ale
Boulevard Hibiscus Gose
Brouwerij Van Steenberge Gulden Draak
Deschutes Fresh Squeezed IPA
Dogfish Head 90 Minute IPA
Good City Motto
Miller Lite
Rogue Ales Dead Guy Ale (Maibock)
Third Space Summer Lights
Weihenstephaner Weiss
New Glarus Spotted Cow
Photo Gallery
Verdict
Trade Name: the cheel; baaree
Location: 105 S. Main St. (the cheel); 107 W. Buntrock Ave. (baaree)
Neighborhood: Downtown Thiensville, "One Square Mile of Smiles"
Subdivision: Could not be determined. Is in heart of historic village
Phone Number: 262-236-9463
Website: http://www.thecheel.com/
Facebook: @thecheel; @thebaaree
Twitter: @the_cheel
Description: A historic hotel in a suburban village is primarily a restaurant, but retains a tavern feeling, enhanced by a classic Art Deco bar inside and a new beer garden outside. Regular schedule of respected musical performers adds additional allure. Conveniently located at major entry point to the Ozaukee Interurban Bicycle Trail, the cheel and baaree have made themselves destination spots
Capacity: Could not be determined
Year Established: July 18th, 2014
Year Building Constructed: 1895 (105 S. Main St.); 1915 (107 W. Buntrock Ave.)
Building Owner: 105 S. Main St. LLC (the cheel); 107 W. Buntrock Ave. LLC (baaree). Matthew V. Buerosse Agent
Estimated Annual Rent: Could not be readily determined. Owner operated
Property Assessment: $240,400 (105 S. Main St.); $306,600 (107 W. Buntrock Ave.)
Legal Entity: Cheel, LLC. Matthew Victor Buerosse, [D.O.B. 04/14/1974] Agent
Business: Full Service Restaurant, Tavern.
Walk Score: 61 out of 100, "Somewhat Walkable" Some errands may be accomplished on foot. Quite a high score for a suburban community
Transit Score: 0 out of 100: Let's not be silly
Aldermanic District: The Village of Thiensville is governed by a Board consisting of a President and six Trustees, all of whom are elected at-large for three year terms.
Police District: Village of Thiensville
Bike Racks: Plenty of fences, posts and whatnot. Located on Ozaukee Interurban Bicycle Trail
Historical Property Record: 105 S. Main St.
Historical Property Record: 107 W. Buntrock Ave.
If you think stories like this are important, become a member of Urban Milwaukee and help support real independent journalism. Plus you get some cool added benefits, all detailed here.